Beatstars offers an online platform to help musicians create, distribute, and sell their own music. Music artists are increasingly using the platform, beatstars.com, to produce their own unique tracks. With over 90 million instrumentals available on the site, it is easy for artists to find a unique sound that best fits their style. Beatstars also helps artists distribute their music themselves, bypassing labels or other third parties who may not be interested in taking on new talent.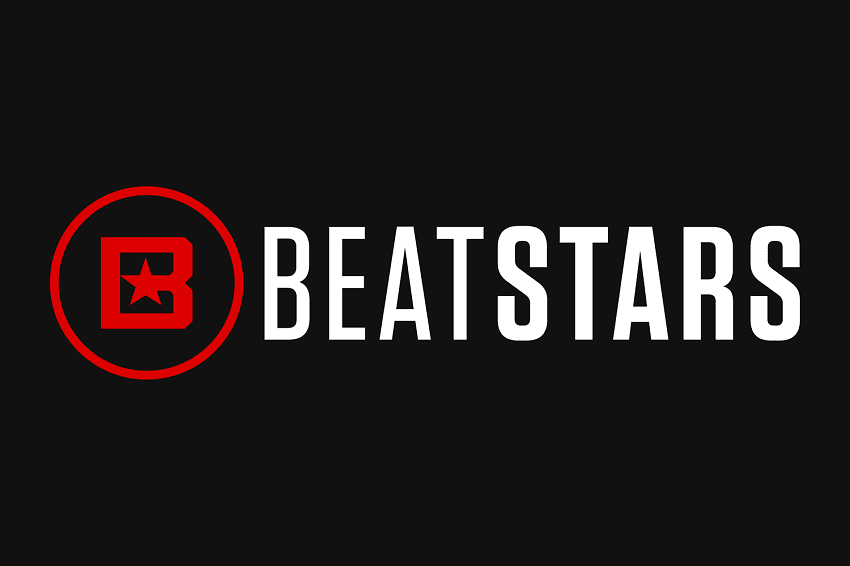 It offers a wide range of genres, including Hip-Hop, EDM, Trap, Pop, and more. Artists can choose to upload their tracks for free or they can choose a Pro account if they want to sell their tracks. It also offers a variety of licenses so artists can find the one that suits them best. Beatstars offers a number of music tools for artists, including a website builder, video editor, and an audio editor.
What is BeatStars
BeatStars is a digital marketplace that hosts producers who want to license, sell, and share free beats. Their online platform is an online music distribution platform, which allows musicians to produce, distribute, and sell their own music. With over 90 million instrumentals available on the site, it is easy for artists to find a unique sound that best fits their style.
Musicians can distribute music themselves, bypassing labels or other people that may not fully believe in the vision of a new artists.
Company History
The online beat marketplace BeatStars was started in 2008 by their CEO Abe Batshon. It has since become the most popular online beat marketplace. In 2014, it was also named the best marketplace for beats by Beat Magazine.
Their aim has always been to empower independent producers and artists from al over the globe. In this time they have done some amazing things.
Did you know Lil Nas X bought the Old Town Road beat from BeatStars
Is selling beats online profitable?
So how much money can you make from selling beats online? The answer is, it depends on how much effort you put into it. The conditions are now perfect for branding yourself and having a sustainable music career.
It's estimated that the online beat industry alone generates nearly thirty million dollars per year in sales.
Every day, more and more people are realising that they can make money by selling beats online. By using sites like Indiy or BeatStars you can put your own career in your hands. All an artist needs is a studio setup at home to be able to produce quality sounds.
With the right attitude and determination you can surely profit from selling beats online.
Is BeatStars free?
BeatStars has plans to suit every music producers budgets and ambitions. They do have a free plan. Later on, they have plans for pro users which allows them to upload unlimited tracks. The plans are as follows:
Free
If you are just beginning your music career or test the water to see if BeatStars ifs for you, then they do have a free plan. As you level up your beat selling business, you'll inevitably have to upgrade, but at that time it will be any easy decision.
With the Free Plan you can upload up to 10 tracks, use 2 licenses, whilst being able to send up to 5 private messages a month to potential customers/collaborators.
This is the best option as you grow from selling one track to selling ten. So we advise starting by taking advantage of the Free Plan.
Marketplace
If you have decided using BeatStars is for you and you are seeing some success, dive into the marketplace plan. This is the next step in your journey. You'll be able to upload up an unlimited amount of tracks, use 4 licenses, and you'll be able to send up to 20 private messages a month to potential customers/collaborators.
The Marketplace plan does have its limitations, however it will suit a most experienced beat sellers. But if you are looking for something a little more this is where the Pro
Pro Page
If you've been selling beats for a while and feel you've reached the next level, the pro page is the place to be. The most accomplished creators on BeatStars use this plan as it really is a one-stop shop for all their music business needs
This BeatStars plan unlocks unlimited track uploads, unlimited monthly private messages, you keep 100% of your revenue. Plus you get a customisable web page so you can make a long-lasting impression on buyers and fans accessing your site to purchase beats.
Use this plan if you are serious about your music career.
How to sell beats on beatstars.com
The way to sell beats on beatstars.com is very simple and straightforward, and it doesn't require any special skills or an extensive knowledge of the industry. It all starts with a willing buyer and a willing seller: the seller uploads their beat for sale and selects a price, while also specifying some basic information about the track; the buyer then purchases the beat. This can be done via various methods like PayPal.
How do I upload a track?
So you might be asking yourself "How do I upload a track to BeatStars"
Not to worry we have you covered.
Before uploading any Tracks, you should visit your Licenses & Contracts section so your license(s) are tailored to your preferences and that the licenses you wish to have active are enabled.
To upload a track, just follow these instructions:
1. Log into your BeatStars account.
2. Then click the "Upload" button at the top of the screen
3. Next click "Upload New" – Or if yo already have a tack just use "My uploads"
4. Now simply drag and drop your file(s) into the provided space or hit "Choose Files"
5. Next click the "Create" button under Production Tracks.
7. Then, click the "Un-Tagged WAV or MP3" option and then "Select" choosing the audio file that you have just uploaded.
8. Now you can click the "Track Stems" option and upload your stems in a zip or RAR format. You can also provide a direct link from a 3rd party source to where your Beats Stem file are stored.
9. Many producers and beat makers will opt to have a "Voice tag" If you already have one embedded into your track, just select "Tagged beat" button and choose your track. If you are not interested in this just skip to the point 10.
10. Then you will need to choose the artwork to use, just click"Upload Artwork"
11. When it comes to uploading things on the internet you need to make sure you make full use of metadata. Enter all of the required metadata fields, and make full use of any other optional fields. Then click "Save Draft" as below
12. After you have done all of these steps you are ready to go, all you need to do now is hit "Publish"
What are the minimum requirements for uploading to beatstars
The minimum requirements are as follows:
WAV: 44.1khz, 16-bit or 32-bit, Stereo
MP3: 320kbps to 128kbps, Stereo (320kbps is the best choice!)
BeatStars Distribution
After paying out $85 million in royalties BeatStars capitalised on their successes by launching a distribution service.
The BeatStars Distribution service enables producers and creators to upload their music to multiple streaming platforms and tracks revenue streams across streaming sites.
Producers can host their music on 30 download and streaming platforms and get access to an analytics dashboard to track streams across all platforms.
What is Music Distribution?
Music distribution dates back to the earliest days of the music industry, but it is still as relevant today as it was 100 years ago. In the early days, the primary way for musicians to get their music heard was physically however in the last decades there has been a rapid move to digital. In the digital space, the basic principle is basically the same. If musicians and producers want to share their music with the world they need to upload their music to a platform and then have that platform play their music to listeners.
Sending your music to streaming platforms such as Spotify, Apple Music, Amazon Music, or TikTok allows consumers to enjoy your songs in various ways. When your works are used there are royalty payments that are owed to you.
The rise of the internet and streaming platforms has had an enormous impact on the music distribution industry. Independent artists and labels are shifting from physical (CDs, cassettes, tapes, and vinyl records) to almost exclusively digital distribution.
Songwriters and artists should recognise that streaming royalties can be significant.
Why you should distribute your music digitally
Now we are well into a technology-driven era there is no reason why you should not be distributing your Music digitally. However, if you are still on the fence here are some reasons:
Sharing your music digitally is the key to attracting new followers and getting widespread exposure.
If you are not distributing, you are missing out on earning!
Streaming digital music will continue to be the majority of music sold. A study from 2020 estimated that streaming now accounts for eighty-five percent of all sales in the United States.
Most popular digital distributors do not hold exclusivity agreements, meaning that you are not giving up the rights to your music.
Music promotion on social media platforms and independent distribution are the tried-and-true methods of entertainment success.
Your content can be the secret to thousands of more music followers. Independent artists direct their efforts toward sharing their music digitally.
Fans want to share your music. They need to be able to easily find it through their preferred outlet. Whether that is Spotify, Apple Music or another platform.
How to distribute your music using beat stars – Step by Step
To distribute your music on BeatStars Distribution, simply follow along with this guide:
You will need to be logged into your account. If you do not have an account register
Go to the 'Distribution' section within your BeatStars account.
You will need to read and accept the Distribution Services Agreement, before you click on the "Subscribe" button.
Then you will need to pay for your subscription. Simply select your prefered payment method, accept the Terms of Service and Privacy Policy and click the "Subscribe" button again.
Next, you need to enter your Artist Name in the space provided.
If you have an Apple or Spotify account you can toggle this on and enter the details.
Enter your Primary Genre
Your Label Name,
Add your Biography. This is optional, but as with everythin the more quality data you provide the better the results.
Once all of the required fields are complete, click the "Save & Continue" button. Your onboarding process is now complete
After you have completed the onboarding process follow these steps:
Next you need to go to the Release section of your account and click on "New Release"
Take the opportunity to fill in all of the required metadata
Upload your artwork
Click "Next Step"
If you already have a UPC code be sure to include this
Click "Add a Track" and be sure to apply track metadata for each track
If you have an ISRC code already for your track, be sure to include it
Upload the Audio files
If you have more tracks to upload click "Add Another Track" and repeat the previous steps for each track.
If not, just click the "Next Step" button. – Note – Adding 3 tracks or less will create a "Single". 4 Tracks or more will create an "Album".
Next select all of the stores you would like to distribute to. You can also click "Select All Stores"
On the "Preview Page" page, be sure to review all metadata and selected distribution services.
Click "Distribute"
An alert will appear to inform you that you cannot edit the track data in your submission once you proceed. You need to click on the "Confirm" button to proceed or click Cancel to undo the submission.
Your submission will then be reviewed by the BeatStars Quality Control Team.
Does BeatStars own my music?
You work hard on your music. For that reason, you shouldn't have to deal with greedy companies that want to take a portion of your earnings. BeatStars Distribution doesn't take a cent from its creators. They collect the royalty payments then deposit them in your account. It's as simple as that!
Does BeatStars offer Content ID?
Youtube's Content Management System or CMS is the backbone of the Video Sharing platform. BeatStars adds your content to this system. Content ID is continuously running since more than 720,000 hours of content is uploaded to the site every day.
BeatStars' Publishing portal is where your uploaded recordings are stored. Once they're on the platform they are synced to Sony's Publishing CMS on Youtube. As long as the recording exists, BeatStars can scan for your songs on YouTube and may obtain ownership of them from that point forward on your behalf
Wrap-up
In conclusion, BeatStars offers an online platform to help musicians create, distribute, and sell their own music. As the popularity of the platform continues to grow, more and more artists are using Beatstars.com to produce their own unique tracks.
If you are an aspiring producer, beatmaker or artist you should definitely check this site out.
At Indiy producers can also get some free vocal presets just click here
Keep making great music!