If you're a DIY artist, you most likely use a DAW that allows you to dive right into music creation. However, navigating DAWs like Ableton, Pro Tools, Logic X or FL Studio can quickly become overwhelming. Especially if you're not familiar with the user interface. This is where vocal presets come in handy.
Vocal presets offer inspiration to new artists who have a particular sound in mind but struggle to achieve it. By applying presets to your vocals, you can save yourself a lot of time. Without having to rely on a professional mixer and still achieve great results.
What Are Vocal Presets?
A vocal preset allows users to change the sound of their voices. This can be done using a variety of methods, including altering the pitch, adding distortion, or changing the EQ. Presets can be found for many music production programs, such as FL Studio and Logic X. They're a great way to easily change the sound of your voice without having to manually adjust individual settings.
Below is a list of useful presets that can help you take your track to the next level.
There is a lot of great vocal presets out there for both FL Studio and Logic X. But they can be expensive. If you're on a budget, or just want to try out some new presets, there are some great free options. Here are some of our favourites:
So if you want to record great vocals on FL Studio or Logic X. You can get some awesome free vocal presets here at Indiy. After all, it is always great to have as many tools as you can for mixing vocals.
Whether you're a Country, Pop, Rap or Rock artist, this preset from GSOL Productions promises high-quality vocal mixing in just seconds. Simply drag and drop the vocal preset. No additional Ableton plugins are needed. The delay and reverb provide a thicker, more enriched sound for stronger emotional impact. This pack is strictly for Ableton Live, however GSol does have other vocal presets available for different DAWs.
You'll need the WAVES plugin for this preset but it's compatible with all DAW's. Including Logic Pro X, FL Studio, Ableton, Pro Tools, and Cubase. This vocal preset is inspired by Juice WRLD. It has almost the exact same settings used in the hit song "Playing Games." The pack includes the vocal chain as well as a full instruction tutorial PDF on how to install, user guide, and how to configure it to the sound you want.
Compare with Free Juice WRLD Vocal Preset from Indiy.
Their mission at WavMonopoly is to make you sound like popular, mainstream artists on an indie budget. This preset targets aspiring R&B artists who want a professional, edgy sound with ease. The pack includes the vocal chains of your choosing and an instruction tutorial to help you manipulate them properly. It's compatible with FL Studio, Logic X, Pro Tools, Ableton, and Studio One.
The inspiration for Flexin' lies in prevalent hit songs spotlighted on Spotify's Rap Caviar playlist. If you're looking for the 2021 rap sound that's dominating streaming services look no further. We got you covered. The preset goes through rigorous testing by a network of professional producers and engineers. It utilizes fast acting pitch correction, bright EQ and light saturation for a crisp, clean sound. To use Flexin' Pro, you'll need FL Studio 20, Logic Pro X, Ableton Live 10, Presonus Studio One 5 or Pro Tools 2020.
The package comes with 10 presets that include EQ, Compression, Reverb, and Delay settings. Like the GSol Ableton presets, this package works with a variety of genres. Simply adjust the settings for Hip-Hop, Pop, R&B, Rock, Ad-Libs, etc. to suit your stylistic needs. With the Slate package you can mix and match Reverb, Delay and EQ/Compression settings. This added versatility allows you to come up with over 100 sound variations.
Match the level of your track with the virtual mix channel. It's design ensures the presets are working properly and you're getting the right amount of compression. Slate Plugins are not included but you can purchase the bundle for $15/month.
This collection of vocal presets work for artists who want a dark, distorted sound similar to artist Travis Scott. It comes with 100 + twisted vocal loops, 15 + trap inspired drum loops, 20 + melodies, and much more. All loops include tracked out stems, BPM and key signature information to help you create your own sound and bring a unique quality to your track.
Compare with Free Travis Scott Vocal Preset from Indiy.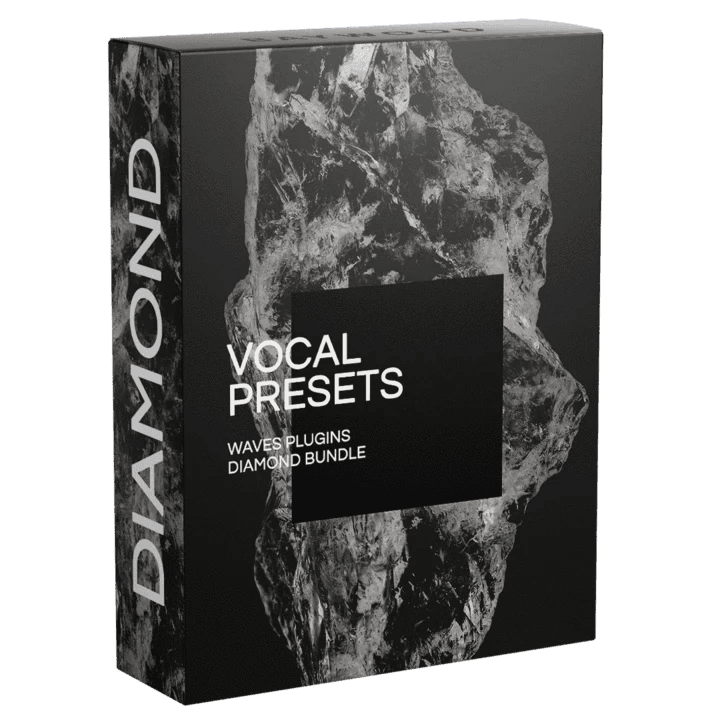 As an official WAVES partner, Baywood Diamond Sauce provides artists with 30 lead vocal presets and 10 ad-lib and dub presets. Bundling with Waves Diamond gives you 76 audio mixing and mastering plugins, from dynamics, EQ and reverb to pitch correction, spatial imaging and more. This comprehensive collection brings unparalleled signal processing power to your studio.
This preset developed for Serum is inspired by the newest trends and music of modern artists like Flume, The Chainsmokers, Illenium, Kill The Noise, and Seven Lions. It's essential for EDM producers whose music falls under Future Bass, Trap, Future House, Ambient, etc. With this pack, you get 30 Serum presets and 4 Construction Kits with WAV plus 20 vocal loops and 20 melody loops with MIDIs included.
This is another vocal preset from Jordan Rys so it's compatible with all DAWs using StudioRack from WAVES. Inspired by Tory Lanez, this vocal preset features almost the exact same settings and plugins used in his hit song "The Take." Again, you'll receive a full instruction tutorial PDF on how to install as well as how to find the key scale. The file downloads instantly and is compatible with Windows and Mac operating systems.
Compare with Free Tory Lanez Vocal Preset from Indiy.
Vocal Presets Conclusion
Some presets will suit your voice or style better than others. However, you can always make minor adjustments when you find one you like. All things considered, you'll end up saving a lot of time on the technical aspects. That way you'll be able to do more of what you enjoy creatively.
In conclusion, vocal presets are great tools although some people in the music industry have a negative view of them. As a musician that's just starting out on a limited budget, you have to make the decision that's best for you. If using presets helps you produce quality music with less stress, then go for it!