How to Avoid Making the Same Mistakes as Lil Wayne, Lil Uzi Vert, and Many Many Others!
A bad record deal can cause an artist untold issues.

It is no secret that Lil' Uzi Vert's career has been full of record label drama.

But, relatability in the music world doesn't stop at music.

Over time, rappers – past and present – have also shared their music record label struggles.

From 360 deals to unfair negotiations, it seems to be the norm to take advantage of performers.
Take the Philly Rapper Lil' Uzi' as just one example.
We're gonna share his turbulent journey with you. As well as the stories of others who have fallen foul as victims of signing a bad record deal…
Lil' Uzi Vert: From Soundcloud to Grammy Success
It was back in 2015 that Lil' Uzi Vert received the offer he'd been waiting for his whole life; his first record deal.

After years of self-promotion on Soundcloud, it was the break that he craved and deserved.

Young and passionate, Lil' Uzi accepted the bad record deal offered by Generation Now (part of Atlantic Records).
But, it soon became clear that not all was well, and that perhaps this was a bad record deal.
In 2016, Uzi made a claim that he was a part of Wiz Khalifa's 'Taylor Gang'. This is something DJ Drama of Generation Now denied.

His association with the label elevated his music career, enhancing his personal brand and streaming figures.

Yet, his hard work did not bring him the fortune which he expected. Or many say deserved.

Despite the fragile relationship with his label, Lil' Uzi Vert continued to work with them.

Together, they planned to drop a new album in November 2016. This ended up being delayed until August 2017, nearly a whole year!
The delay of his album release highlighted the tension between label and artist; with all parties starting to play a blame game
Lil' Uzi blamed DJ Drama, referring to him as "an old person who doesn't understand what's going on right now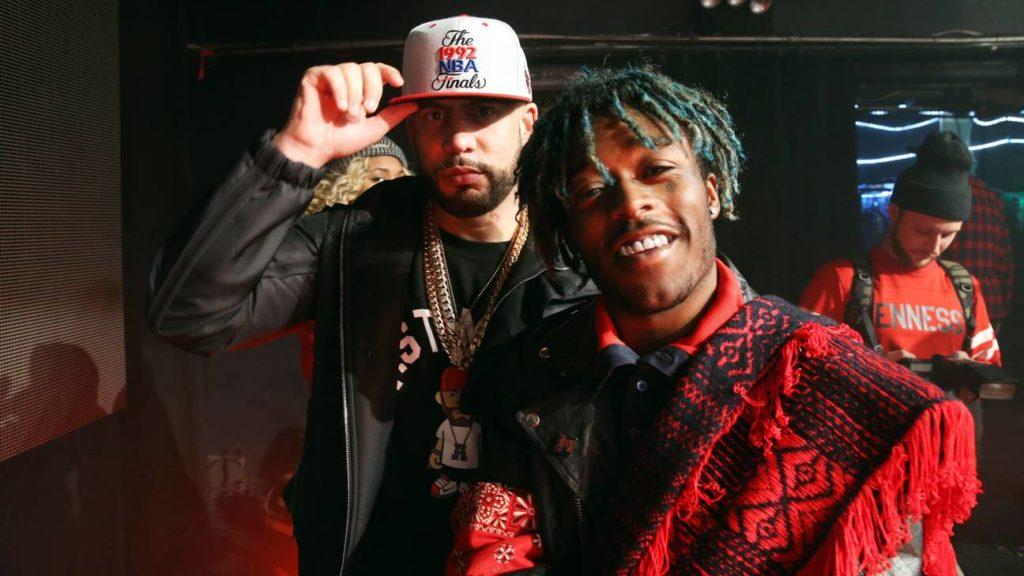 Don Cannon, also of Generation Now, told The Fader before the initial release date that the album wasn't ready.
And Michael Kyster, of Atlantic Records, said that he believed Uzi was a victim of his own hype.
Despite the success of 'Luv Is Rage 2' in 2017 – which went certified platinum – the complicated relationship remained in the media spotlight.
Around this time, Uzi also vented about an inadequate $20K deal that he received from Rich The Kid.
In his angry tweet, Lil' Uzi Vert advised "if y'all do sign, sign with a major. Don't sign with a rapper or DJ".
After a tough and tense collaboration with Generation Now, Lil' Uzi Vert parted ways with them.
After his ordeal, he went into retirement and fell off of the musical radar…until his 2019 comeback!
Last year, he released the aptly named song 'Free Uzi' via Soundcloud.
More Record Label Woes…To Riches!
A Tribe Called Quest and other rappers over the years have broken their silence about their record company's shady activity; from a bad record deal to bad music publishing deals to unfairly monetizing recording artists. Nobody is immune from a bad record deal!

But, many have moved on and are now reaping the financial rewards.

Before becoming the multi-millionaire that he is today, 50 Cent signed to Shady Aftermath Interscope.
During this time, he had a conflict with the label's boss and Beats Audio co-owner, Jimmy Iovine, over the promotion of MS products.
It seems that this conflict of interest was huge and grated on 50 Cent, who went on to slate Iovine within the lyrics in G-Unit's 'Changes'.
Following the release and the lawsuits which followed, 50 Cent and Shady Aftermath Interscope severed ties after 12 years.
De La Soul and No Malice have also been victims of raw deals.
No Malice (a.k.a The Clipse) had a notable bust-up with Jive Records when their merger with Arista Records delayed their album release.
The duo continued to release mixtapes and went through many lawsuits to distance themselves before they officially cut ties with Jive in 2007.
When De La Soul's label, Tommy Boy, offered them an unfair share to digitalize their back catalogue, there was outrage in the music industry.
By digitalizing and streaming their songs, Tommy Boy was planning to bag 90% of the profits.
To publicize their situation and the outrage offers, De La Soul did an interview with The Breakfast Club.
This interview led to public support from Jay-Z and Questlove, resulting in Tommy Boy deciding not to proceed until further notice.
Lil Wayne vs. Cash Money: A Bad Record Deal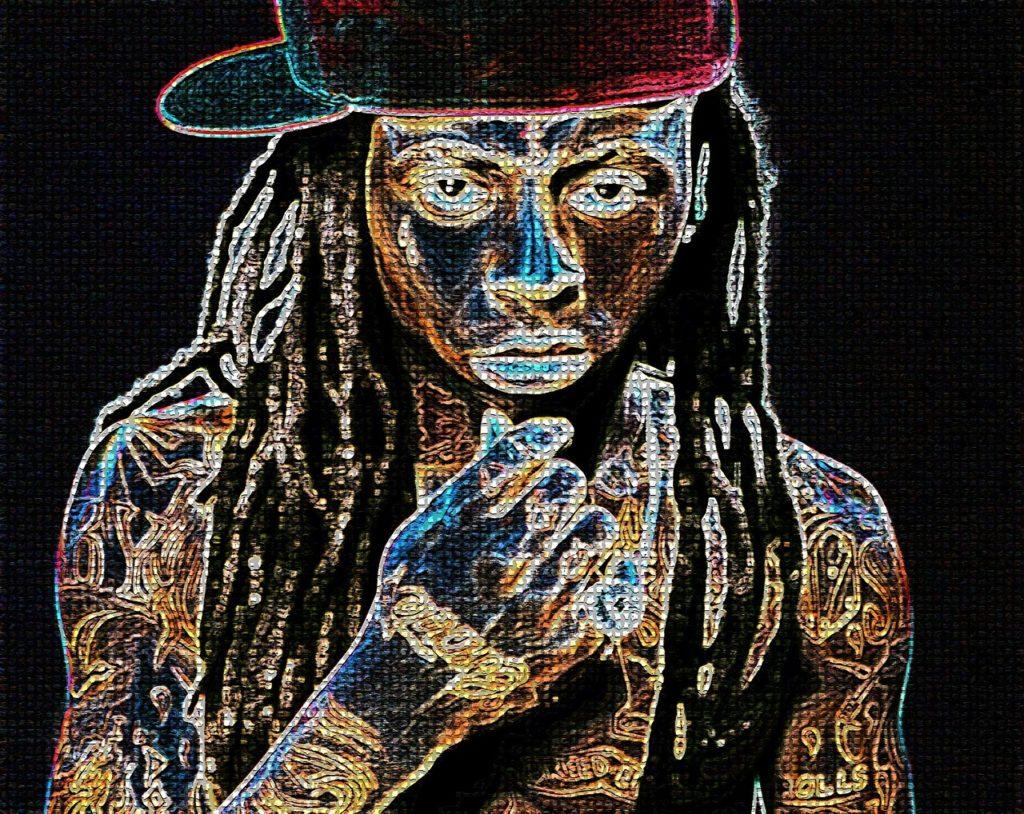 In 2014 Lil Wayne shocked the rap world when he went on Twitter and said he wanted to leave his label, Cash Money Records.
Having first signed to them in November 1998, Wayne basically carried the record label for over 10 years into the next century, releasing four RIAA certified platinum albums in addition to seven gold albums.
In the midst of his rise to fame, his relationship with Birdman deteriorated leading to the infamous Lil Wayne vs. Cash Money Lawsuit.
Essentially it was Wayne that advanced the label's success, signing and developing some of the most popular artists of our time, like Drake and Nicki Minaj.
Under the terms of the deal, Wayne would get one-third of the net profits generated by Drake.
Speaking solely about the man himself for a moment, disputes would lead Wayne to contract re-negotiations with Cash Money several times over his time with them.
First in 2005, six months after releasing his fourth album 'The Carter' Wayne negotiated a new deal under which he was obligated to produce additional albums in exchange for a higher royalty rate.
In July 2006, seven months after 'The Carter II' another re-negotiation takes place where Wayne is promised higher advances for himself but in exchange, he was obligated to make two Cash Money "duet albums".
In June 2008, The Carter III dropped and for once everyone was in agreement that this album completed the terms of Wayne's original 1998 contract.
But from the re-negotiations to that original deal Wayne was still under contractual obligation owing Cash Money four solo albums and a duet album!
Less than a year later in April 2009 Wayne once again re-negotiated his contract and Cash Money agreed to pay a $10 million cash advance for his solo albums; $8 million when he started recording and $2 million at completion.
In January of 2014, Wayne filed a lawsuit stating that Cash Money owed him a total upwards of $51 million; a sum total of several parts.
Failed royalty payments, advances, money owed for Young Money music and compensation as he believed that they should be penalized further for other contractual breaches.
In short, Cash Money owed Lil Wayne $8 million for his album 'The Carter V'.
In February 2003, Cash Money agreed to launch Young Money Entertainment; a record label now solely owned by Wayne. You can click here to read more about that.
Initially, Wayne owned 49% of the new label, whilst Cash Money owned 51%, but rumor has it the shadiest move made by Birdman was in registering the copyright only under Cash money cutting Wayne out completely.
In 2009, Wayne and Cash Money extended their business venture until June 2015.
This deal was extra important because it was in June 2009 that Young Money signed Drake, but according to Wayne beyond a few modest advancements he never actually received any payments or got paid what was owed.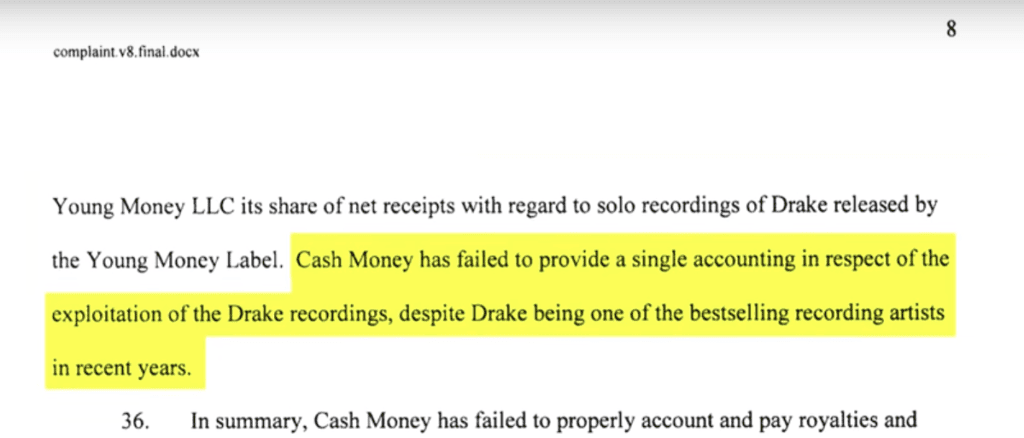 In early June 2018, Lil Wayne scored a big win walking away with a sum of "well over $10 million dollars" – according to The Blast.

It seems this was the only inevitable outcome with Cash Money continuously violating the contract terms and withholding money several times.

All which ultimately delayed Wayne from doing what he loved the most.
With the dispute settled, Wayne's album 'Tha Carter V' finally dropped September 28, 2018, on his actual birthday following his win.
The only thing that remains to be seen is without Wayne can Cash Money Strike Platinum Again?
Forbes has already answered the question for us in their article – Click the link above to check it out.
Be sure to remember that if you ever need a music contract looked over to make sure that you yourself don't get caught out or caught up in a bad deal.
We have lawyers here on Indiy who can help you out with that right here.
Thanks for reading and good luck on your music journey✌️