There has never been a better time to make a living in the music industry, than right now from your music services!

The live music industry is having a tough time at the moment. Live venues and clubs are closed, but the internet offers endless possibilities for musicians, bands and associated professionals to explore brand new opportunities.

In this post I'll talk through how to decide on the music services you can supply and I will give you a bunch of tips on driving more traffic to your offers. Let's dive right in.
What Music Services Can I Offer?
Well, to decide which music service or services you can offer, you should first start by making a list of the things you're capable of.
Do you have mixing or mastering skill, play an instrument, sing or can you do graphic design work? Write it all down. It helps do make things clear so that you can take action.
Once you're done with the list go through all your talents one-by-one and ask yourself: how can this skill help other people?
Here are a few examples:
Let's say you're a talented singer songwriter. The first thing that instantly comes into my mind is writing or recording toplines for producers, who aren't singers themselves.
You can also offer to write and record vocals to already existing instrumentals or just write songs (without recording them) for other singers, who aren't that good with writing yet.
Additionally, you can offer one-on-one singing lessons in person or virtually via Skype.
As you can see, becoming a famous pop star or the lead singer of a band isn't the only way to make money as a singer!
Here are some additional ideas:
Recording guitar for other people's songs
Producing instrumentals
Selling sample packs
Lyric Videos
Teaching anything via Skype
Pitching Songs to Spotify playlists

If you still can't think of a fitting service for your talent, just head over to Indiy's marketplace and take a look at what others offer.
Now, How Do I Promote My Service?
If you already picked a service the first step is done. Congratulations!
The problem? You can have the best product in the world, but if no one knows about it, you won't have a single customer. That said, the next step for you is thinking about possible promotion strategies.
There are thousands of successful online marketers and all of them found their own path. So although there isn't something like "the best" way to promote your services there are certainly strategies, which worked (and still work) for a lot of people.
Here are some of my favourite ones..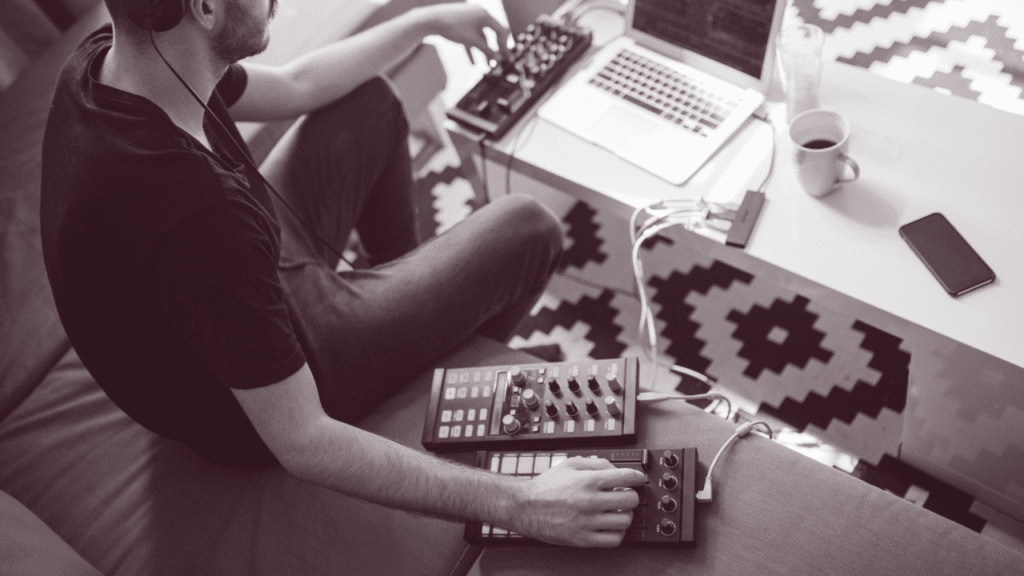 Writing a Blog
I know, writing a blog probably doesn't sound that cool to you and maybe even a bit old school, considering that pictures and videos are taking over the internet. However, Google is still the biggest website in the world and do you know what most of the best ranking search results are? Right, blog posts.Considering these facts you'll probably realize that writing blog posts can drive a lot of traffic to your serivces. So if this is something you see yourself in I'd highly recommend to search for "search engine optimization" or short "SEO" on Google (and YouTube).
The whole topic is quite complicated (especially when you're new to it), but so are most marketing techniques and without putting a lot of effort into your career it probably won't take off.
Social Media Marketing
One traffic channel probably more people are aware of is social media marketing. This includes uploading vlogs to YouTube or posting pictures on Instagram for example. So if you think that creating visual content is easier for you, I'd recommend checking out a bunch of influencers in your niche and maybe even a few ones outside your niche. Take a closer look at their uploads and make a list of the different content types they're making.
Here are some additional ones you might like to add
Educational content
Viral videos
Memes
Live performances
Behind the scenes / vlogs
I personally had success with a meme page about music production. Most of the posts are simply reposts, but because I make sure to always give credits it's a win-win situation for both sides.
Here are some of the most important lessons I learned in the past few years:
Be consistent (never stop)
Encourage comments (ask your followers questions)
Always analyze which posts get the best engagement
It can take a while to see your followers grow, but if you follow these rules and never stop you'll eventually see success.
Giving Away Free Stuff
I got it. You don't want to work for free. You want to make a living doing what you love.. but giving away some of your work for free can actually lead to more sales in the long run.

For example:
Here's a freebie I just released. It's a Sylenth1 trap preset bank. If you don't know what this is: you don't need to know. The important part is, whenever you release something free, you can send it to related websites and some of them will share it with their own readers.
Furthermore, if you offer something free, you can make it a requirement to sign up to your email list.. and if you have a huge email list, you can utilize it to promote sales, new services, special offers and all kinds of other stuff.
I'd recommend starting with Mailchimp. They offer a free plan for your first 2,000 contacts.
Conclusion
The whole marketing world is incredibly huge and there's so much more to know about it, but after reading this post you should have a basic understanding of the common strategies.

I know that starting a new project can be incredibly hard. In fact, I also started something new just a while ago. Try to remember that making a living online is a long process and don't stop, just because you won't blow up in the first few weeks or months. Always keep in mind that it's worth all the work once you finally make it.