YouTube subscribers are the bread and butter of any successful channel. These regular viewers can maximize your organic reach and give you a consistent base level of views every time you post new content. If you are getting started you would likely like to know how to get 1000 subscribers on youtube free.
Here's why 1,000 subs is a special milestone: Not everybody can reach it. While I'd say that 99% of YouTubers are able to reach 100 subs if they put in enough time and effort, reaching 1,000 subs is much harder.
Many YouTubers give up somewhere between the 100 and 1,000 subs mark because the grind is just too slow (and they find another hobby that's easier). So if you reach 1,000 subscribers, that usually means you've put quite some effort and were consistent with it, too.​
Why YouTube subscribers matter
There are many reasons why YouTube subscribers matter. The first reason is because they help you build an audience for your channel. With more subscribers, you will have more people watching your videos and this can lead to more success. In order to get more subscribers, you need to create high-quality content that is interesting and engaging. You also need to be active on social media and promote your videos as much as possible.
Another reason why YouTube subscribers matter is because they can help you make money. With a large number of subscribers, you can attract sponsorships and ad revenue. You can also use your channel to promote products or services and make money that way. Having a large number of subscribers also helps you grow your brand and reach a larger audience.
Here, in order from easiest to most complicated, 15 best practices for converting viewers into subscribers.
1. Ask your viewers to subscribe
It doesn't get much easier than this. Sometimes your audience just needs to be reminded.
2. End your video by teasing what you're working on next
Subscribing to a YouTube channel is an act of anticipation. Viewers who've just seen what your brand is about are primed to want more if you've done your job right.
3. Verify your Google account
By default, all YouTube users can upload videos up to 15 minutes long. If you want to create content longer than that, you'll need to verify your account.
4. Interact with your audience and build community
If you form relationships with your viewers, they're more likely to want to keep watching your work. Respond to comments. If creators subscribe to your channel, follow them back and check out their videos.
5. Create effective channel branding
Channel branding is an important way to let viewers know who you are and what they can expect from your channel. This include banner art, channel icon and description, custom URL etc.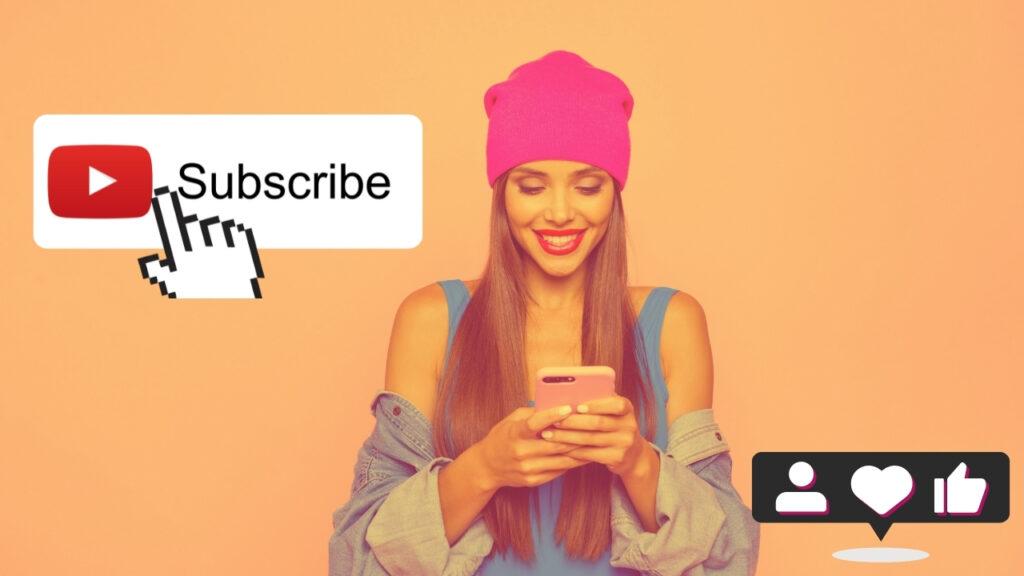 6. Add a custom channel trailer
YouTube's customization settings allow you to make the most of the featured video space at the top of your channel page. You can choose to show one video to existing subscribers and something else to non-subscribed viewers.
7. Brand your thumbnails
A thumbnail is a 1280 x 720px still image that acts as a cover for your video. Think of it as a mini-movie poster. It's your first, best chance to persuade someone to click on your video.
If you need help with YouTube artwork services be sure to check out some of the creators here on Indiy
8. Use YouTube's clickable subscription tools in your videos
YouTube offers a couple of built-in clickable tools to help you convert video watchers to channel subscribers like end screen and brank watermark.
9. Think in terms of playlists
Playlists are a great way to increase your channel's watch time. Like a Netflix series, a YouTube playlist autoplays a set of videos in a set order. The viewer doesn't have to actively click the next video—they just sit back and let the content keep coming.
10. Showcase your content strategically on your channel page
From the layout tab in YouTube Studio, you can add up to 12 sections to your channel homepage. This allows you to feature your best content right up front, so new visitors see your best creations as they think about whether to hit the Subscribe button.
How to get 1000 subscribers on youtube free – Recap
In conclusion, gaining 1000 subscribers on youtube free can be a difficult task, but it is not impossible. By following the tips provided in this article, you can significantly increase your chances of reaching this goal. So what are you waiting for? Start working on your channel today!
Getting to 1,000 subs will most likely take some time. While there are certainly some people who are able to get there in a few weeks or months, many YouTubers take a lot longer. No matter where and how fast you are, though, it's important to put in time and effort. Without that, you might never pass a thousand subs.
You should also out the Youtube Creator Academy and familiarize yourself with the YouTube community guidelines