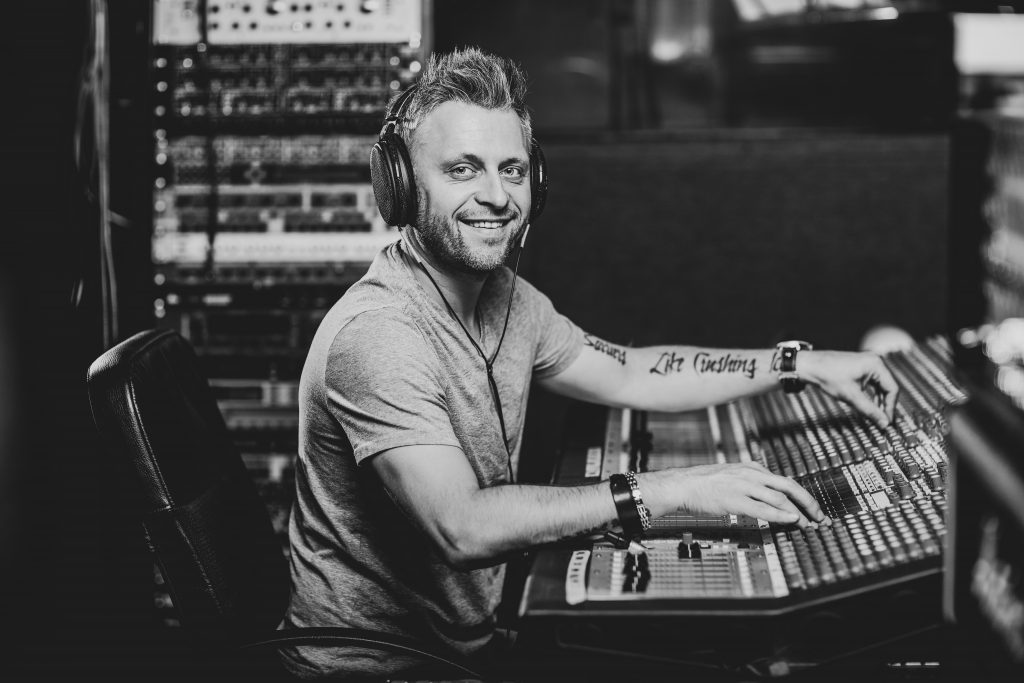 What is mastering a song?
Professional audio production in the music industry goes through a number of different stages before the final song is ready. The same is true for albums.

Some DIY artists/producers decide to do everything themselves. If you want to get the best results for your album or music release it is more effective to outsource certain processes.

One of these involves a mastering engineer.

Musicians starting out, often get confused between this role and the mixing engineer. In mixing, the engineer will look at each individual track and adjust it so the sound quality and balance are the best it can be.

The mastering engineer tends to look at the album or song as a whole. They might include buss processing where equalizers and compressors are used across the entire song. Their main role, however, is to get the song ready for whatever media is being used to distribute it.

If you are considering outsourcing your mastering to a professional service, it's important to make sure that your song or album is ready to go in the first place.

Here, we look at how you can do just that…
1. Communicate with your Mastering Engineer
When you're spending your budget hiring a mastering engineer, it's important to prepare your song or album for them before it is sent off. The last thing you want to do is over process your track. If you do this the mastering engineer has no room for movement. It's a good idea to talk to them before you do a final mix. Ask what their preferences are and how they go about their work.
2. Finish Your Mix
You first want to make sure that your mix is ready to go to the mastering engineer in the first place. For that, it needs to be as close to what you wanted to achieve as possible. If you have sections that are not properly balanced, quiet spots or sudden peaks. You still have some more work to do.

Finishing your mix means 'fixing' your mix. When there are small problems like pops and clicks, you might be able to hide them in your version. But when you send it to the mastering engineer, they can come back to haunt your song when it goes through the whole mastering process and is played, for example, on vinyl or a CD.
3. Stereo Buss Processing
This is probably the one area where many novices go wrong. Compressors and limiters and the like can reduce the dynamic range of your song. The trouble is this can reduce the control of your mastering engineer and what they are able to achieve.

We suggest that you remove your buss processing. You may think you are losing something here and you could well be right. A way of overcoming this problem is to produce two samples of your song, one with buss processing and one without if you are at all concerned. That at least gives your mastering engineer access to what he wants but still allows them to refer to your other sample to understand what you are trying to achieve.
4. Spacing at the Start and Finish of Your Song
Don't cut straight into the song. You need to leave enough room on your recording for the mastering engineer, both at the beginning and the end. They'll be able to cut accordingly but it also gives your engineer a noise print – an idea of what the base sound is in the room without your music. The engineer is generally likely to have better software for noise reduction than you have in your own studio.
5. Other Preparation Tips for Having Your Song Mastered
If you have two versions of your song, such as an instrumental and full version, include both for your mastering engineer as they can do them at the same time.


.

Before you do a final render, give your mix a listen through at least a couple of times. If you've been working on it all day, leave it for a while and then come back with fresh ears.


.

Files for mastering normally go in 24-bit, 44.1kHz, WAV or AIFF format and nothing else. If you send your engineer an MP3, they're going to be pretty unhappy.


.

Finally include any other information that your mastering engineer might need, including the right file names and any notes you may have.
Picking the right mastering engineer for your music project is vital.

If you're looking for talented and cost-effective outsourced solutions, check out Indiy today.

We are an online DIY marketplace for DIY musicians and artists, the go to place for buying and selling music services.

Here you can find and securely hire music professionals who will help you to move your music career in the right direction.

You can find whatever you need, from music recording facilities to music professionals including mixing and mastering engineers, producers and more!

Head to our home page to check out what's on offer!

Search Indiy today and build the professional music support team you need.