Blogger, radio host and music PR legend Breezy – aka Sabrina Martins – talks press, promo and people skills; and why she's proud to support Indiy
Breezy tell us about your background in the music industry and what you're currently up to.
Believe it or not, I got started in the music industry as a fluke! It all began with a blog that I started when I realized a lot of my friends were coming to me for advice; I was always able to lend an ear without judgement. It was happening more and more, so I decided to start an advice blog to help more people. That became an online radio show and kept growing.
When I relocated to Brazil, my parents told me to take a few months off. But I don't know how to take time off! So, I started doing free promo for friends who were in music, and people that I'd met through my radio show and blog. Strangers started contacting me and I was like, 'I don't know how to charge these people! Oh god, what am I gonna do?!'. So, I thought just charge people what your time is worth. I was honest and transparent and upfront with people from the start, and I think that resonated; everything just grew from that place of honesty and sincerity.
That said, I saw the hard side of the industry pretty quickly – people who use smoke and mirrors to overprice themselves, and underdeliver on what they promise. On the artist side, I've known people who were scared to do business with me because they'd been robbed in the past; I'd been through the same thing. Nobody talks about it because they're scared of being blacklisted. It's a dog-eat-dog kind of view – so I try to be honest and upfront with everything I do, so people don't experience what I did. I'd rather lose money that feel like I did somebody over. That's how I've been able to operate and grow my business: by building and maintaining relationships.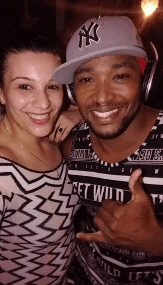 What made you want to be independent, running your own business?
It was always a dream of mine to be able to work, AND travel. Every time we meet new people it expands our minds as to what's out there; we forget the world is so much bigger than our little area. I wanted a life where my work could come with me, wherever I went – and it does! I pack up my phone and laptop and I can go to work anywhere.
How long have you been using Indiy for?
Pretty much since it launched. It's been great watching Chris bring his vision to life and being able to support him in a way that's also beneficial for me, and other music industry professionals.
What do you use the platform for?
My main Indiy services are blogging for or about artists, and mixtape uploads. If an artist wants to drop a mixtape, they send me the project first and I'll do a write up for it and any services that are needed like email blasts, press releases etc.
I find the platform super convenient – there isn't much that Chris hasn't explained really simply and to the point. There's not too much design on the pages either, which can overload and slow down your computer.
How did you first hear about the platform?
I heard about Indiy from Chris; we were online friends, having done some business together before. He sent me a link to Indiy and asked me what I thought… The rest is history!
What's your experience been like so far? Has it helped you to grow your business, expand your network etc?
Indiy has definitely grown my business and network – the clients that I have connected with through the platform are brand new. It's a growing platform, of course, so it's a little slower than it might be, but it's definitely grown my base.
Would you recommend Indiy to other music professionals? If so, why?
Absolutely – in fact, I actually already have! I feel it has the potential to be bigger than it currently is, so it's easy to recommend to people. Plus, when's someone developing something that can benefit themselves and others, we should all support that.