The web3 music marketplace Serenade has partnered with Warner Records UK to accomplish its "Digital Pressing" goals. It will allow UK and Australian releases to be chart eligible. Creating a blueprint that will give artists the ability to create while having control over their data.
NFT/WEB3 DISCLAIMER
Indiy does not endorse this product/service/initiative. Always do your own research. Past performance may not be indicative of future results. Web3 and NFT projects in the music industry are in their infancy. We always advise taking the time to study copyright laws and learn how the music industry actually works.
Digital Pressing
The new structure called Digital Pressing is a standalone digital release. It's designed to provide satisfaction for music fanatics to be able to purchase digital content using credit or debit cards. This aims at removing the crypto wallet barrier some NFT(Non-Fungible Token) and web3 marketplace face.
What is Web3
Web3 is the third generation of web technology. It is a new way to interact with the internet that is more secure, private, and efficient. Web3 technology is still in its early stages, but it has the potential to revolutionize how we use the internet.
Web3 aims to verify ownership and the ability to trade on secondary markets.
Muse to release "Will of the people" via Serenade
British rock group Muse will be the first artists to offer this new structure to their fanbase. They will do this with the release of their 9th studio album named 'Will of The People". It will be released by Warner Studio Records through the Serenade web3 marketplace on August 2. Most importantly it will include singles like "Compliance" and "Won't Stand Down".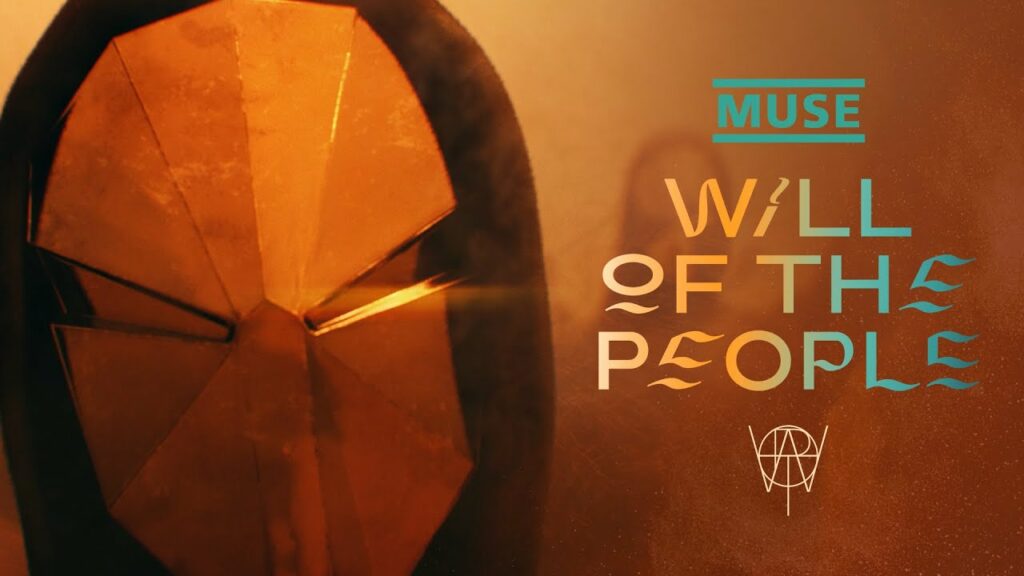 The world's first digital pressing will be a limited edition. Above all, it will be the first new chart-worthy format. Finally, the digital pressings will be sold for £20.
The Muse release is limited to 1,000 copies worldwide. Firstly, fans get a downloadable version of the album in high resolution with custom sleeves digitally signed by the band. Secondly, the names of buyers will be listed in the linked roster of buyers. In short, it will give them a great sense of connection to the band and their story.
About Serenade
Serenade was founded and launched in 2021 by Australian entrepreneur Max Shand. It is an Australian NFT Marketplace. They raised $4.3 million in capital in May 2022 from music business executives all around the world. Such as Atlantic Records UK, United Music Group, Warner Music Group and Future Classic.
They work closely with UK's Official Charts Company and ARIA in Australia to ensure chart eligibility on album sales.
Serenade founder Max Shand said Digital Pressings will be a game changer in the music business on the global stage.
"We wouldn't have been able to achieve this without the support of the visionary teams at Warner Records, the OCC and ARIA, who all want to give artists every opportunity to bring creativity and innovation into their campaigns," he said. "I have always been a huge fan of Muse, so I am beyond excited that they will be the first artist to release a Digital Pressing with Serenade."

Max Shand – Founder of Serenade
What is next for Serenade
Since the official launch of Serenade in the first half of 2021 they have worked with various artists. For example emerging independent artists like Young M.A, The Kooks, Jungle, Super Furry Animals and Frank Carter & The Rattlesnakes.
Sebastian Simone, Vice President, Audience & Strategy of Warner Records UK said:
"We're thrilled to be partnering with Serenade and the Official Charts Company on the first chart accredited NFT album format. Muse have always been at the forefront of technological innovation and were one of the first music artists to pioneer in Web3 back in 2020.
SERENADE LAUNCHES A NEW CHART-ELIGIBLE STRUCTURE IN THE UK THROUGH WEB3 MARKETPLACE – WRAP UP
So why would a fan buy this new web3 version, and not the vinyl version, or merch? Serenade thinks that scarcity, exclusive content, and community recognition will be the key. These tokenized products can later be re-sold, perhaps for a profit. Therefore, this will encourage superfans to buy NFT through web3 marketplace.
In conclusion, the new chart-eligible structure Serenade has launched in the UK is a big step forward for the company. This will allow them to better compete in the UK market and continue to grow their business.