We caught up with Akilium to talk about his music. At Indiy we champion musicians.
Let's get to it...
What do you enjoy most about being an independent musician?
I enjoyed the fact that I can create any music I want and follow my own rule on my idea of success.
If we were to peek over your shoulder, what does your studio look like? What gear do you typically use?
I used to spend a lot of money on studio engineers and studio time for things I always thought I could do myself...

So I bought myself a computer with studio one for artist, two 12 inch JBL monitors, an akg dynamic condenser microphone, a pair of akg headphones, a 2 channel presonus interface and an eyeball.

And I started to watch videos on YouTube, until I learned how to create a decent sound!

All of that effort is to save money...to put towards my music release plans!
Do you enjoy recording and production, or do you like performing live and promotion?
I enjoy it all!

I enjoy recording other artists, as well as recording my own music, and performing live .
How would you want people to describe your latest project in a tweet?
"A whole different style of music."
Do you plan your music releases, or do you just finish a song and release it?
I plan my releases.

I use symphonic distribution to distribute all of my music worldwide.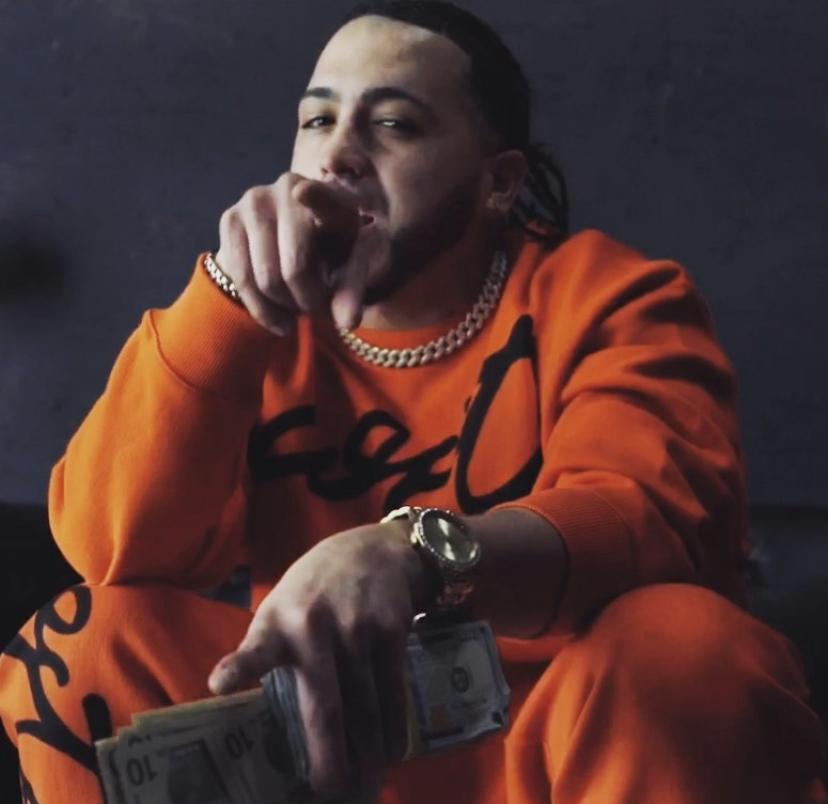 What can we expect from you within the next 6 months? Any releases planned? Future gigs?
I have a new EP, and a mini album already done!

And other independent! Gracias!

And right now, I am in the works of making a music video for each project to then make a release.
Are you planning any videos for your music? Are there any videos we need to know about!?
I have lots of videos in the works at the moment.

But everyone should really check out my first video release on YouTube and Tidal.

It's called Akilium - F.L.F and I was able to get a few celebrities on it!
Are there any collaborations, past or future, that you are excited about?
I worked with a few different producers, some of them are now celebrities!

But I am currently on the look out for a good producer, who can understand my vision, and believe in my talent to help me push forward.
What inspires your creative process?
I am inspired by rappers who literally started from nothing and made their way to success.

I am a big fan of Eminem, 50 Cent, T.I., Three 6 Mafia, Fat Joe, Lil Wayne, Jeezy, Gucci mane, and many others.

As for the Spanish culture due to the fact that I make Spanish music, or in some cases...Spanglish music!

I was always a big fan of pioneers like Don Omar, Daddy Yankee, Julio Voltio, Tego Calderón, Ivy Queen, and a few others.

I created my style of music by mixing all these different styles and cultures I grew up admiring.
Name your top favorite albums of all time...
I have to say...

Eminem - The Eminem Show and Encore
50 Cent - Get Rich or Die Tryin'
Lil Wayne - Tha Carter and The Dedication
Don Omar - King of Kings
And Dj Nelson - Mas Flow
Who makes up your existing creative team?
i.e. photographers, video directors, social media managers, paid media specialists, stylists, hair, and makeup…Name someone who you think deserves a special shout-out?
I have been, for a while, a one-man team, producing and doing it all myself!

I even tried doing my own videos! lol!

But I am currently trying to build a team with the help of my brother, Devin Silva, who goes by the name of RIKKO...

He is becoming my producer, from beat-making to recording.

And as for my visuals, I started to team up with The Orlando Media Factory...

A great group of visual artists, directors, and producers.

So big shout out to them...we celebrities in the making!
Where can we find you on social media?
Everyone can find me on Instagram: @akilium_pr
Facebook: Akilium La Receta
Twitter: @jeansantiago201
And you can also find my music on every digital music platform worldwide.