We caught up with Arnold Rocky to talk about his music. At Indiy we champion musicians.
Let's get to it...
What do you enjoy most about being an independent musician?
Being free to be creative with my own craft.
If we were to peek over your shoulder, what does your studio look like? What gear do you typically use?
Funny story!...

I was going to studios and I had a main engineer that I was going to...

But he screwed me over!

I paid him to start making beats for my album, my life project that I had studied.

So I studied some things for this album for 2 years...

And this project has kinda been hard to start...

Every time I try to start this album project, something always goes wrong!

And not only that...he sold one of my hit songs and then remastered the beat, and basically took the tempo of my song!

And it was three mainstream artists that re-did the song!

So I have been hustling really hard to get my own studio.
Do you enjoy recording and production, or do you like performing live and promotion?
I like both!

I like to react with my audience and see what type of song they really feel.

And I love recording, because it's like I'm in another world when I record.

I have so much written!...stories!

And feeling! Rage! Sadness!...

I just take off into a different space in that world
How would you want people to describe your latest project in a tweet?
I would want people to say that I'm MC even though my songs can be turnt...

I talk a lot in my lyrics about things that are important topics to me!

And that I really do. have a voice that makes people want to hear me!

And also that I'm really talented!
Do you plan your music releases, or do you just finish a song and release it?
I plan my music releases, because as I'm doing a song I think of how I wanna perform this song...

Do I wanna do a video with this song?

And I think of that as I'm doing the song.

I'm just very in creative in my craft.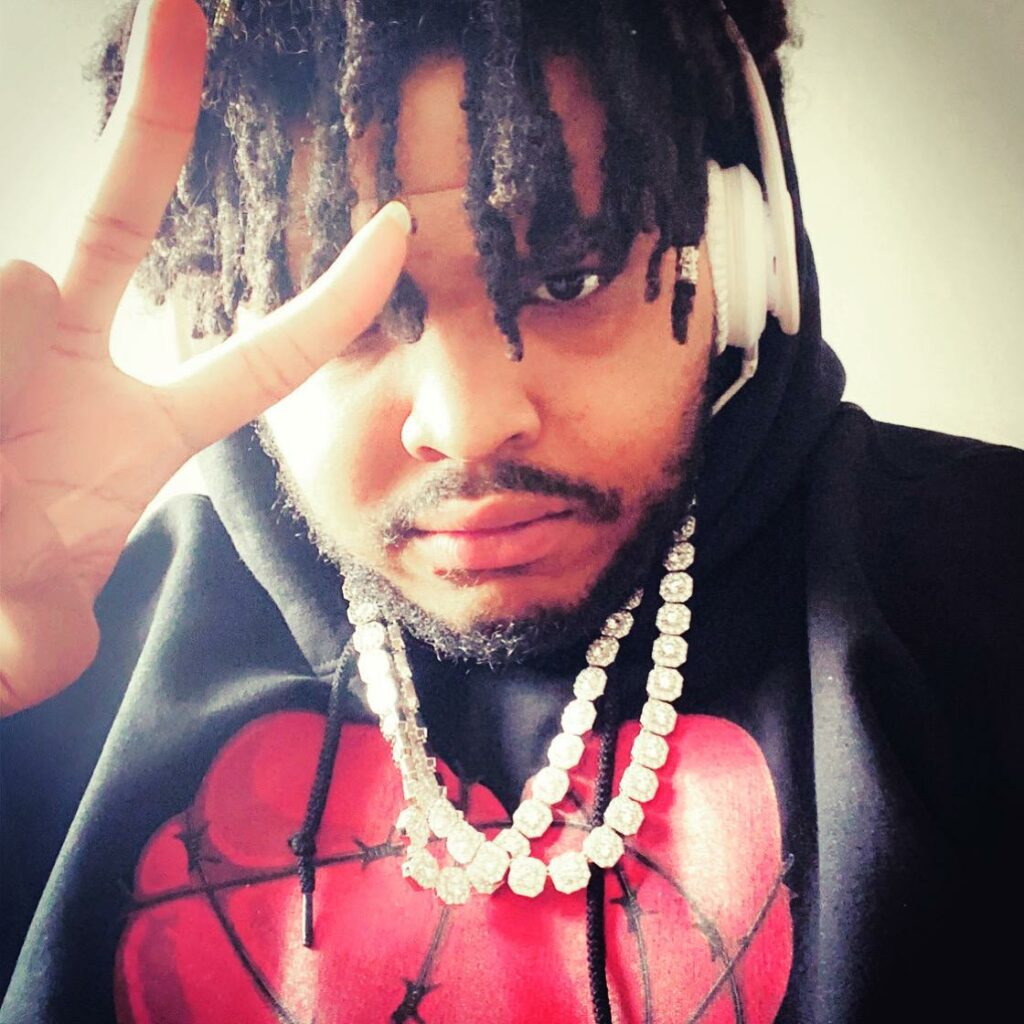 What can we expect from you within the next 6 months? Any releases planned? Future gigs?
You can expect a lot of videos from me...

For songs that I already have out that I want to do videos for.

The project that I have been working so hard to do and release!

And also a lot more performances from me.
Are you planning any videos for your music? Are there any videos we need to know about!?
I'm planning a lot of videos that I want to do to show my creativity.

And some that I know that will be different for sure!
Are there any collaborations, past or future, that you are excited about?
Yes! I have with one my homie, Lil Ryan, who is really making a name for himself as I speak...

He already opened up for Moneybags yo!

And other mainstream artist!

The song that I did with him, I like!

And there are other songs that I have features with other artists that I really like too!
What inspires your creative process?
What inspires my creative process is knowing that I'm a legend.

And I'm different and talented!

When I go into a studio, I'm ready to rap about the unthinkable...

But also the common in people's lives.

And I do this to open doors for people who are different...like me!

And that's what I feel, that's what gets me in my creative process.
What are your top three favorite albums of all time & why?
Drake's album!

If you're reading this it's too late!

I just have so many favorite songs off of that album!

XXXTentacion's album...

I like it 'cause it's different and has so many emotional feelings that it's hard for you not to listen to the songs that are on that album!

And I got to go with Hybrid Theory by Linkin Park.

That album was so motivational to me, for pushing myself to do what I love in life, like, I wasn't a hardcore fan...

But I listened to Linkin Park on a lot of the days when I really needed music in my life, to numb my pain from certain things.
Who makes up your existing creative team?
i.e. photographers, video directors, social media managers, paid media specialists, stylists, hair, and makeup…Name someone who you think deserves a special shout-out?
I just wanna shoutout to the homies that have been with me since I was a kid...

Lil Ryan, Lil Mondrian aka Mono, Devin Moore, Brett, Jay Coast, Foolassvick, Caleb aka Wavy, OTP, Bnice...

They're all artists that are doing things!
Where can we find you on social media?
Instagram: @arnoldrockyy
Snapchat: redwolffalcon93
SoundCloud: Arnold Rocky
YouTube: Arnold Rocky