We caught up with B tha Kid to talk about his music. At Indiy we champion musicians.

Let's get to it…
What do you enjoy most about being an independent musician?
The freedom of creativity and musical expression.
If we were to peek over your shoulder, what does your studio look like? What gear do you typically use?
I go to one person , who has a studio...nothing fancy!

I can't afford much but we make good quality music that will be great one day.
Do you enjoy recording and production, or do you like performing live and promotion?
Yes! I love everything about being a musician!
How would you want people to describe your latest project in a tweet?
I  try to captivate the audience with my music, and I want them to relate to my music as much as possible.
Do you plan your music releases, or do you just finish a song and release it?
I plan every step I take from cover art to release date...

Everything is handled with extreme care.
What can we expect from you within the next 6 months? Any releases planned? Future gigs?
Yes and yes! I'm always releasing new music, just gotta find people who are willing to listen.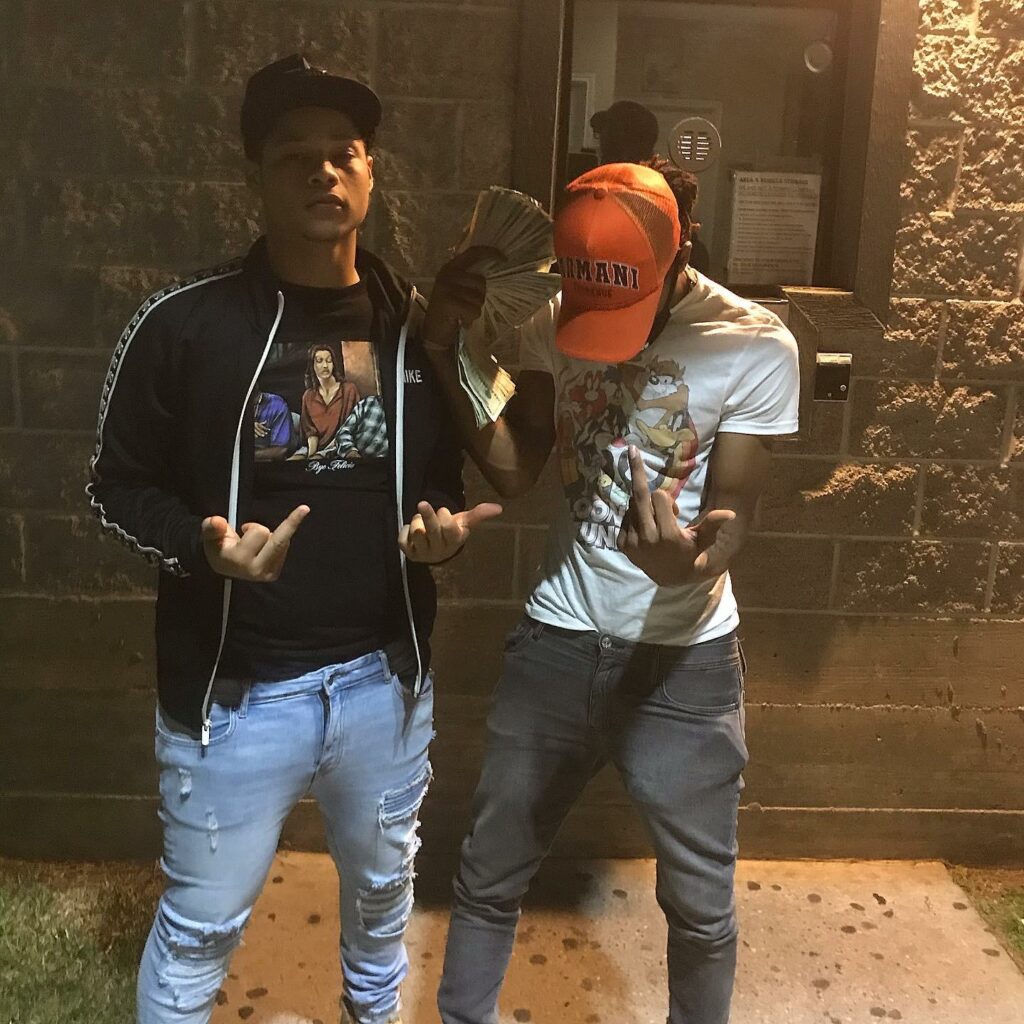 Are you planning any videos for your music? Are there any videos we need to know about!?
Yes and no!...I don't have any yet.

Some are coming though , fa'sho!
Are there any collaborations, past or future, that you are excited about?
Not really, I have certain people I work with and that's it!
What inspires your creative process?
Everyday life!
What are your top three favorite albums of all time and why those albums?
J. Cole - 2014 Forest Hills Drive
This is one of my top three because of the story Cole told through the album, front to back, no skips and no features. The album spoke to me...spoke to everyone! Definitely a classic in the hip-hop game!

Drake - Nothing Was the Same
At the time it came out and with what I was going through in my life, it helped me through some thangs.

Tyler, The Creator - FlowerBoy
Because of the creative freedom he had throughout the whole album.
Who makes up your existing creative team?
i.e. photographers, video directors, social media managers, paid media specialists, stylists, hair, and makeup…Name someone who you think deserves a special shout-out?
Ellis...Tevo...4g...Tae...Cook...D...Hamm...and couple other people fa'sho!
Where can we find you on social media?
You can find me on YouTube by searching my name B tha Kid, same with any music platform.