We caught up with Brace Face Jojo to talk about her music. At Indiy we champion musicians.
Let's get to it...
What do you enjoy most about being an independent musician?
I enjoy being an independent artist because I get to write my own music and drop songs when I want to.
If we were to peek over your shoulder, what does your studio look like? What gear do you typically use?
I normally go to a studio and work with an engineer, but I just got my own studio equipment for Christmas.
So now I'm using protools and recording myself, but I still use an engineer to help mix and master songs.
Do you enjoy recording and production, or do you like performing live and promotion?
I enjoy both recording and performing live.
How would you want people to describe your latest project in a tweet?
I feel like my music is good so I would want the tweets to be good, but I also want the people to be honest so I can know what they like and don't.
Do you plan your music releases, or do you just finish a song and release it?
I normally plan my music releases.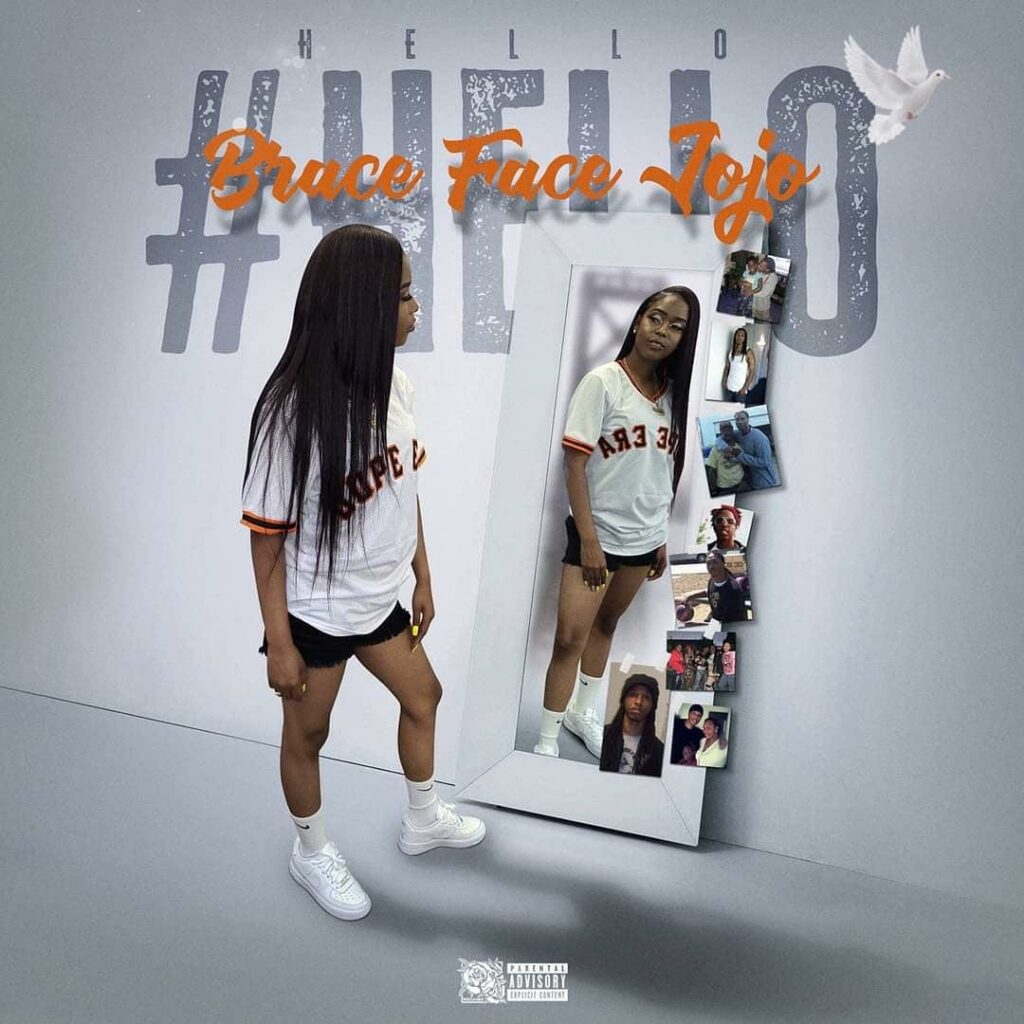 What can we expect from you within the next 6 months? Any releases planned? Future gigs?
I have a single titled 'WHAT YO BAG LIKE' feat. another Bay Area Artist, Maccell, that drops on Valentines day.
And I'm working on another album.
I don't have any future gigs planned right now because with this pandemic you never know.
Are you planning any videos for your music? Are there any videos we need to know about!?
I try to shoot videos for all my singles, you can search Brace Face Jojo on YouTube and run my views up!
I recently dropped an EP titled 'HELLO' and I shot four videos prior to the album being released.
One is out now called 'Real About It' and the other ones will drop soon.
Are there any collaborations, past or future, that you are excited about?
In the past I did singles with a Bay Area artist, Lil Kayla, and Queen Foreigner, and I was featured on a track with Way Way Santana.
I was excited to do songs with them all because I listen to their music.
Which artists inspire your creative process?
Music has been my passion since I was 6 years old.
I started writing my own songs and felt like, since I'm always listening to music, I might as well record my own.
What are your top three favorite albums of all time and why those albums?
My Top 3 albums are...

Lil Poppa - EverGreen Wild Child 2
I like ALL the songs and there are not many albums that I can say that about!

Lakeyah - Times Up
I like this album because she is a new artist and I can relate to her music. This album and she as an artist motivate me to not stop...My time is coming!!

Webbie - Savage Life 3
This album is one of my all-time favorites because growing up my mom and dad would always listen to this album so it was basically installed in me.
Who makes up your existing creative team?
i.e. photographers, video directors, social media managers, paid media specialists, stylists, hair, and makeup…Name someone who you think deserves a special shout-out?
I don't technically have a creative team.
The person that handles everything for me is my mom (she gets the job done) and hires who she thinks is a good fit at the time.
I recorded most of my music at Legacy Studio in ElCerritto CA, so I'd like to give a shout out to my engineer, Luigi.
Where can we find you on social media?
Instagram: @Braceface._jojoo
Facebook: Brace Face Jojo and my personal page is Lul Jojo
YouTube: Luljojoo Tv