We caught up with Brandon Maddox to talk about his music. At Indiy we champion musicians.
Let's get to it...
What do you enjoy most about being an independent musician?
I like that I have complete creative freedom on what type of songs I write.
If we were to peek over your shoulder, what does your studio look like? What gear do you typically use?
I do all my recordings in a studio.

After years of working together, my producer, Doug Sisemore, Reba McEntire's bandleader, and keyboardist...

And I have a handful of studios we always use in Nashville.
Do you enjoy recording and production, or do you like performing live and promotion?
I definitely enjoy performing live and promotion the best.
How would you want people to describe your latest project in a tweet?
"#Patriotic"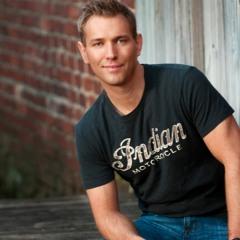 Do you plan your music releases, or do you just finish a song and release it?
I somewhat plan my musical releases depending on the time of the year and the feel of the song.
What can we expect from you within the next 6 months? Any releases planned? Future gigs?
Yes...

I have two songs that are in the mastering process right now and will be released soon!

We have a few more tours scheduled this year and I am currently booking 2022...
Are you planning any videos for your music? Are there any videos we need to know about!?
I would like to have a video for one of my upcoming releases, "Cruising thru a Small Town".
Are there any collaborations past or future that you are excited about, producers, artists, instrumentalists or songwriters?
I have a few co-writes coming up that I am really excited about!
What inspires your creative process?
I find inspiration by simply living in the moment.

I've gotten ideas for songs at church, talking with friends, or simply just waking up in the night with a melody or an idea that just "hit" me.
What are your top three favorite albums of all time? Why those albums?
"Chief" Eric Church

"Greatest Hits" The Eagles

"Help" The Beatles

On all of these albums, each track resonated with me, unlike many albums where there is a song that you skip!
Who makes up your existing creative team?i.e. photographers, video directors, social media managers, paid media specialists, stylists, hair, and makeup…Name someone who you think deserves a special shout out?
Al Gordon Photography has always provided great shots that were exactly what we were looking for...

Producer, Doug Sisemore helps wrangle in all the studio musicians and execute what I hear in my mind into the real recording in the studio.

Katrina McCaffery...amazing publicist!

She has been a great resource to navigate the ever-changing music business.

Meredith Maddox, my wife, and percussionist, handles a lot of the day-to-day things and always makes sure we know where we are going next so that I can focus on other things!
And finally, Brandon Maddox, where can we find you on social media?
facebook.com/brandonmaddoxmusic

Instagram: @bmadmusic

And YouTube: Brandon Maddox