We caught up with Erik Durgee to talk about his music. At Indiy we champion musicians.
Let's get to it...
What do you enjoy most about being an independent musician?
Being independent.

When you are young and only see opportunities with what is the best you know - music - independence is part of freedom.

To do what you want, when you want it! Wonderful!
If we were to peek over your shoulder, what does your studio look like? What gear do you typically use?
The technical development makes it possible to have a studio at home in the boys' room.

It's amazing what you can accomplish with fairly simple equipment...

A mac computer, a sound card and a microphone.

Some guitars and a closed door.

And some portraits of the guitar heroes on the wall of course!
Do you enjoy recording and production, or do you like performing live and promotion?
Everything has its time and charm!

Sometimes I sit alone and create...

Sometimes I have to go out and play for others!

But playing live is definitely the winner!
How would you want people to describe your latest project in a tweet?
This is exactly what I have been dreaming of for so long!
Do you plan your music releases, or do you just finish a song and release it?
I released my first album this spring without any particular ulterior motive.

Out with everything at once!

Going forward, I do not really know...
I'm putting together a band and we'll probably try to launch many new songs at once (but that's a guess!)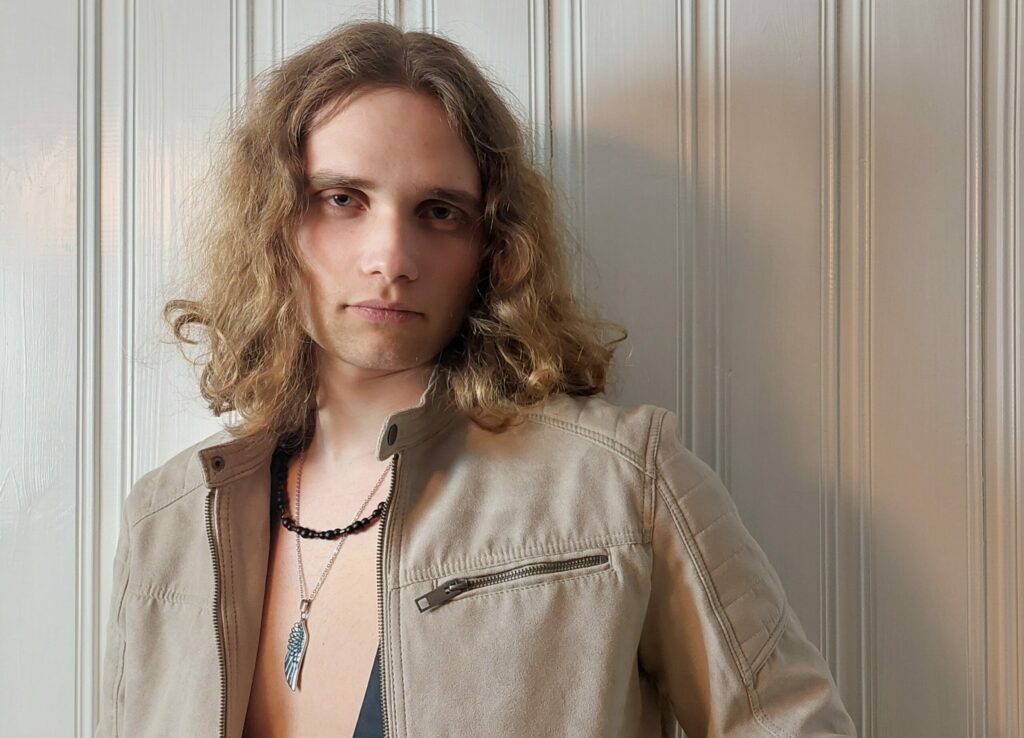 What can we expect from you within the next 6 months? Any releases planned? Future gigs?
A really good rock band!

No planned releases but as many live shows as we can manage.
Are you planning any videos for your music? Are there any videos we need to know about?
I have two videos from the debut album on my YouTube channel Erik Durgee.

It's a fun way to perform the music...

And I'll continue to do that in the future!
Are there any collaborations past or future that you are excited about, producers, artists, instrumentalists or songwriters?
Not really!

When I left school, the pandemic broke out and it became difficult to socialize and cooperate with others.

Hopefully a lot will change now that society opens up again and my music is played more and more.
What inspires your creative process?
To exist!

Much of what I write about is about what it is like to be young in a world of unemployment and bad health...

But that there are prospects and joy if you just make the effort!
What are your top three favorite albums of all time? Why those albums?
Led Zeppelin II

Aerosmith's Toys In The Attic

And Guns 'n Roses' Appetite for Destruction

Why? I just like it when the hair on my arms stand straight up!
Who makes up your existing creative team? i.e. photographers, video directors, social media managers, paid media specialists, stylists, hair, and makeup…Name someone who you think deserves a special shout out?
My dad!

He's not a musician but a creative tech wiz, graphic designer and an overall inspiration!

Not to forget the endless sponsoring!

Without him…Well, I don't know where I'd be!
Where can we find you on social media?
I am all over social media!

Search for Erik Durgee...

But I'm not the most active out there. I'm busy busy playing my GUITAR!