We caught up with Faith Young God to talk about his music. At Indiy we champion musicians.
Let's get to it...
What do you enjoy most about being an independent musician?
It gives me the freedom to move how I want to.

Not how someone else wants me to!

And I feel like that's a privilege a lot of upcoming artists take for granted trying to become famous.
If we were to peek over your shoulder, what does your studio look like? What gear do you typically use?
I use to do it all in my room at my mama crib...

Now, my homie Keegs helps me with his dope ass setup!

Hit my IG page to see it!
How would you want people to describe your latest project in a tweet?
My last project 'Black Heart' dropped in 2018.

It's a pro black mixtape that I mixed myself, that speaks on all black everything...

Black people, culture, history, struggles, pain, success, etc.
Do you plan your music releases, or do you just finish a song and release it?
I try to plan things but being independent, a lot of things don't go your way.

I just end up dropping what I can!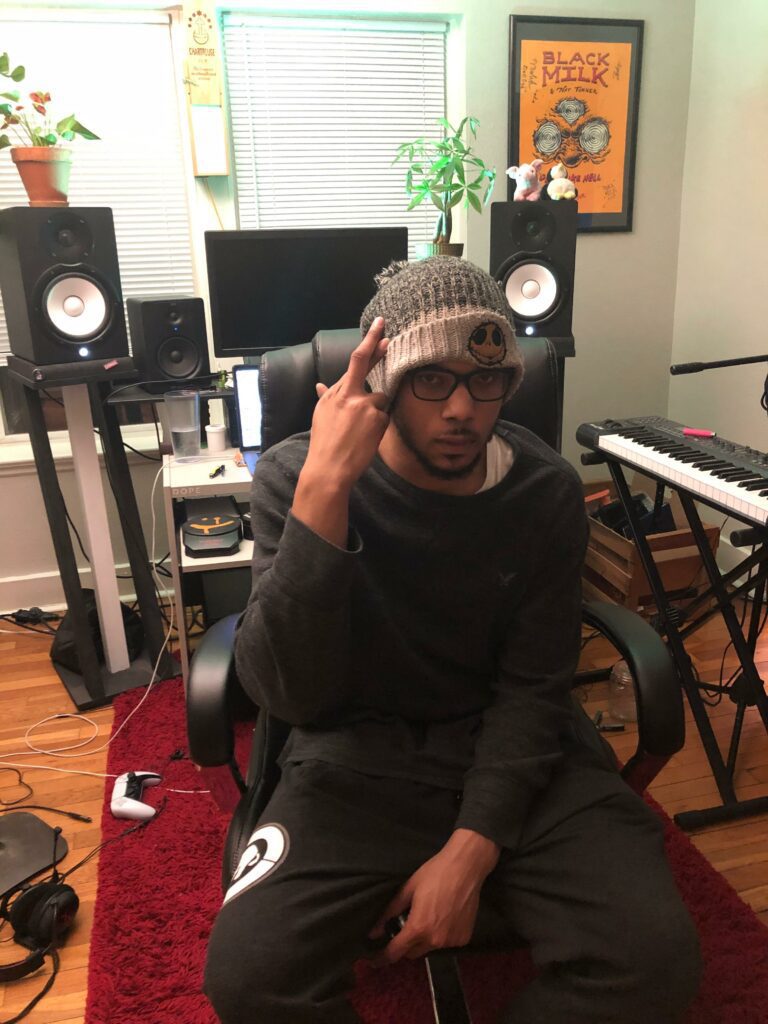 What can we expect from you within the next 6 months? Any releases planned? Future gigs?
I've been working on a EP called Young God.

Will be uploading within a month. Gigs have been stalled due to COVID.
Are you planning any videos for your music? Are there any videos we need to know about!?
I'm planning a video for 'The Life of BoJack'.

Only music video I have out is for a song off of Black Heart called "Young Gunna".
Are there any collaborations, past or future that you are excited about?
No collabs for now...

It'd be nice, but people move on a different time than yours.

I had a few collabs I was planning for 'Young God' but they never followed through with me.
What inspires your creative process?
Life!

I usually write about the things I've been through and how it made me feel at the time.

I get a lot of my inspiration from movies and shows that I watch so I'm always watching something on Netflix or YouTube!
What are your top four favorite albums of all time & why those albums?
My Beautiful Dark Twisted Fantasy by Kanye is one of my biggest inspirations and it was by this album that I was sure of that.

To Pimp a Butterfly...I love everything Kendrick puts out!

But this album to me was his most powerful next to 'DΑMN'.

It inspired me and reminded me to not just be a dope rapper, but also a good role model for the ones listening to me.

Take Care by Drake...'Cause who didn't love this album.

I was at an emotional time when this project came out.

And as corny as it sounds, it helped me keep my head up for the most part.

And Honorable Mention Thizzelle Washington.

Ain't no explanation needed on that one!
Who makes up your existing creative team?
i.e. photographers, video directors, social media managers, paid media specialists, stylists, hair, and makeup…Name someone who you think deserves a special shout-out?
Just me and my homie, Keegs, that helps produce my tracks right now.

I got a few photographers and family that help too!

But will have more info for people as I continue to grow...
And finally Faith where can we find you on social media?
On Instagram, Snapchat and Twitter I'm @faith_younggod
YouTube: FAITH_NM
SoundCloud: F.A.I.T.H.
Spotify: Faith