We caught up with Frank Deno to talk about his music. At Indiy we champion musicians.
Let's get to it...
What do you enjoy most about being an independent musician?
Creative freedom to make the music I want to make and release it consistently.
If we were to peek over your shoulder, what does your studio look like? What gear do you typically use?
Over my shoulder there's the mixing booth, recording booth, and lots of instruments.

My engineer, Prospek, has been mixing and mastering for me for years.
Do you enjoy recording and production, or do you like performing live and promotion?
Both!

The recording process is putting pieces of the puzzle together which I enjoy!

The promotion and performing are when I get to show the people the finished picture...

And receive their reactions...

Good or bad!
How would you want people to describe your latest project in a tweet?
"One of the best hip hop albums from Louisiana!"
Do you plan your music releases, or do you just finish a song and release it?
Actually both!

I plan and release albums!

But if I run across a track I like, I'll record it, and release it on the spot!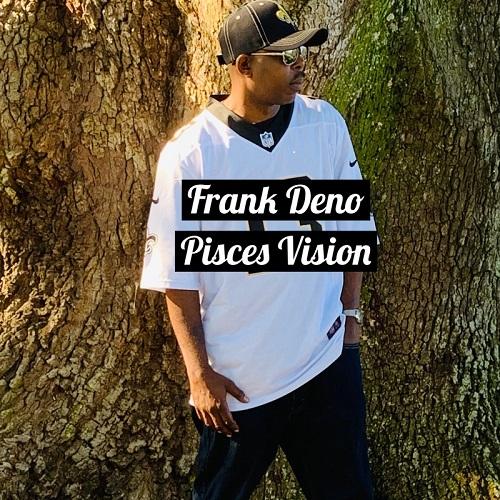 What can we expect from you within the next 6 months? Any releases planned? Future gigs?
I plan on releasing two albums and two singles in the next six months.

Gigs are bit of a challenge due to Covid-19!

But I intend to start performing on a regular basis once things start rolling again.
Are you planning any videos for your music? Are there any videos we need to know about!?
I'm working on several videos as we speak for past, present, and future tracks.

This has been the area I was lacking in...

But now it's mandatory going forward.
Are there any collaborations, past or future, that you are excited about?
I've collaborated with producers from Legion production, Othello, and Oli Temper from the UK.

And there are features on my records from R&B singers June-B and Constantine.
What inspires your creative process?
Real life experiences start the process.

But it's actually when I hear the track I begin the process of writing and recording.
What are your top three favorite albums of all time & why?
Nas - 'It Was Written' because of the incredible wordplay.

Jay-Z's 'The Blueprint' because of its soulful tracks and dope lyrics.

And Outkast 'Aquemini' shows that there's more to the South than drugs and guns with its content, and dope delivery of his songs.
Who makes up your existing creative team?
i.e. photographers, video directors, social media managers, paid media specialists, stylists, hair, and makeup…Name someone who you think deserves a special shout-out?
My team is my family and we do it all ourselves!

They all get the shoutout from me...always!
Where can we find you on social media?
www.menacestry.com is my record label's website with all the latest updates on Frank Deno.