We caught up with Fredmansam to talk about his music. At Indiy we champion musicians.
Let's get to it...
What do you enjoy most about being an independent musician?
What I like most about being an independent artist is the competition.

I don't know about the rest of the country, but in New York City, being talented isn't enough.

Everyone is an artist here so it's a constant hustle to stay relevant.

It also make it easier to see when you're falling off if your friends are exceeding. It's a good reminder to keep going.
If we were to peek over your shoulder, what does your studio look like? What gear do you typically use?
I started recording music on my MacBook after high school.

Now I have a newer MacBook, with Logic Pro X...I use that to make beats and engineer.

I use an M-Audio Oxygen 25 midi controller.

However now for the sake of time, I just go to my trustee engineer and producer, TheHarlemKidd at Vxid Studios...

The quality there is incredible!
Do you enjoy recording and production, or do you like performing live and promotion?
I have so much fun when I'm recording!

I'm very detail oriented so being able to pick apart the recordings with the engineer, and then hear the finished song alone in the studio, is a great feeling!

I get nervous when I have to perform!

But I've heard I have great stage presence.

I mask it with fake confidence, until the real confidence takes over!
How would you want people to describe your latest project in a tweet?
"The most versatile artist to come out of New York City, Fredmansam drops his album 'Run Out of Time'...24 songs with something for everyone"
Do you plan your music releases, or do you just finish a song and release it?
I plan my releases.

I write every single day, so I'm always working on new music and I don't feel the need to release anything immediately.

And I like to choose from a bunch of what would be the best song to release.

That way when I have enough songs for an album, I can leave some out, to release as singles, after the album.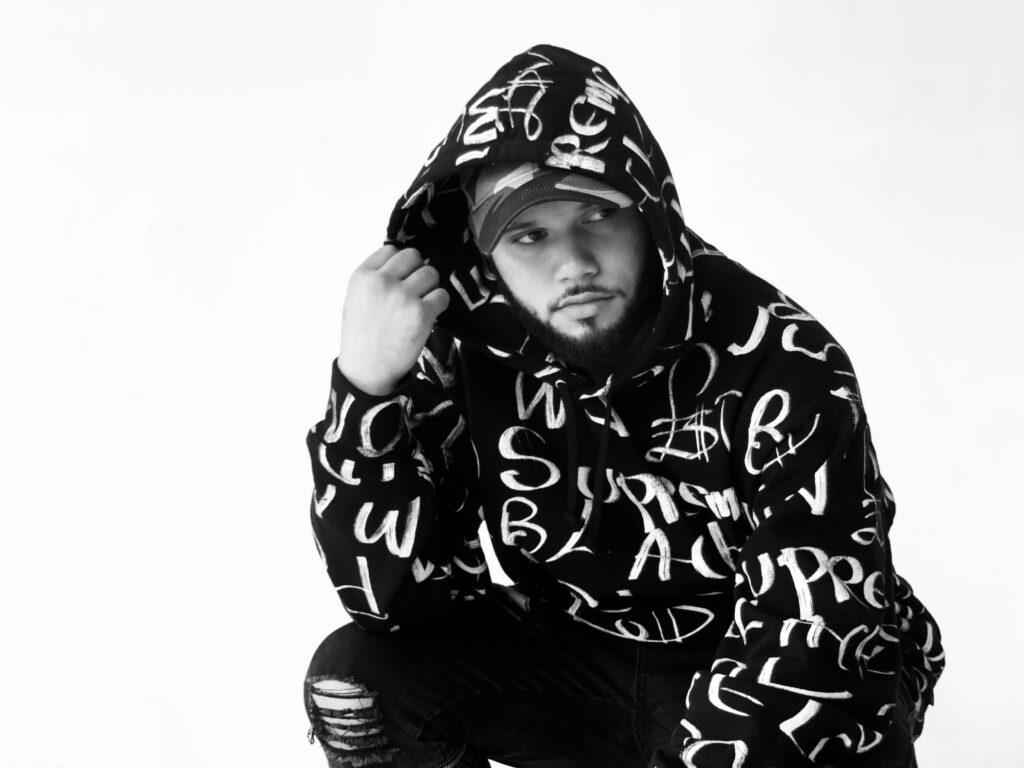 What can we expect from you within the next 6 months? Any releases planned? Future gigs?
Next 6 months!?...

Yes! I have a music video coming soon in March.

I'll probably release two singles between now and May and then I'll put out a new album for the summer!

So a music video, a summer album, and most likely a fall album too!

As for performances, I will definitely be performing in NYC, we just have to be sneaky now cause of covid!
Are you planning any videos for your music? Are there any videos we need to know about!?
Yea, I have a video dropping for my song called 'PROMO' ft. Limitless Flex.

This video is definitely different from the rest I've done.

Lets just say it takes place in a Valentine's Day hotel party!...

You need to see it!
Are there any collaborations, past or future, that you are excited about?
I have a couple unreleased songs with 6GOD66 that have incredible potential.

We have a track called Mephistopheles, that might be our best collab yet, coming this year.

We also are working on a Spanish album together...Very versatile!
What inspires your creative process?
Love and Drugs are one of the most prominent inspirations for my music.

When I feel down, I spend time writing lines related to it, to see if it can make a song.

And when it doesn't work I just try again later....

But when it does work...I feel great again!

'Cause I've turned a negative situation into art!

A positive inspiration would be the competitiveness of my peers...

They're so talented that I'm always trying to one-up them.
What are your top three favorite albums of all time and why those albums?
What a Time to be Alive by Drake and Future
This album is, for me, the best example of a celebration of life.
It's got all the right feelings & made me smile every day while I went through a break-up when the album came out. It was perfect timing!
It made it easy for me to forget the bad stuff.

Teenage Emotions by Lil Yachty
The production and engineering in this are nearly unmatched.
Comparable to Kanye or Kid Cudi in the level of technique that went into making those beats...Amazing!

I Don't Like Sh*t, I Don't Go Outside: An Album by Earl Sweatshirt
This album resonated with me, it had Eerie beats made up of strange sounds and samples.
Although the vocals are badly engineered, and hard to hear, the way the songs are written gives you a raw look at the bad things in life.
And how he dealt with those things...it helped me.
Who makes up your existing creative team?
i.e. photographers, video directors, social media managers, paid media specialists, stylists, hair, and makeup…Name someone who you think deserves a special shout-out?
I have an incredible team right now...

My producer and engineer, The Harlem Kidd, is one of the best in NYC right now making a name for himself.

He's in the studio working, 18 hours a day!

I appreciate the quality he puts out, you can tell he cares about the final product.

Also shoutout to my manager Airs Harris aka @AirsEntertainment.

A young "P Diddy" is all I can say...he's an artist himself while promoting and finding opportunities for the many artists he manages.

And ALL of us have seen an increase in our following since working with Airs.

So if anyone needs a manager in New York, HIT UP @AirsEntertainment.

He works with people at any stage in their career, whether you're starting or established...He's the connect in NYC.
And finally Fredmansam where can we find you on social media?
@fredmansam on Instagram (My biggest platform)
@fredmansam on Twitter
YouTube: FREDMANSAM WearN'Tear and FREDMANSAM
And @Fredmansam on Facebook.

My name never has spaces in it, you won't find me that way!