We caught up with G. Torres to talk about his music. At Indiy we champion musicians.
Let's get to it...
What do you enjoy most about being an independent musician?
The thing I enjoy the most is full control over my creativity, and being able to put music out and release it when I feel to.
If we were to peek over your shoulder, what does your studio look like? What gear do you typically use?
I have a small personal home studio which includes a WA-47jr microphone with a kaotica eyeball, Focusrite Scarlett Solo interface, an iMac and Adam Audio T7V speakers.

I record at home and then send my vocals to an engineer to get the track mixed and mastered.
Do you enjoy recording and production, or do you like performing live and promotion?
I like recording and the process of taking an idea that's in my head, putting it together and bringing it to life!

But I also love hitting that stage and getting the energy from the people and witnessing the reaction right in front of me!
How would you want people to describe your latest project in a tweet?
Well-rounded. A vibe for every emotion.
Do you plan your music releases, or do you just finish a song and release it?
I like putting projects together. Conceptual projects at that. So everything is always planned out.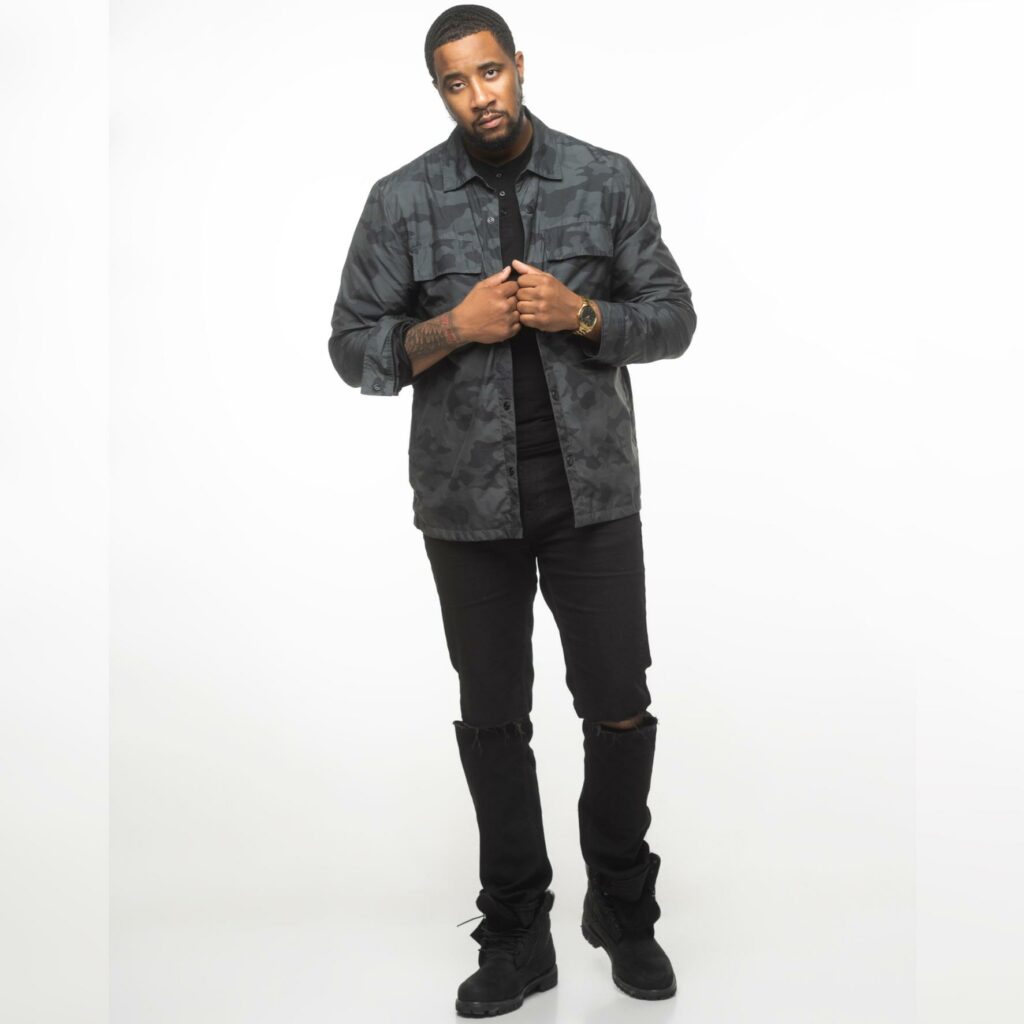 What can we expect from you within the next 6 months? Any releases planned? Future gigs?
I just released an EP titled "Something More Real".

It's out on all digital platforms, so my focus right now is pushing that, but in the meantime I'm putting an album together.
Are you planning any videos for your music? Are there any videos we need to know about!?
For this EP, I'm shooting videos for each song.

I have videos from my previous album T.R.U.T.H.S. out on YouTube.
Are there any collaborations, past or future, that you are excited about?
I do have an opportunity to collab with an R&B legend.

It's still in the works...so I'm excited about that!
What inspires your creative process?
Life...Every aspect of it!
What are your top three favorite albums of all time and why those albums?
Illmatic by Nas, Get Rich Or Die Tryin' by 50 Cent & Victory Lap by Nipsey Hussle.

They're all classic albums that you can play from beginning to end.
Who makes up your existing creative team?
i.e. photographers, video directors, social media managers, paid media specialists, stylists, hair, and makeup…Name someone who you think deserves a special shout-out?
I'm basically a one man army, but as far as visuals, Teflon Media does all my videos and he's A1.
Where can we find you on social media?
Facebook: @gtorres910
Instagram: @i_am_gtorres
Twitter: @i_am_gtorres
YouTube: G. Torres
And my website: www.iamgtorres.com