We caught up with Grisha Consta to talk about his music. At Indiy we champion musicians.
Let's get to it...
What do you enjoy most about being an independent musician?
As an independent musician, I am allowing me to be me.

I create the music I want!

I select the engineers and producers that I want to work with!

And I deliver the raw product to my audience.
If we were to peek over your shoulder, what does your studio look like? What gear do you typically use?
I have a home studio where I use MacBook Pro, Apollo Twin interface, Yamaha speakers and Neumann U 87.

For software, I use Logic Pro X.

And I also have a go-to engineer who lives in Hollywood, CA.
Do you enjoy recording and production, or do you like performing live and promotion?
Honestly...I enjoy recording and performing more than production and promotion!

However, as an independent artist, I do it all!

While recording new material, I am in the creative mode, where everything else in life is not important...

Except the sound and lyrics I am working on!

Performance is another creative mode that I enjoy a lot...

I am on stage, looking to the crowd that is ready to go wild and most important I am in control of it!
How would you want people to describe your latest project in a tweet?
"an orthodox sound"
Do you plan your music releases, or do you just finish a song and release it?
I plan each of my music releases.

I create a targeted audience on Instagram and Facebook.

And I use my network of bloggers and ask them to share my release.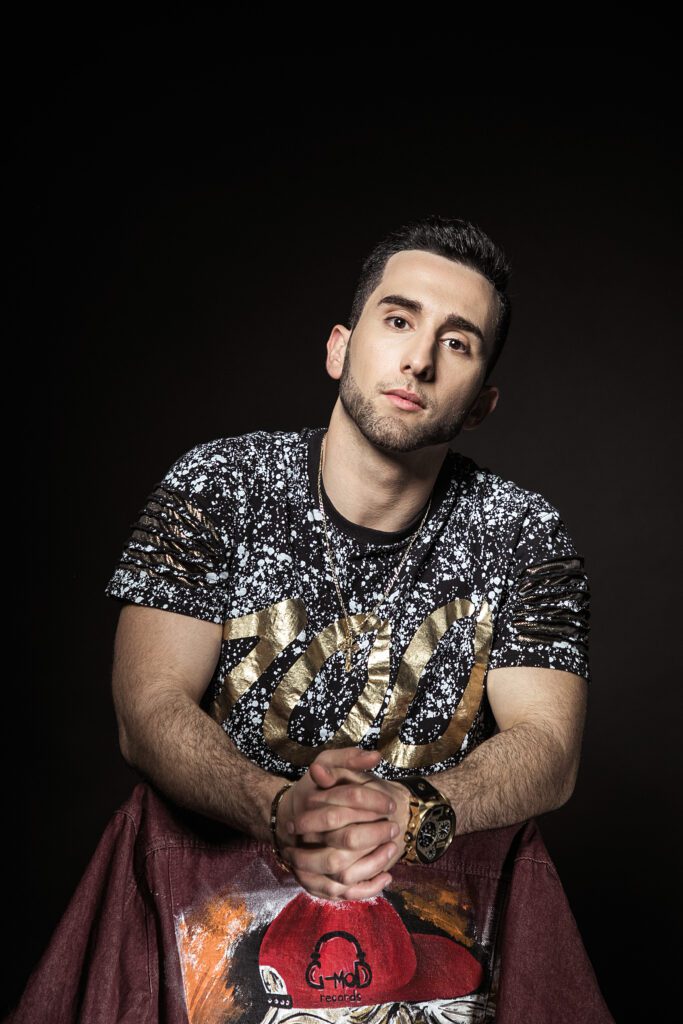 What can we expect from you within the next 6 months? Any releases planned? Future gigs?
I am planning to release three projects...

1 project will be in English featuring Compton based artist.

And the other 2 projects will be in Russian.
Are you planning any videos for your music? Are there any videos we need to know about!?
Yes, my next music video will be in the beginning of May, 2021.

And a second new video will be out at the beginning of June, 2021.
Are there any collaborations, past or future, that you are excited about?
I am very excited about a new collaboration that I am going to work on at the end of May.

I cannot share a lot info on this...

Check out my instagram for more info!
What inspires your creative process?
My life, and experiences in it.
What are your top three favorite albums of all time & why?
All Eyez on Me - 2 Pac
This is the first rap album that I got!
Pac was able to connect with his listener, even if you were thousands of miles away, and English was not your first language.

Eminem - The Slim Shady LP
Eminem is the first white rapper who opened doors for white boys to rap and reach the top level.
He was and is one of my top 5 rappers of all time!

50 Cent - Get Rich or Die Tryin'
50 cent is another real, and true to his craft rapper.
This album brought gangsta rap back and energized the rest of us to be who we are...
Not what the industry wants us to be!
Who makes up your existing creative team?
i.e. photographers, video directors, social media managers, paid media specialists, stylists, hair, and makeup…Name someone who you think deserves a special shout-out?
Right now, I am the only one who is working on my projects!

Purchasing or creating beats, and booking studio time...

And I am also promoting all the material on my own.

However, I understand that team is very important for the success in this entertainment industry, so I am looking for a good social media manager, and an engineer to work with on a permanent basis.
Where can we find you on social media?
You can find me on all social media:

https://www.instagram.com/grishaconsta
www.youtube.com/c/GrishaConsta
https://www.facebook.com/grishaconsta/