We caught up with Happy Nappy S.P to talk about his music. At Indiy we champion musicians.
Let's get to it...
What do you enjoy most about being an independent musician?
The ability to create the music that I truly want to make.

And being able to be as creative as possible musically, challenges me and makes me better.
If we were to peek over your shoulder, what does your studio look like? What gear do you typically use?
An in-house studio!

I use a customized computer with an Mbox midi and a Neumann microphone.

I utilize pro tools to record and mix.
Do you enjoy recording and production, or do you like performing live and promotion?
I enjoy creation!

Rather it be recording, mixing, or mastering.

And I also like performing!
How would you describe your latest project in a tweet?
K.I.N.G (knowledge is new gold) a project about self-love, progression, and love for others. Expressed in a raw and lyrical form.
Do you plan your music releases, or do you just finish a song and release it?
I plan them.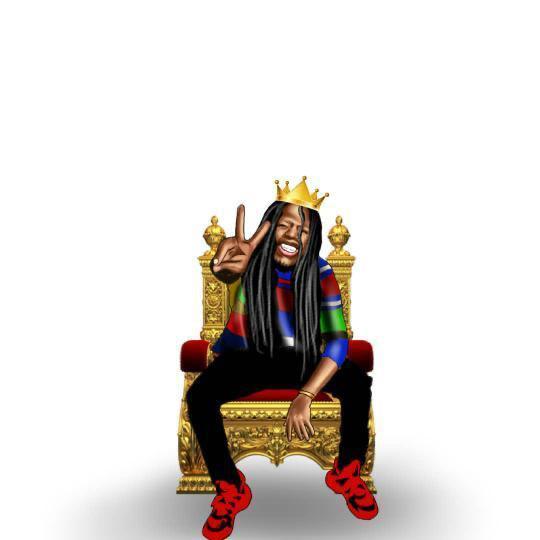 What can we expect from you within the next 6 months? Any releases planned? Future gigs?
More releases!
Are you planning any videos for your music? Are there any videos we need to know about!?
Yes, I plan to shoot at least four more videos this year.
Are there any collaborations, past or future, that you are excited about?
Yeah...

I would say I was most humbled by having a couple tracks from LaNell Grant.

I look forward to working with other artists and producers that I haven't yet worked with.
What inspires your creative process?
I feel there's a void in music!

As far as positive music, that gets us going, that we can vibe to!

I believe people want to hear about themselves in a positive light, deservingly so, and I want to bring that to music.
What is your top favorite album of all time & why?
Lauryn Hill - The Miseducation of Lauryn Hill

Best rap album ever!
Who makes up your existing creative team?
i.e. photographers, video directors, social media managers, paid media specialists, stylists, hair, and makeup…Name someone who you think deserves a special shout-out?
Bakerdeshun (Networkaz) is my director.

And Maxx Productions is an in-house producer
Where can we find you on social media?
Instagram and Twitter : @Happynappy_sp
And Facebook: Mergerworld & happynappy_sp