We caught up with Hunter Reed to talk about his music. At Indiy we champion musicians.
Let's get to it...
What do you enjoy most about being an independent musician?
Being able to make what I want and be in control of my art and how it looks and sounds
If we were to peek over your shoulder, what does your studio look like? What gear do you typically use?
I work from home.

I was homeless a few years back for while, but I had this crazy urge to create music and so I taught myself how to mix and master by ear and the rest is history!

Also because I had a really rocky beginning I only had an old MacBook Air and a USB snowball mic and some headphones!

Although I pride myself on being able to make my stuff sound as good as it does!...

Given the equipment I have, or lack thereof!
Do you enjoy recording and production, or do you like performing live and promotion?
I love all of it!

I just love expressing myself.

But if I must be honest...the mixing and mastering is my favorite part!
How would you want people to describe your latest project in a tweet?
"Ambitious"
Do you plan your music releases, or do you just finish a song and release it?
Either...or!

I like to plan mostly, but sometimes I finish a song and I just feel like it's ready to go!

And some songs I sit on for weeks and months just to see if it will age well.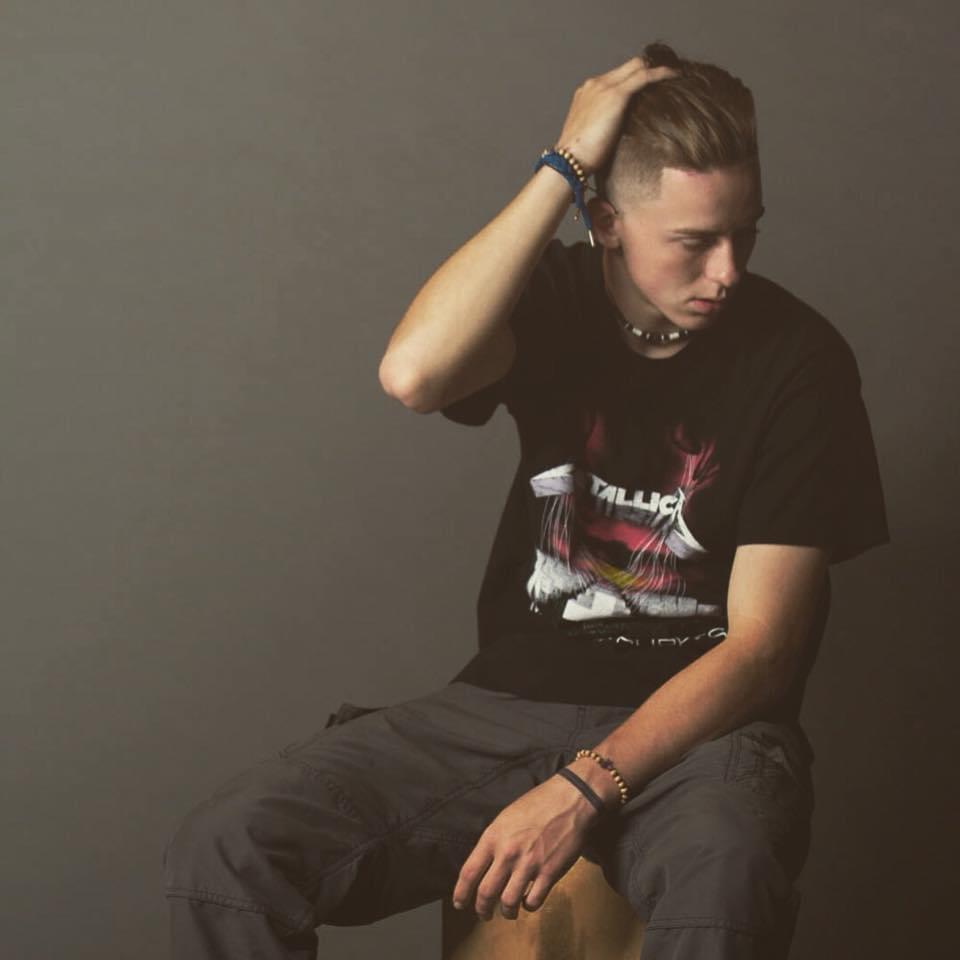 What can we expect from you within the next 6 months? Any releases planned? Future gigs?
A lot of stuff...

More singles, some more music videos are already in pre production.

And I have an album in the works!
Are you planning any videos for your music? Are there any videos we need to know about!?
Yes! As I said previously I have a few in pre production and I have a video out now on my YouTube...it's called 'About Time' by Hunter Reed.
Are there any collaborations, past or future, that you are excited about?
I've been working with this guy from Philly! He's super dope!
What inspires your creative process?
Life!
What are your top three favorite albums of all time and why those albums?
Because the Internet by Childish Gambino
Man On The Moon by Kid Cudi
And Tha Carter III by Lil Wayne
Who makes up your existing creative team?
i.e. photographers, video directors, social media managers, paid media specialists, stylists, hair, and makeup…Name someone who you think deserves a special shout-out?
It's really just me right now!

I honestly wanna give a shoutout to my girl Christina...

She's my muse and helps me a lot with how stuff sounds, organizing videos, and booking talent for the videos...she's just amazing!

And baby, if you see this...I love you!
Where can we find you on social media?
YouTube: Hunter Reed
IG: @therealhunterreed