We caught up with Hygh-C to talk about his music. At Indiy we champion musicians.
Let's get to it...
What do you enjoy most about being an independent musician?
Being able to do me without other people really telling me what to do

I don't have to listen to people telling me what song I need to do, when I need to do it etc…
If we were to peek over your shoulder, what does your studio look like? What gear do you typically use?
I have a go-to engineer!

My boy, Max Cutshall, went to school for music engineering and on-stage performance engineering...

No matter what studio we are in, he gets the sound perfected!
Do you enjoy recording and production, or do you like performing live and promotion?
Honestly both! I love recording because it gets me really motivated to keep going...

Live performances I also love because I get to showcase my music to the fans or just to people in general without them having to pull up their phones and go through a bunch of apps!
How would you want people to describe your latest project in a tweet?
"This is a bop!"

...I've been saying this for years!
Do you plan your music releases, or do you just finish a song and release it?
I plan accordingly...

But usually, I like to make sure that my songs are fully finished so I know how I'm going to promote and market them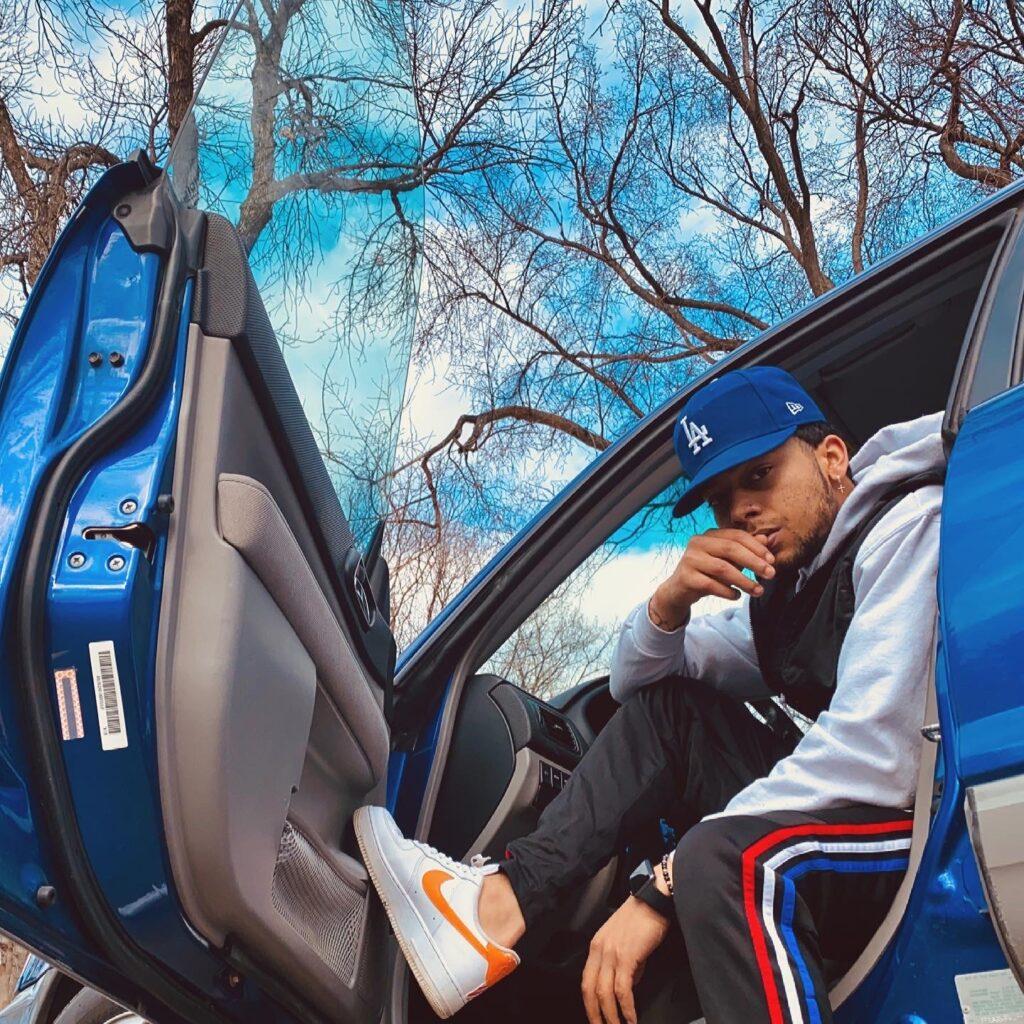 What can we expect from you within the next 6 months? Any releases planned? Future gigs?
I have a lot of things planned!

My son just touched down on this Earth in June so it is time I really go hard and fully out the focus on my art!
Are you planning any videos for your music? Are there any videos we need to know about!?
I am planning on videos!

I need to stop trying to be so perfect with them by peeping everyone else's, I want my production like Lyrical Lemonade

But I finally realized that isn't going to happen off the jump!
Are there any collaborations, past or future, that you are excited about?
I have a few songs that are produced by cashmoneyap and vitals...

So I am stoked about those to be released!
What inspires your creative process?
Honestly I had a lot of blank spots!

But since my son has been here, it's more of just being in the moment...

And the moment has usually been any time I can get to write!
What are your top three favorite albums of all time?
Top 3?? Sheesh...

Flower Boy by Tyler The Creator

Coloring Book by Chance The Rapper

And Take Care by Drake
Who makes up your existing creative team?
i.e. photographers, video directors, social media managers, paid media specialists, stylists, hair, and makeup…Name someone who you think deserves a special shout-out?
Max for being the best engineer...

The Baptain for best DJ...

Sharon for always getting my hair right!

And myself! For being the best father I can be!
Where can we find you on social media?
Instagram: @officialhygh_c