We caught up with Lokixximo to talk about his music. At Indiy we champion musicians.
Let's get to it...
What do you enjoy most about being an independent musician?
Being able to create ideas and put it out for the world.

Sometimes having a label or too many people around with opinions can be a negative impact on your vision...

Being independent just gives you freedom to be who you are!
If we were to peek over your shoulder, what does your studio look like? What gear do you typically use?
I have a home studio where I run pro tools with a Newman tube mic.

I send my songs to be professionally engineered by either my producer 'Add On Music'...

Or the person who's producing the beat will always collaborate with me coming up with the final sound.
Do you enjoy recording and production, or do you like performing live and promotion?
I love all aspects of making music!

You have to enjoy the process from writing, recording and performing to understand it takes hard work and dedication.
How would you want people to describe your latest project in a tweet?
"Crazy" of course!

That's why my name is Lokixximo!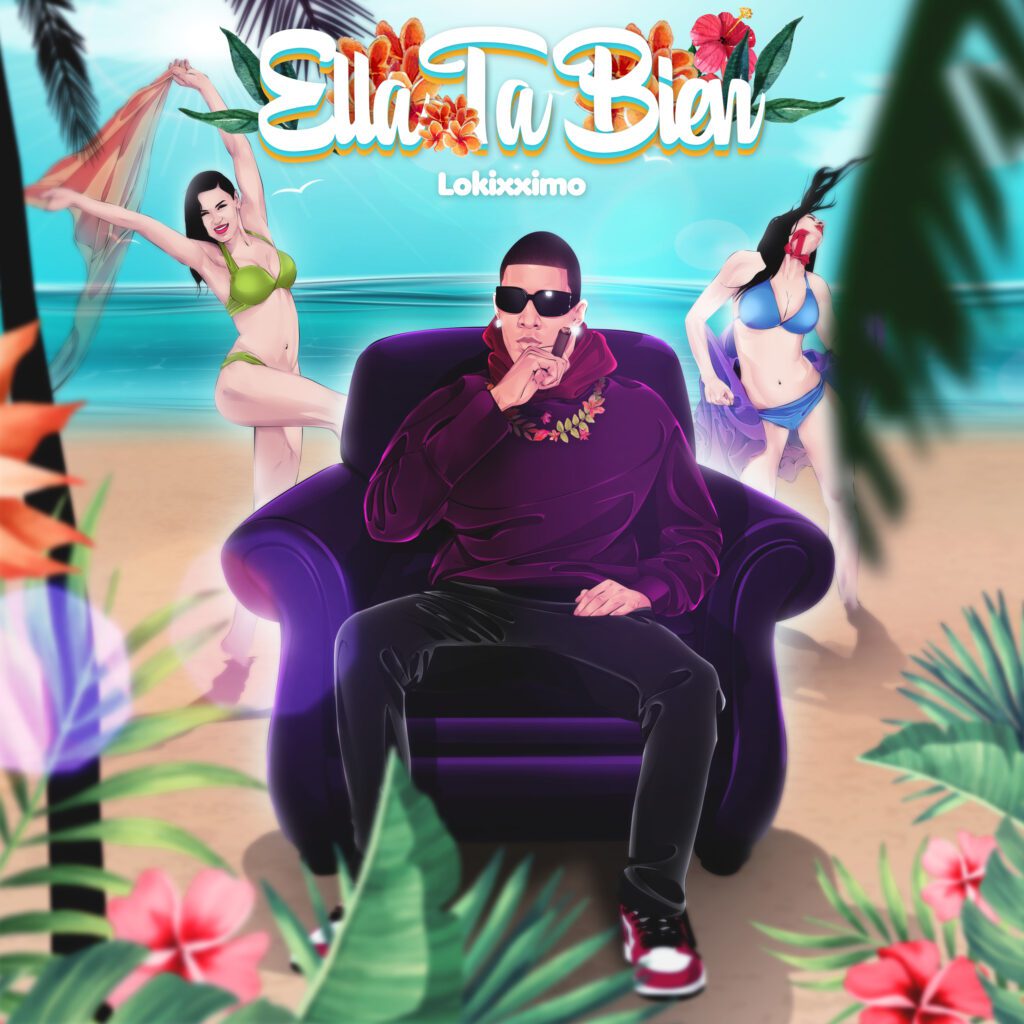 Do you plan your music releases, or do you just finish a song and release it?
I like to plan my releases...

Not every month is a good month to release something!

It all depends on what's going in the world!

I usually release music before the holidays so people can have free time to enjoy and play it at their homes.
What can we expect from you within the next 6 months? Any releases planned? Future gigs?
I just released my new song 'Ella Ta Bien' which has become a trending song in Tik Tok...

I'm receiving videos back to back from fans dancing it and I love it!

I'm going to keep releasing songs that will make people dance and forget about problems...
Are you planning any videos for your music? Are there any videos we need to know about!
The next music video will be for my hit 'Ella Ta Bien'.

The song is doing amazing and I believe it deserves a very fun music video to go with it...

I'm writing a treatment for it! It should be out in January 2022 to kick off the year in a positive way!
Are there any collaborations past or future that you are excited about, producers, artists, instrumentalists or songwriters?
Currently I don't have collaborations coming...

But I love to collaborate with artists that take their career seriously, and are looking to make life changing songs...

I'm all for it!
What inspires your creative process?
It comes naturally for me!

It all depends on the production...

I like to vibe and have a few beers to come up with fun stuff to write!

It all the depends on the mood of the production!
What are your top three favourite albums of all time?
Top three albums of all time?...

The Life of Pablo and My Dark Twisted Fantasy by Kanye...

And The Blueprint by Jay-Z is my number one!
Who makes up your existing creative team?i.e. photographers, video directors, social media managers, paid media specialists, stylists, hair, and makeup…Name someone who you think deserves a special shout out?
Shout out to my sister Emely...She's my back bone and my support!

My producer, Add On, who's always on my side making sure I stay focused...

And my mom who prays for my career to keep flourishing.
Where can we find you on social media?