We caught up with Loksmif to talk about his music. At Indiy we champion musicians.
Let's get to it...
What do you enjoy most about being an independent musician?
I have creative control, I can release when I choose to, and last of all...

I'm the Boss!
If we were to peek over your shoulder, what does your studio look like? What gear do you typically use?
The studio used for song production is decked with...

A recording booth that Boss Nite and momma and myself built ????????,

A $1500 recording ???? mic

Protools HD board

And some awesome speakers
Do you enjoy recording and production, or do you like performing live and promotion?
I enjoy it all...

It's all a rush!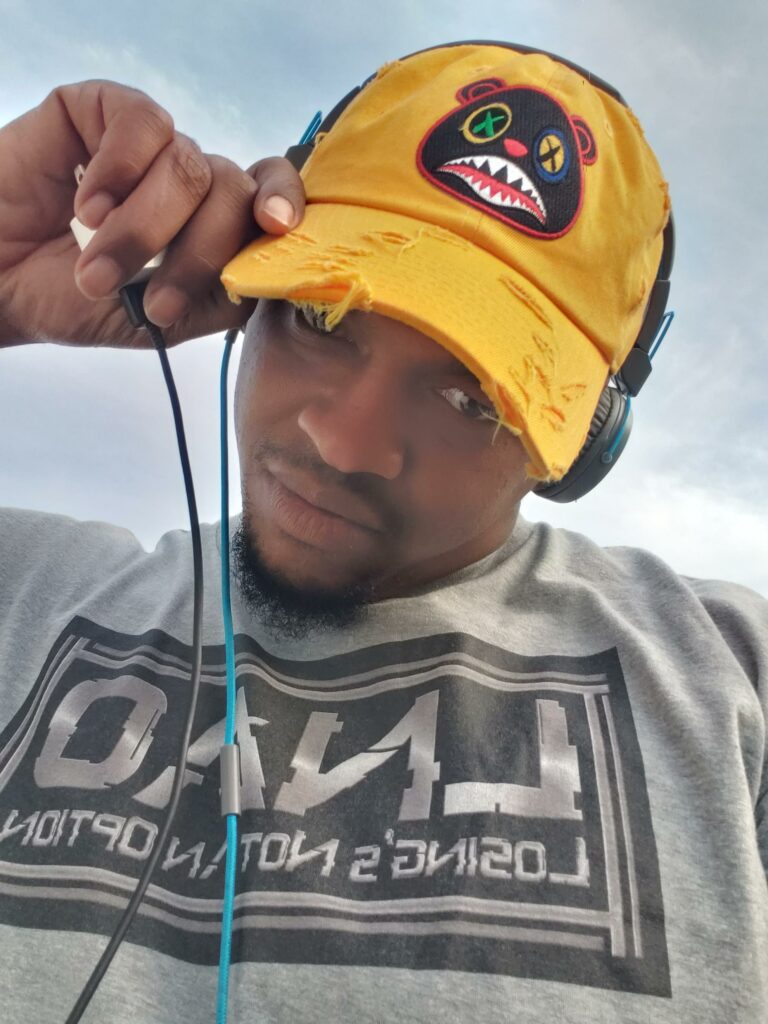 How would you want people to describe your latest project in a tweet?
"The future is now!!"

"How can I rest streaming now!!"

"Uknomewel LilKev Loksmif resets the bar!!"
Do you plan your music releases, or do you just finish a song and release it?
I plan them
What can we expect from you within the next 6 months? Any releases planned? Future gigs?
Yeah, I'm live in Atlanta 10/23...

For the Historical Black College University Tour

And I'm releasing a number of singles leading to my next album releasing next year
Are you planning any videos for your music? Are there any videos we need to know about!
Yes, a number of vids will be released over the course of the next 12 months...

And if you haven't, check my complete YouTube catalog...

Vids to experience are Magik, Neon Diamonds, and Trench Baby
Are there any collaborations past or future that you are excited about, producers, artists, instrumentalists or songwriters?
Yes of course...

'Breathe' ft Constantine and Kxng Crooked

'Angels Call' Trae4lyfe ft Uknomewel

'Sun Up' Three Bixty x Uknomewel Unreleased

'Blue Hunnids' VaultMoney Turk x Uknomewel

And 'Get Paid' Drakkred ft Uknomewel

I'm open for ft hit me lets get it!!

I'm working with a couple of artists and songwriters on some fire tracks although I can't say who just yet...
What inspires your creative process?
Life!!!

And my love for creating, so many situations and harsh circumstances...
What are your top three favorite albums of all time? Why those albums?
Me Against The World - 2pac

Trap or Die - Jeezy

This sh*t's hard!

Ummm...War Report CNN!
Who makes up your existing creative team?i.e. photographers, video directors, social media managers, paid media specialists, stylists, hair, and makeup…Name someone who you think deserves a special shout out?
???? Photographer Kimberly Richardson, owner of Kreating Memories...

She's amazing! You should interview her...

Boss Nite co-owner of Will Of Writes Publishing

Audio/mixing engineer

Ricky Don...owner of PhotoMotion video editor

P Goode...owner of GoodefellazEnt

And the supporters worldwide!
And finally Locksmif, where can we find you on social media?
Instagram: @Loksmif

https://youtube.com/c/GreaterGoodUknomewel

https://www.facebook.com/Uknomewel7/