We caught up with Lord Jordvn to talk about his music. At Indiy we champion musicians.
Let's get to it...
What do you enjoy most about being an independent musician?
Making music that I want to make.

Although I have never been signed before, I hear that the label plays a huge role in the type of music that you make...

And what you're allowed and not allowed to put out.

I enjoy being able to experiment with production and ideas as I please.
If we were to peek over your shoulder, what does your studio look like? What gear do you typically use?
I used to go to a studio known as Primophonix in Honolulu before I moved back to my home city of Killeen, TX.

To this day I still get my music engineered over there.

Currently, I am making my own production on FL studio, and recording on Logic.

I personally record at an artist's home known as Hakeem Paragon.

I don't know all of the equipment he uses, unfortunately...

But I do know that he has some great hardware that really helps with the sound.

A warm compressor, a pre-amp, and a huge midi keyboard are the primary items I'm using in his studio pretty much every time I'm over there.
Do you enjoy recording and production, or do you like performing live and promotion?
I would say live shows are where I shine the most.

People usually come up to me after a show and tell me about how energetic my vibe is...

That's really a rewarding feeling!

Production would definitely be a close 2nd though!

Making something out of nothing is probably one of the most exhilarating feelings one can have.

Especially when you get the final product back, and realize that the song could never have been made if it weren't for the hard work, and effort, you put in!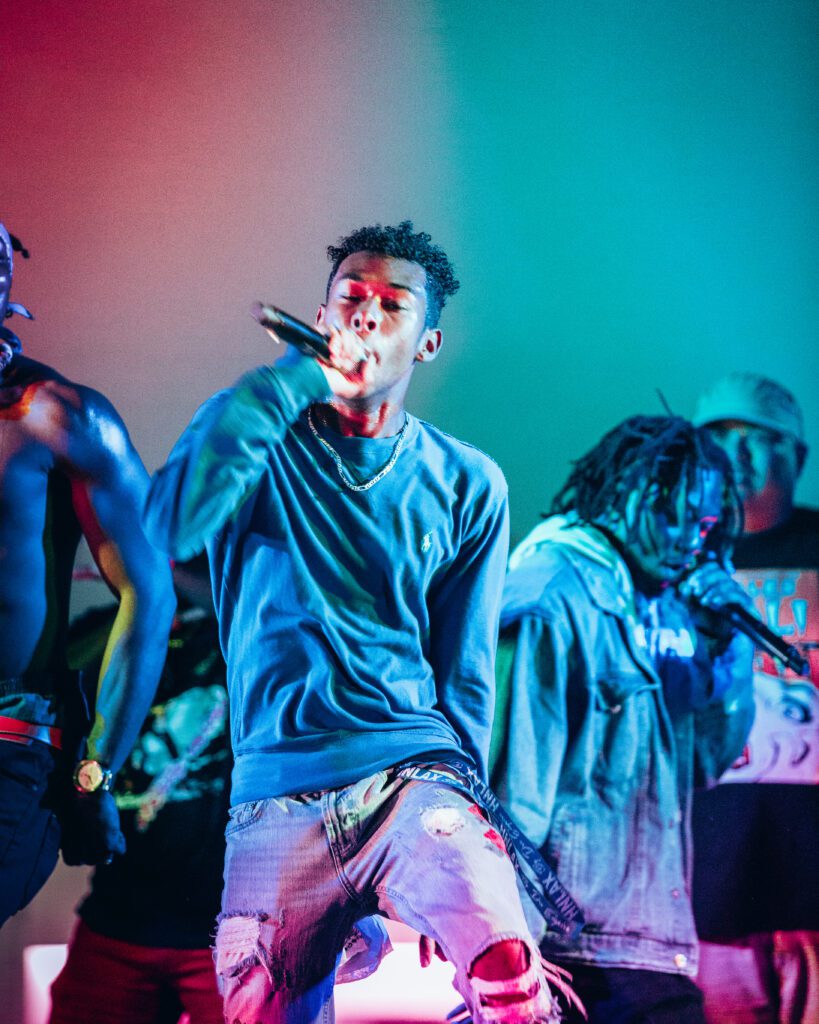 How would you want people to describe your latest project in a tweet?
"Lord Jordvn really gave us his personality."

"Everything about him in one album!!!"
Do you plan your music releases, or do you just finish a song and release it?
I am a planner!

I drop tracks when I feel like it, but there's always something that I thought about before it was released.

"How am I going to drop my content?" is key!
What can we expect from you within the next 6 months? Any releases planned? Future gigs?
I have been getting more popular around the state of Texas due to the current gigs I have been lucky enough to perform at.

I would probably say expect nothing but new things from me this year...

New sounds, new shows, and new ideas!
Are you planning any videos for your music? Are there any videos we need to know about!?
I kind of don't want to give away too much of the sauce...

Just follow the journey and I promise that you won't be disappointed!
Are there any collaborations, past or future, that you are excited about?
I am pretty open to collaborations!

I do all kinds of collaborations with artists from across America.

Artists like Astreaux Guillotine from Hawaii, Ro from Hawaii, my Brother Chris Wvters, who is from the same group as me...Wavy Souls.

I'm just excited to collab in general!

Feel free to contact me on Instagram if you're looking to collab as well!... @Lord_Jordvn.

I would say I'm moderately priced for an independent artist.
What inspires your creative process?
Sounds...Literally any sound that gives me a feeling!

It can be a day-to-day sound.

It can even just be someone playing something off of YouTube!

Literally anything can do it!
What are your top three favorite albums of all time & why?
Kendrick Lamar's 'Good kid, m.A.A.d city'
Tyler the Creator's 'Flower Boy'
And Mac Miller's 'Watching Movies with the Sound Off'.

These are the albums that I think really helped shape my desire to make music!

Kendrick and Mac's albums are both albums I listened to consistently for almost a year when my car only played CD's. The aux port was broken!

And as for Tyler's 'Flower Boy'...

It truly showed how much Tyler had evolved as a creator!

I have always been a fan, but that album really took it over the edge for me, sonically speaking.
Who makes up your existing creative team?
i.e. photographers, video directors, social media managers, paid media specialists, stylists, hair, and makeup…Name someone who you think deserves a special shout-out?
I usually do all of that, or I'll hire someone for the time being to help with certain things such as photos.

As much as I want to have a consistent team...

I just haven't found the people who are willing to be a part of the team for things other then making music.
Where can we find you on social media?
You can find me on Facebook at Lord Jordvn.
IG @Lord_Jordvn.
And YouTube Wavy Soul Official.

Please feel free to subscribe and follow.

I do follow back people who communicate with me.

Also please check out our website wavysouls.com