We caught up with MellyQueen to talk about her music. At Indiy we champion musicians.
Let's get to it...
What do you enjoy most about being an independent musician?
I love the fact that I am in control of my music.

I have full control over my creative ideas.

Plus I can work with whomever I choose to, without a label telling me what to do!
If we were to peek over your shoulder, what does your studio look like? What gear do you typically use?
I use many different studios, producers, and engineers.

I am not sure about the equipment as that is not my forte.
Do you enjoy recording and production, or do you like performing live and promotion?
I love it all!

I simply love the creation process...

Taking something from nothing to full production is amazing to me!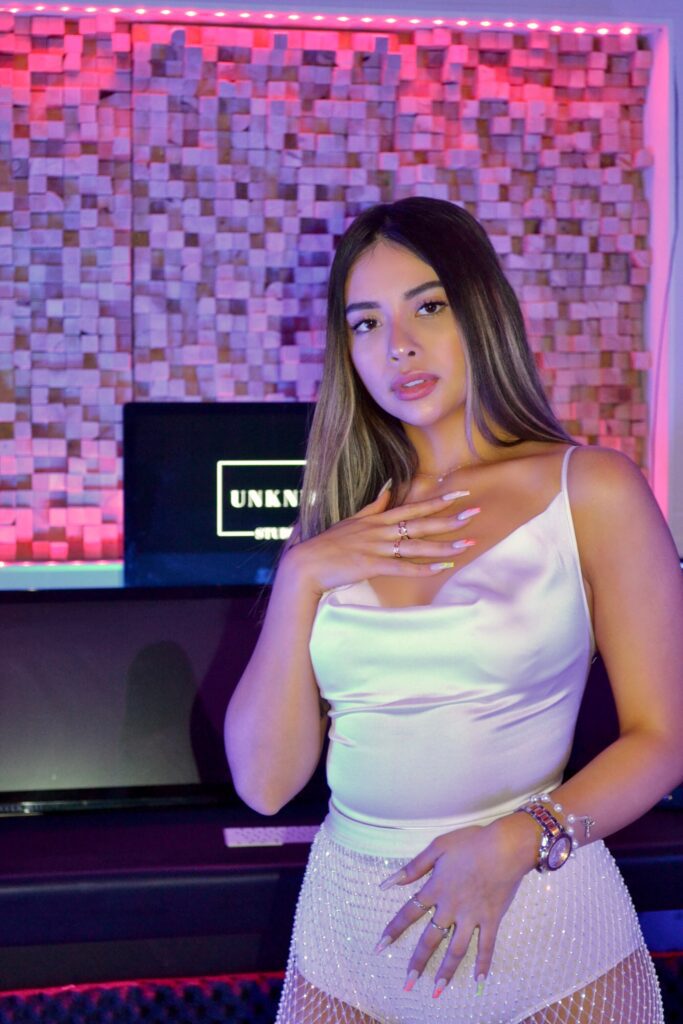 How would you want people to describe your latest project in a tweet?
My latest project 'Dime', is a Reggaeton Pop track that has already been played on SXM's Caliente...

And it has surpassed over 25k Spotify streams in under 2 weeks!

It is the perfect blend of reggaeton with hints of house music.

Be sure to check it out!
Do you plan your music releases, or do you just finish a song and release it?
I plan my releases in advance.
What can we expect from you within the next 6 months? Any releases planned? Future gigs?
I have my EP coming out within the next couple of months...

And if we are able to travel and have shows open up, I will for sure be doing gigs around North America, Canada, and Central and South America.
Are you planning any videos for your music? Are there any videos we need to know about!?
Yes! I have just completed my video for 'Dime'.

It was released on February 28th, 2021...

Which is also my 1 year anniversary as MellyQueen!
Are there any collaborations, past or future, that you are excited about?
I have many collaborations lined up...

But I cannot speak on them just yet!
What inspires your creative process?
My life, my friends, and my family.

Personal experiences also help to inspire my writing...

and I also get a lot of inspiration from my favorite artists.
Who makes up your existing creative team?
i.e. photographers, video directors, social media managers, paid media specialists, stylists, hair, and makeup…Name someone who you think deserves a special shout-out?
I do a ton of work on my own!

From social media to interviews on my show #SALVISSUPPORTINGSALVIS, where I showcase up-and-coming Salvadoran talent...

As well I do interviews on a show called The Migo Experience where I interview up-and-coming talent.

My manager, John Alay, is one of the hardest working people I know...

And he deserves a huge shoutout, as he facilitates so many things I don't even know where to start!
Where can we find you on social media?
MellyQueen on Facebook
MellyQueenMusic on Youtube
And @MellyQueenmusic on IG