We caught up with Obehi Gold 1 to talk about her music. At Indiy we champion musicians.
Let's get to it...
What do you enjoy most about being an independent musician?
Is Me being able to make songs...as much as I want!
If we were to peek over your shoulder, what does your studio look like?
I think as a beginner it feels okay!
Do you enjoy recording and production, or do you like performing live and promotion?
I enjoy recording and production.

And I would like to try life performance and promotion in the future.
How would you want people to describe your latest project in a tweet?
I think my latest project will be late! and so many songs!

I do gospel so...
What makes a good song in your opinion?
For you to be able to speak to people's hearts through your music.
How do you know that you want to work with another artist, or a group, or a band?
I love trying new things!

And I love pushing myself!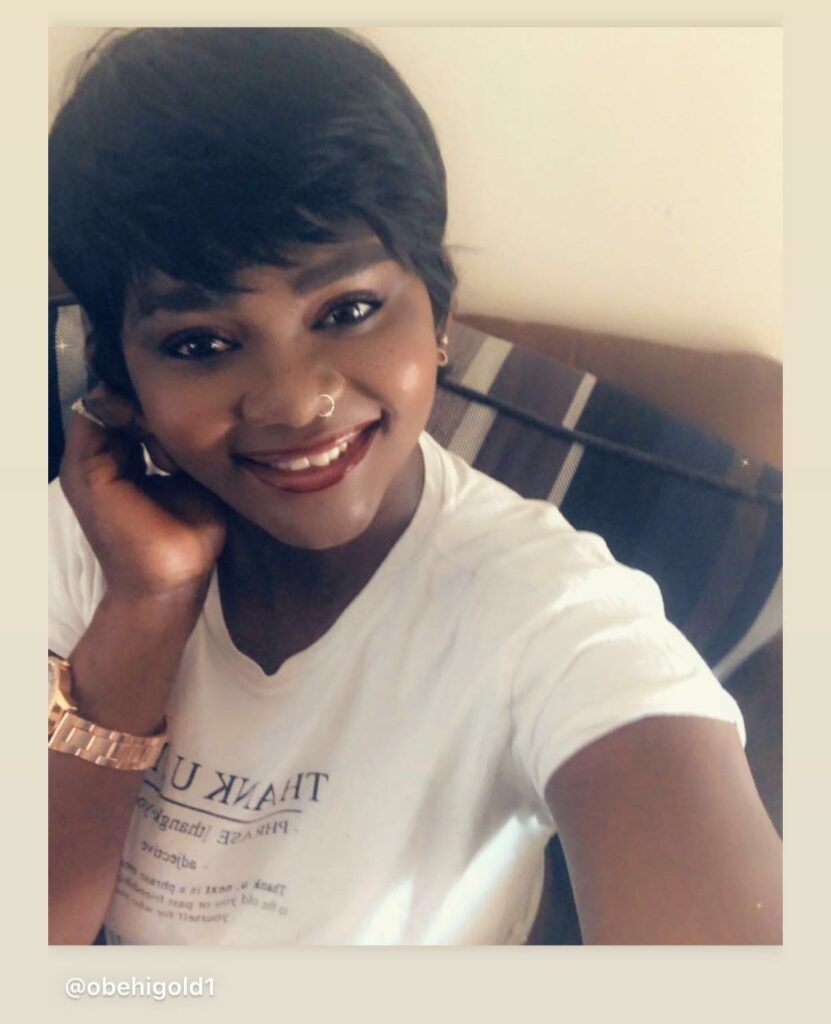 Do you plan your music releases, or do you just finish a song and release it?
At the moment I plan the music myself.

But it won't be bad letting deliberate, or the producer process it...

At least I get to know more and learn more!
What can we expect from you within the next 6 months? Any releases planned? Future gigs?
I think you should be expecting more because I love singing!

It makes me happy and is Sesame Street!

In six months time I am releasing an album...

Which means you will be expecting lots of lovely vibes.
Are you planning any videos for your music? Are there any videos we need to know about!?
Yes I am planning to release videos before the end of the year.

Or early next year...
Are there any collaborations, past or future, that you are excited about?
At the moment I'm working with some assistant in Nigeria!
What inspires your creative process?
Life experience and things that are going on around me! Yeah!
What are your top three favorite albums of all time & why?
Well, it's not released yet!

I have the matter of the heart...

And if you think you know how to dance, Run to God, those are my favourites and God presents.
Who makes up your existing creative team?
i.e. photographers, video directors, social media managers, paid media specialists, stylists, hair, and makeup…Name someone who you think deserves a special shout-out?
My producer, Eeazi Bates, and me...Obehigold1!

My photographer is Mike, my cameraman is Philip.

And my makeup artist and hairstylist is Tp Golden styles.

Manager is Obehigold1 Ltd.
Where can we find you on social media?
Instagram is @Obehigold1.

Facebook is Theresa Peters.

And my YouTube is Obehigold1.