We caught up with Official C Mak to talk about his music. At Indiy we champion musicians.

Let's get to it…
OK! C Mak...What do you enjoy most about being an independent musician?
The creative freedom is non restrictive.

I have the option to choose how I want to structure my individual brand and image.

As you build your artistry, these are vital key components to your longevity in show business.
If we were to peek over your shoulder, what does your studio look like? What gear do you typically use?
If you were to take a peak...you can usually find me in the gym!

But right after...heading to a studi!

I usually hire for whatever reasonable rates I can find when it comes to recording.
Do you enjoy recording and production, or do you like performing live and promotion?
I love performing live, and promising my local fans it will be a good show they can't miss...

There's nothing like it! Stepping out on the venue knowing it's going to be your night...one of the best feelings ever!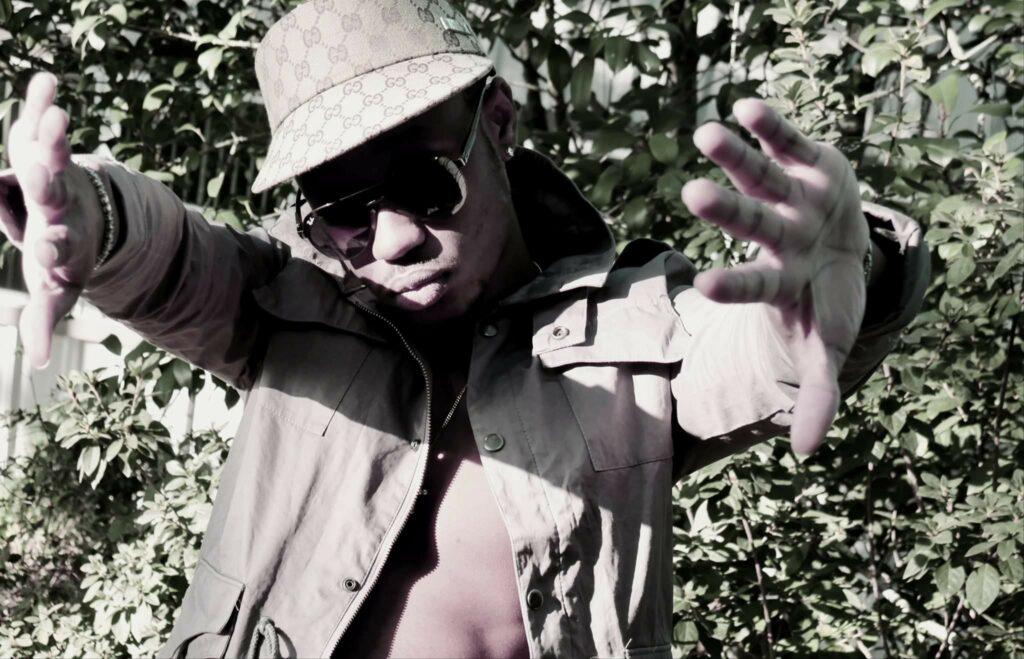 What was your latest project that you worked on?
It was an EP!

The genre was rap and hip-hop, mostly story telling of how I got started and where I am, and what's to come.
Do you plan your music releases, or do you just finish a song and release it?
I've changed my format since High School, so yes!

I plan them better now!
What can we expect from you within the next 6 months? Any releases planned? Future gigs?
I performed at the LoudFest Saloon in Katy TX last year so I will most likely be there to perform again this December!
Are you planning any videos for your music? Are there any videos we need to know about!?
No videos this far but once this corona stuff dies down I'll definitely be trying to make a few plays .
Are there any collaborations, past or future, that you are excited about?
There's a few collabs with my cousin "Killron" From the 504 that I will be releasing that will have the streets buzzing!

Be on the lookout for him being the next BIG artist to pop off over there into mainstream America!
What inspires your creative process?
Everything really from my experiences, to other people!

Conversations with other veteran artists who have been in the Game.

My strong background being from New Orleans and also being a Texan since 05' and the blend of the Two.

They're both culturally historical and have so many traditions.

These 2 states both affect the culture of all the States so much!
What are your top five favorite albums of all time and why those albums?
Khalifa - Wiz Khalifa
One of my favorite records man! From start to finish...he pretty much predicted what he was going to do in his earlier tapes, a pioneer besides Soulja when it comes to Twitter and social media promotion when connecting to fans and getting to a larger audience.
And he's aligned himself with some greats like Snoop, B–Real, and Charlie Wilson.

Heavenly Places - Marcus Rodgers
Best gospel artist I've ever heard in my lifetime!
I grew up in the church, so I've heard and seen a lot but none like this man.
The Production is so solid on this record and the features are smooth to go along with it...definitely a must listen!

Can't Stop Won't Stop - The Maine
I'm such a huge movie buff so when I stumbled across this band I found it was different from any other soft or pop-rock I've heard.
Their song structure is golden throughout this record, and they are pretty versatile with making their songs sound pretty R&B based.
Who makes up your existing creative team?
i.e. photographers, video directors, social media managers, paid media specialists, stylists, hair, and makeup…Name someone who you think deserves a special shout-out?
I write, create, and operate all of my own stuff!

Like I mentioned before...ownership is vital!

And when the time comes to have a team, there won't be many changes, just more operations paid to my likeness.
And finally C Mak where can we find you on social media?
FB: Mr. Picciano
Instagram: @officialcmak
YouTube: C Mak