We caught up with Porsha to talk about her music. At Indiy we champion musicians.
What do you enjoy most about being an independent musician?
Connecting people through music. Watching a room come together and embrace one another without having to speak to one another to know they're having a good time. Watching people feel appreciated through music is what makes it such an incredible life style.
If we were to peek over your shoulder, what does your studio look like? What gear do you typically use?
My studio is a humble little bedroom with my amp, electric guitar, acoustic guitar and ukulele with my microphone to plug in with. At this moment in time I'm saving all the money I've made from my job to be able to hire a professional studio with professional producers. The university I'm attending has all that at my access (JMC Academy) but I've been excited to start producing my own music since I was 8.
I love doing live performances! In high school I was in talent shows, choirs...

I volunteered for live events, such as Ronald McDonald's House, musical theatre plays and school open day concerts. Besides school, I've done gigging at one restaurant up in the blue mountains once every month. I enjoy every aspect of musical events and productions, making music is my passion.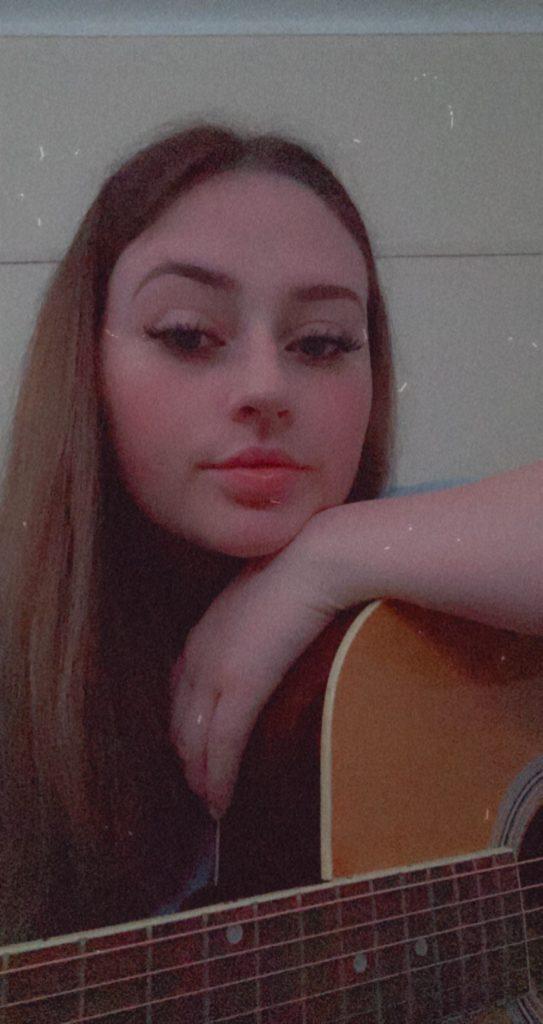 "I finally feel like someone understands."
Do you plan your music releases, or do you just finish a song and release it?
I like to make sure my songs are up to my standards of writing before I even think about releasing a song. I want to make sure if I'm releasing a song that everyone can have their own meaning and if I'm releasing an album it's all up to my standards before releasing all at once.
What can we expect from you within the next 6 months? Any releases planned? Future gigs?
I'll be attending JMC academy for contemporary music and performance, hopefully there with their studios and producers I can release my music as soon as possible. I've emailed and called a few pubs, clubs and bars for gigging hires and will be hopefully gigging and touring for as long as possible.
Are you planning any videos for your music? Are there any videos we need to know about!?
I have many video ideas for the album I've been working on, "where did you leave it?", about the past and present of my life, but I want it to be abstract so listeners can connect their experiences to the song and videos. The only definite idea I have for my music videos is to be wearing a full covered face mask so no one can keep their aim on me but can shift it to themselves.
Are there any collaborations, past or future, that you are excited about, producers, artists, instrumentalists, or songwriters?
I'm excited to be able to work in this industry and with people who have the same passions as me. In general, I'd be excited to work with whoever and whenever.
Which artists inspire your creative process?
Reflecting on my life and how I felt during hard times, good times or relatively ok times helps me to push my boundaries and expose myself to my audience through vulnerability. I want to be seen and heard and I want people to feel seen and heard.
What are your top three favourite albums of all time? Why those albums?
What do you think about the car? - Declan Mckenna.
The music videos and songs have incredible innuendos that capture exactly what he is saying through his music and in my own experiences, I have a personal level of connection to the majority of the songs within that album.
Partners - IronTom.
The honesty of the album is so incredible, it doesn't have complex metaphors it gets right to the point and tells the listener how they feel in a certain situation. It maybe even leaves me wondering if I'm feeling like that too.
Vessel - Twenty One pilots.
A more serious album for me. When I was going through tough times certain songs helped me change my mind about doing anything irrational. It helped me to feel like someone understood and they had a bright future ahead of themselves. Without them and this album, I'm not sure if I'd be here right now.
I do everything myself. I'm saving my money from my job to be able to afford all the things I need to put myself out there. But for now its just me 🙂
Instagram: Porsha.Hobson
Facebook: Porsha.Hobson