We caught up with Quincy Haze to talk about his music. At Indiy we champion musicians.
Let's get to it...
What do you enjoy most about being an independent musician?
I love having my own freedom I guess!

I do what I want musically, when I want!
If we were to peek over your shoulder, what does your studio look like? What gear do you typically use?
It is a studio that I built myself in my spare bedroom.

I put a desk near a closet and actually cut out a square in the door and installed plexiglass.

Then I soundproofed the closet so that I have a semi-professional walk-in recording booth.

I use an old MacBook Pro, Logic Pro, Logitech thx desktop speakers, Sony headphones, Sennheiser headphones, Focusrite 2i2 interface, a cheap little irig 25 key midi keyboard...

And last but not least a blue bluebird microphone!

I never hire anybody, as I do the recording, mixing, and mastering all myself.
Do you enjoy recording and production, or do you like performing live and promotion?
I love the process of having an idea, making a beat, and recording lyrics to what I just created...it is a very satisfying feeling!

And I also love to perform although I haven't in a while.
How would you want people to describe your latest project in a tweet?
I would want them to describe it as "an authentic piece of art that you can tell comes from the heart"...

As it was my first rock song ever and it was about my current emotional situation.
Do you plan your music releases, or do you just finish a song and release it?
I do both honestly!

I've planned and released a big album, and I've dropped a quick song out of nowhere.
What can we expect from you within the next 6 months? Any releases planned? Future gigs?
A lot of music videos, and performances.

Those are my main focuses this year.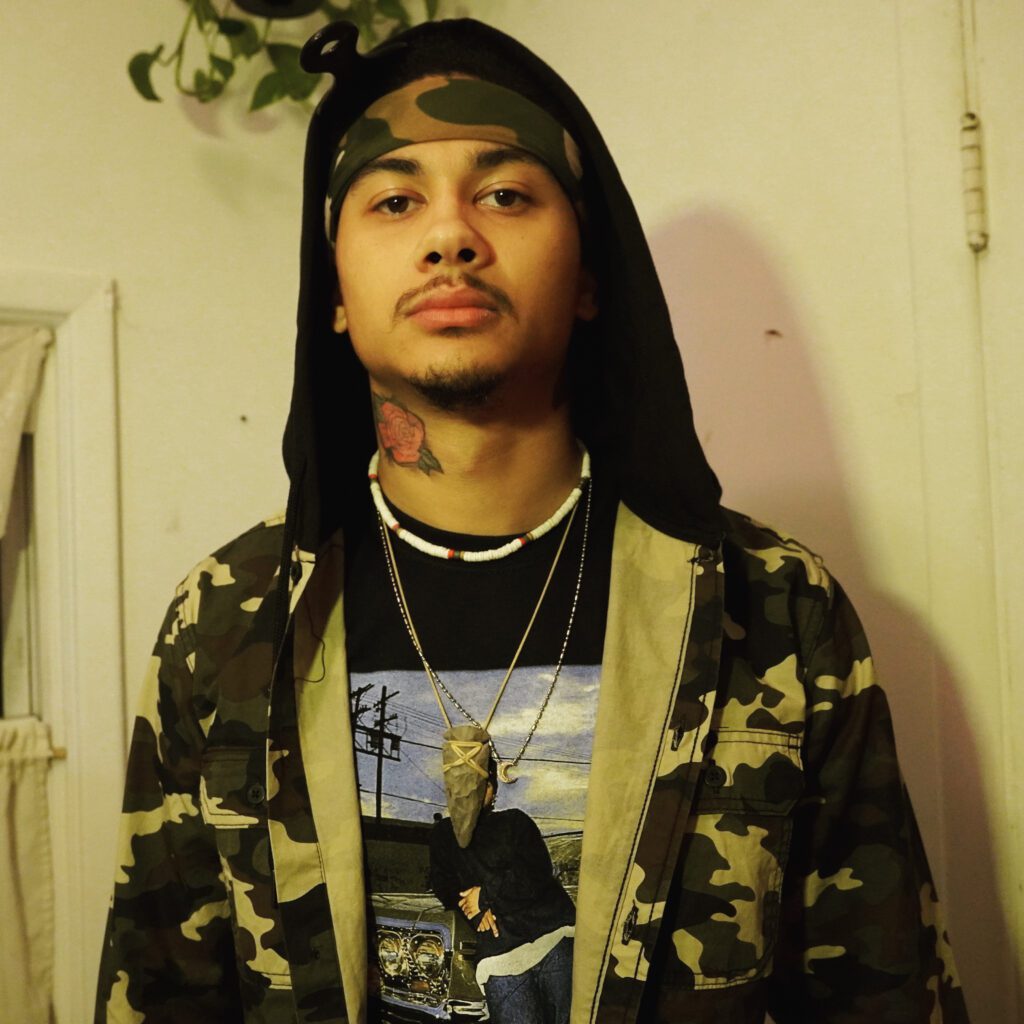 Are you planning any videos for your music? Are there any videos we need to know about!?
Yes! I have been shooting a lot of videos recently.

One video in particular that I love is on YouTube...
Are there any collaborations, past or future, that you are excited about?
Honestly I'm excited about all of the past collaborations that I have previously done.

I am aiming to pay for a feature from a bigger artist this year.
What inspires your creative process?
Honestly life itself...I feel every aspect of life inspires me in some way.

Mainly my emotions drive what I make.
What are your top three favorite albums of all time and why those albums?
I honestly don't have a favorite three albums!

And this is because I pick and choose from everything I hear and I appreciate so many artists and genres that this would be nearly impossible to answer!
Who makes up your existing creative team?
i.e. photographers, video directors, social media managers, paid media specialists, stylists, hair, and makeup…Name someone who you think deserves a special shout-out?
I would say mainly me, because I do pretty much all of the creative process from every angle by myself.

I only have my younger brother help me by holding the camera for video shoots.

I'll have a videographer shoot a video here and there, but if I could do that myself too...I would! lol!
Where can we find you on social media?
Facebook: Quincy Haze
Instagram: @quincyhaze_
Youtube: Quincy Haze
Linktree: linktr.ee/QuincyHaze