We caught up with Sep to talk about his music. At Indiy we champion musicians.
Let's get to it...
What do you enjoy most about being an independent musician?
Not being bound by image rules and music deadlines...

Or people trying to tell me what I should and shouldn't be creating!
If we were to peek over your shoulder, what does your studio look like? What gear do you typically use?
My studio looks like my bedroom 'cause that's where it is! lol!

I usually have an amp, a computer, an Akai keyboard...

And of course, my mic!

I used to pay engineers but now I do it myself.
Do you enjoy recording and production, or do you like performing live and promotion?
Recording and production is my go-to!

Especially when I get into that creative zone, where I know what I'm gonna create is gonna be great!

I just haven't had enough experience with performing to say it's my favorite...

But hopefully my city can put me on the map and change all that.
How would you want people to describe your latest project in a tweet?
"Well composed, and worth many listens."
Do you plan your music releases, or do you just finish a song and release it?
I usually finish a song and just release it when I feel like it's appropriate, in the moment...

But recently I've been stashing songs that keep to the message of my album.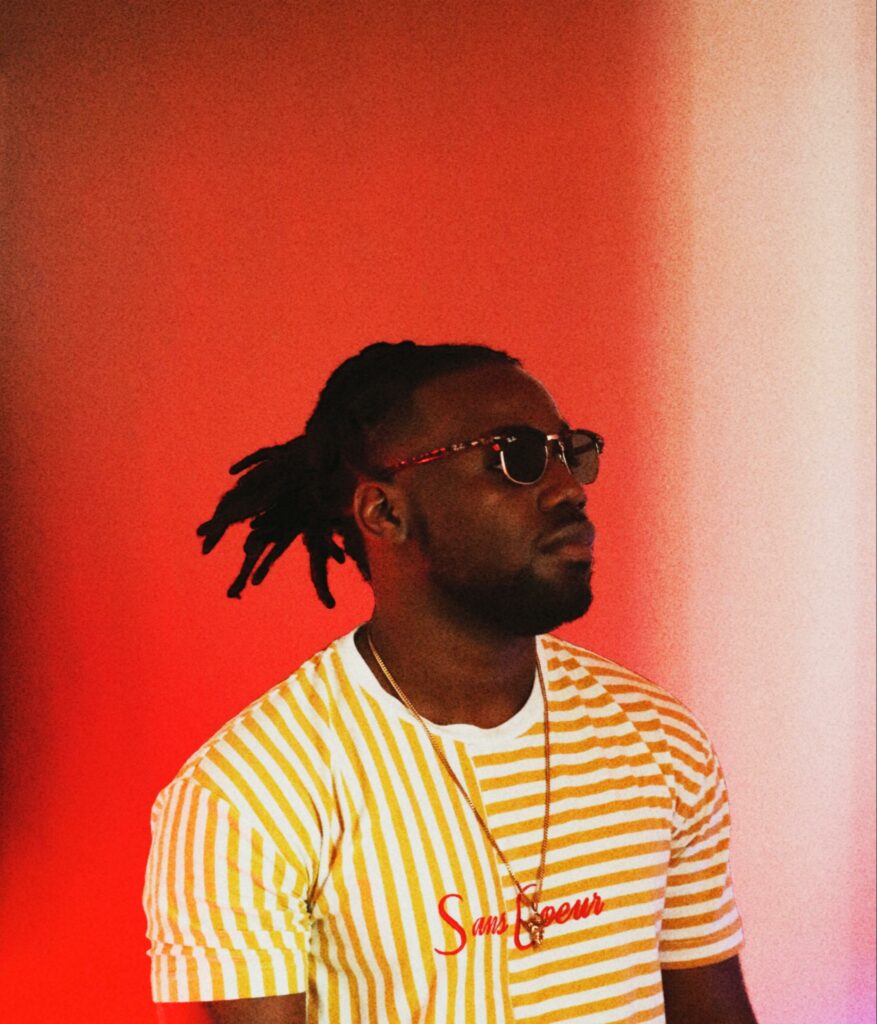 What can we expect from you within the next 6 months? Any releases planned? Future gigs?
My planned release...yes!

Within the next 6 months you can expect my project 'Better Now, Greater Tomorrow' to drop on all streaming platforms!
Are you planning any videos for your music? Are there any videos we need to know about!?
No videos right now unfortunately...

But an upcoming video for a single on R.A.W Entertainments group album.

So stay on the lookout!
Are there any collaborations, past or future, that you are excited about?
I'm really excited about linking with the two producers in my group...

Que and Tyler...and getting to work with them one on one.

Tyler's been the homie since high school, and we both just drifted to music, which is dope!

And recently he's been on the producer grind and it's like nothing you've heard before!

Que is stationed in NC and his drums are disgusting!

It's good to hear sounds like that 'cause it's like hearing the underground before everyone realizes it's the new underground!
Which artists inspire your creative process?
The greats!

And my current situation really.

To know that cats like Cole, JID, and Kendrick were able to make it out by being authentic and true to the art and music gives me hope!

And it also gives me that drive to stay true to those same things, in my own way, and make it out as well...
What are your top three favorite albums of all time & why?
good kid, m.A.A.d city
Trilogy
And So Far Gone

All those...I can listen to on repeat all day!
Who makes up your existing creative team?
i.e. photographers, video directors, social media managers, paid media specialists, stylists, hair, and makeup…Name someone who you think deserves a special shout-out?
Currently I have creative directors, photographers, managers, graphic designers and my loc specialist.

Shout out to Marquaise! R.A.W ENTERTAINMENT!
Where can we find you on social media?
You can find me on YouTube 'Sep+' and on SoundCloud.com/sep-raps.