We caught up with SirZeez to talk about his music. At Indiy we champion musicians.
Let's get to it…
What do you enjoy most about being an independent musician?
Making music on my own time and out of the love of the craft.
If we were to peek over your shoulder, what does your studio look like? What gear do you typically use?
My studio is a home studio setup…

Focusrite interface, shure mic, kali speakers…

High quality equipment to get as much of that acoustic studio sound as possible!
Do you enjoy recording and production, or do you like performing live and promotion?
I enjoy recording, production and performing live…

Performing live is my favorite thing to do!

The moment I step out on stage, I forget the world, and just bring the vibe.

My least favorite is promotion!
How would you want people to describe your latest project in a tweet?
I would like my EP to be described as a vibe.

I built the project to just sound good to the ears and flow.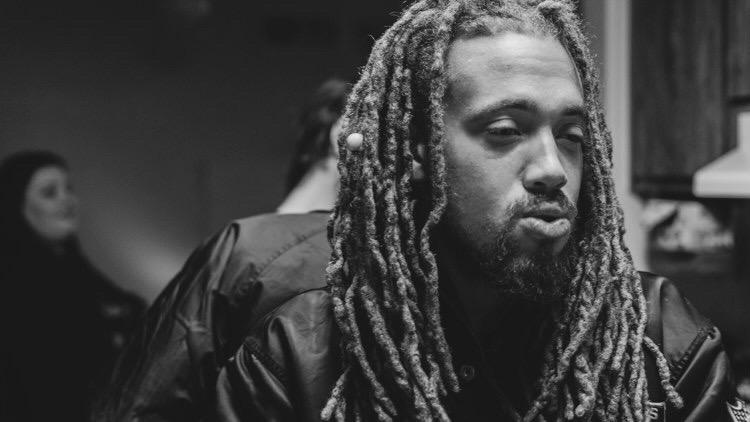 Do you plan your music releases, or do you just finish a song and release it?
I only plan my releases as far as…if they are to be released on a Tuesday, Wednesday or Thursday…

The dates I pick are based on when my last song dropped…

And when my next one does.

I try to keep it evenly spread out.
What can we expect from you within the next 6 months? Any releases planned? Future gigs?
In the next 6 months I plan on just recording more music, building the catalog and releasing several singles.
Are you planning any videos for your music? Are there any videos we need to know about!?
No upcoming music videos at the moment, with covid going on!

But my last music video to release "FrostBite" was an excellent video!

Shoutout to @ZooDeVille!
Are there any collaborations, past or future, that you are excited about?
My favorite artist that I've gotten to collab with, and will collab with more in the future, is Royal Rosss.

And I'm excited to work with Russian producer Dange Beats.
What inspires your creative process?
Anything!

A trip, a story, a picture, a song, a word!

But mainly, it all boils down to the instrumental itself.
What are your top three favorite albums of all time?
Royal Rosss – Fashionably Late
Dizzy Wright – The Growing Process
Russ – Zoo
Who makes up your existing creative team?
i.e. photographers, video directors, social media managers, paid media specialists, stylists, hair, and makeup…Name someone who you think deserves a special shout-out?
As far as a creative team…I only have a photographer at the moment.

Shoutout Tj a.k.a Ice Cold.
Where can we find you on social media?
Facebook.com/Sirzeezraps
Instagram: @SirZeez
YouTube.com/Sirzeez