We caught up with Tha MESSAGE to talk about his music. At Indiy we champion musicians.
Let's get to it...
What do you enjoy most about being an independent musician?
I enjoy the freedom and control...I was once on a label and hated it!

I had little creative freedom or choice.

It might as well have been a regular job.

Now that I'm 100% indie, I control my entire career.

It may be all on me now, but I enjoy that challenge.

And I take great pride in my accomplishments.
If we were to peek over your shoulder, what does your studio look like? What gear do you typically use?
Honestly, it doesn't look like much...

Just a laptop, an interface, and a condenser mic with a pop filter in a makeshift booth.

But it's because you really don't need much.

I've produced beats, and recorded music on my iPhone as well!

In today's age especially, I think it's a status symbol for an indie to have a huge luxury studio.

But to me, it's overkill!

I'd love a full dojo, but my little side office is what's building the dream, so I appreciate it.

The 21st century has changed a lot for musicians in terms of the tools available.

I do all of my own recordings, but I do have an engineer to give my music that professional polish I can't achieve at home.

Some details like that are still very important to your craft.
Do you enjoy recording and production, or do you like performing live and promotion?
I really enjoy the songwriting and recording process. I think those are my favorite.

I'm somewhat introverted, so it takes a lot of energy hyping my confidence up when I'm doing live shows.

So for me I'm still finding myself there...

But I can go into a booth and just create!

To me it's a magical feeling!

But that's not to say performing live isn't fun, it can be a down right rush, and it feels amazing to connect with fans in public.

But it's also where an artist has to learn to grow a tough and thick skin.

Not everyone is going to like you!

And it can be a long, hard grind to build that engagement with people.

It's definitely worth it though!
How would you want people to describe your latest project in a tweet?
"A trip into the darkness of the human psyche."

"The real emotions and thoughts we all bury deep inside of us."

We're forced by society to be happy when we aren't, or to smile when we are dying inside.

All in the name of the "greater good".

I renounce that idea!

And instead speak from the perspective of my true self.

My music is for people who resonate with that.
Do you plan your music releases, or do you just finish a song and release it?
When I was younger, I definitely had a fly by night approach to music.

As soon as a song was done and I had mastered it I would release it, but it never really equaled good results...

I was just impatient!

Now, I try to plan a release schedule of singles that will coincide with the promotion of albums.

It's important to have a good plan in place to start building interest in your brand.

But it's also a budget thing!

My music is being sold, so I have to have legalities taken care of to ensure business is being done properly.

And it takes time and money, so things must be thought out for release so I can hit certain goals.

It's been a good thing though! I get better engagement and fans appreciate new releases more.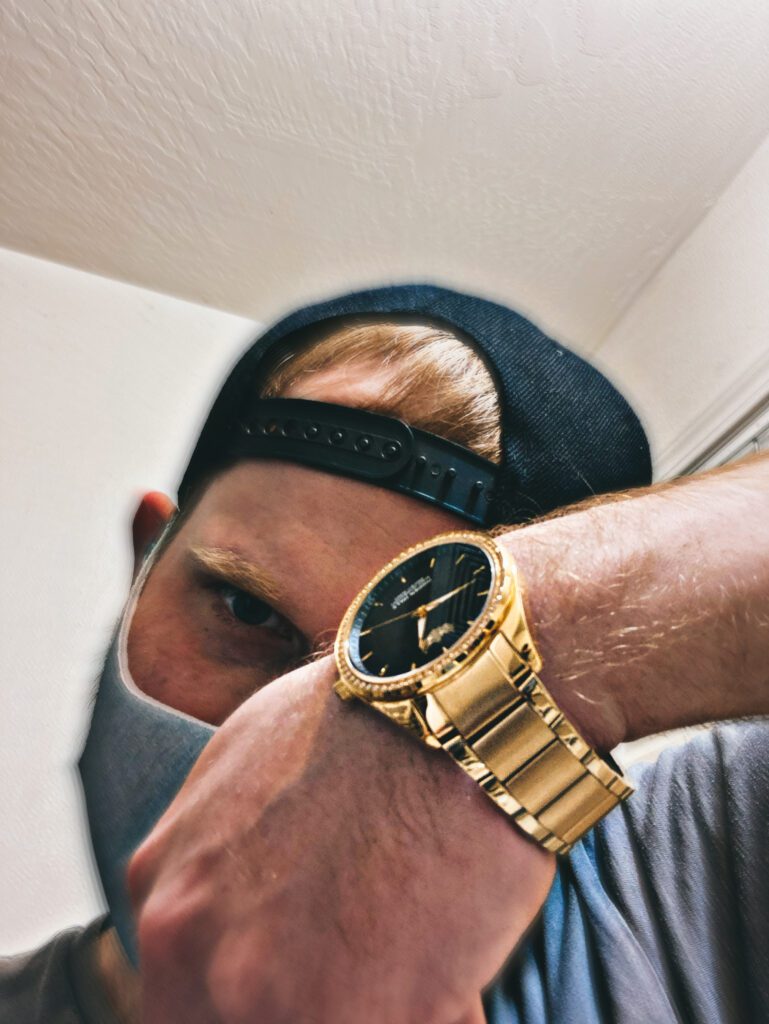 What can we expect from you within the next 6 months? Any releases planned? Future gigs?
I'm currently working on my first self released EP.

That's the project I'm working on releasing within that time frame...

But if I happen to hit my deadline early, I'll start announcing projects from a new group I've been forming recently.

I actually have a lot of material coming in the future!
Are you planning any videos for your music? Are there any videos we need to know about!?
Yes! I've got two new videos out now actually.

And I plan to do a video for almost every new song moving forward...

But the one I'm most proud of as right now, is the video to my new song 'Creepin'...
Are there any collaborations, past or future, that you are excited about?
I really enjoyed the first collab I had done back in 2020.

It was a track with Kxng Crooked.

I thought it was dope to grace the track with such a veteran artist in the industry.

And right now I'm excited for some new collabs I have coming with an artist from Mexico...He goes by Bendevis805.

Guy has a lot of talent!
What inspires your creative process?
My pain.

Honestly my depression and unhappiness drives my song writing the most.

But the silver lining is that it's therapeutic to release it on the mic.
What are your top three favorite albums of all time and why those albums?
50 Cent - Get Rich or Die Tryin'
Eminem - The Slim Shady LP
And Linkin Park - Hybrid Theory

I picked those because they are the first albums to get me interested in music...I remember when each came out when I was a kid, and I bought all three!

I can still remember listening to them, and trying to write songs, and raps to them!

They are very dear to me in that respect.
Who makes up your existing creative team?
i.e. photographers, video directors, social media managers, paid media specialists, stylists, hair, and makeup…Name someone who you think deserves a special shout-out?
Well it's kind of a husband and wife team...

My wife helps me by running my software during recording, and she handles my photography, as well as shooting my videos.

I'm also working with an great producer out of Ireland...

Merchant Beats is my go to for all of my upcoming projects!

He's very talented, and really helps me get my message out there how I envisioned it.

Any artist in need should definitely look him up!
Where can we find you on social media?
I can be found on almost everything thanks to my distributor, but for a more personal touch check me out on Twitter or Instagram...I respond to all messages.

Instagram: @tha_message
Twitter: @ThaMessage704
And my YouTube channel is: Tha MESSAGE