We caught up with The New Black Diamonds to talk about their music. At Indiy we champion musicians.
Let's get to it...
What do you enjoy most about being an independent musician?
That we have the freedom to create and release music that sounds the way we want.
If we were to peek over your shoulder, what does your studio look like? What gear do you typically use?
We record at Loud Noise Studios which is an amazing place. Johannes that owns the studio is such a nice guy and great at what he does.
Do you enjoy recording and production, or do you like performing live and promotion?
I would say it's really fascinating to be in the studio and watch and hear a new song take shape. We also love performing live.
How would you want people to describe your latest project in a tweet?
Classic rock with a modern sound.
Do you plan your music releases, or do you just finish a song and release it?
They are carefully planned. 😀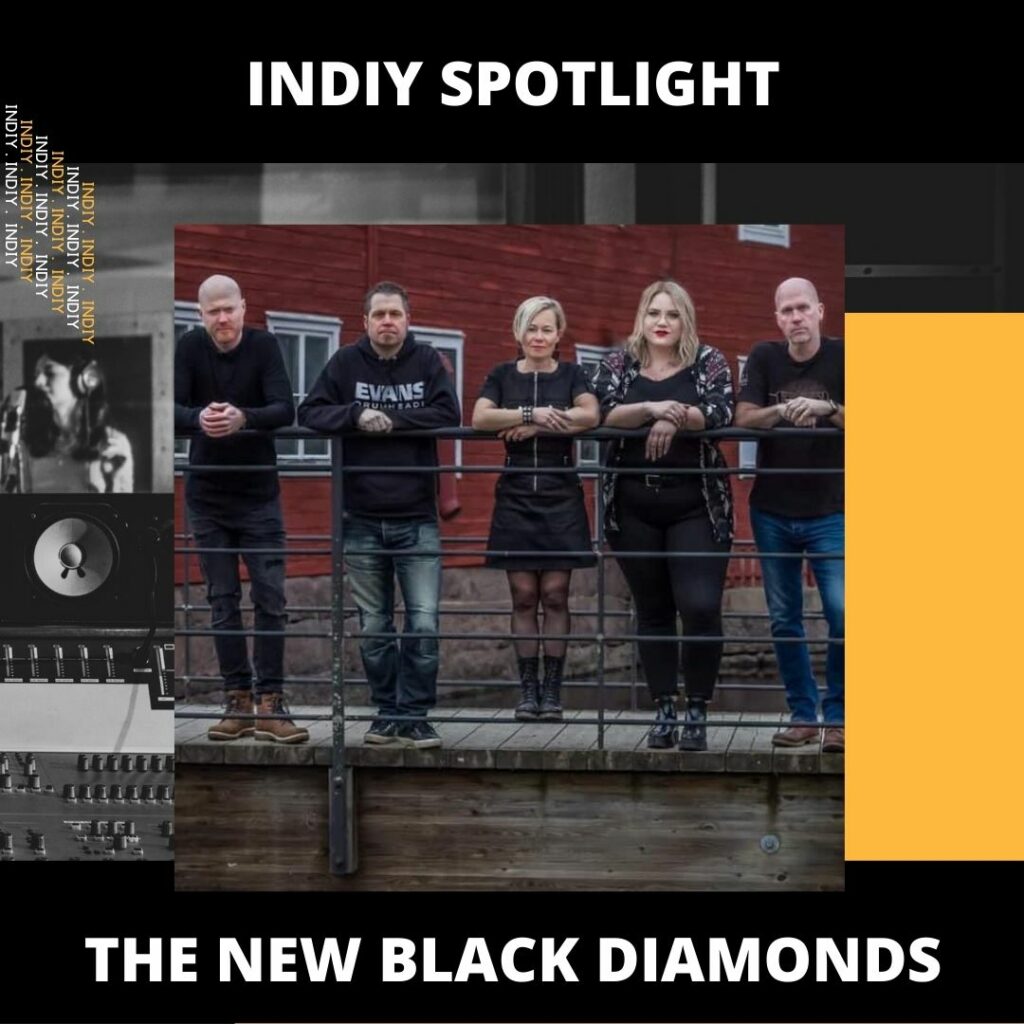 What can we expect from you within the next 6 months? Any releases planned? Future gigs?
We have a new single coming out in the beginning of September. And also a couple of gigs coming up.
Are you planning any videos for your music? Are there any videos we need to know about?
We've made a couple of shorter videos for some of our songs. For our next release we've done a cool artwork video and will probably do a lyric video as well.
Are there any collaborations past or future that you are excited about, producers, artists, instrumentalists or songwriters?
Well, we hope we'll continue to work with Johannes Häger.
What inspires your creative process?
It could be stuff that you experienced that needs to come out creatively. Or a great song that inspires you to write something yourself.
What are your top three favorite albums of all time? Why those albums?
Its hard to say only there. I listen to so much music and it also depends on which mood i'm in.
Steven Wilson-Hand Cannot Erase. Pain of Salvation-Panther. Queen-A Night At The Opera are three favourites. Amazing music that you could listen to a hundred times and still discover new details. (Johns favourites)
Who makes up your existing creative team? i.e. photographers, video directors, social media managers, paid media specialists, stylists, hair, and makeup…Name someone who you think deserves a special shout out?
We do most of that ourselves. But i think i have to mention Johannes Häger again and say thanks for making the recording and mix process such an incredible experience.
Where can we find you on social media?
https://www.facebook.com/Thenewblackdiamonds