We caught up with Trent Lee to talk about his music. At Indiy we champion musicians.
Let's get to it…
What do you enjoy most about being an independent musician?
Being free, connecting with the people and owning everything I've created.
If we were to peek over your shoulder, what does your studio look like? What gear do you typically use?
I have an engineer!

I go to my brother, LittleFaceTat…who I call my brother, just off the love and respect for the relationship that we've grown together.

My dream is to own an in-home studio!
Do you enjoy recording and production, or do you like performing live and promotion?
I like both!

But live performing brings a different energy out…

It's more of a musical exercise! On stage!
How would you want people to describe your latest project in a tweet?
#classic #kansascity #nice
Do you plan your music releases, or do you just finish a song and release it?
Yeah and no! lol!

Depending on how I'm feeling at the moment…

Sometimes I get excited and wanna release the same day!

But then there are times where I wanna wait and build that anticipation for the release!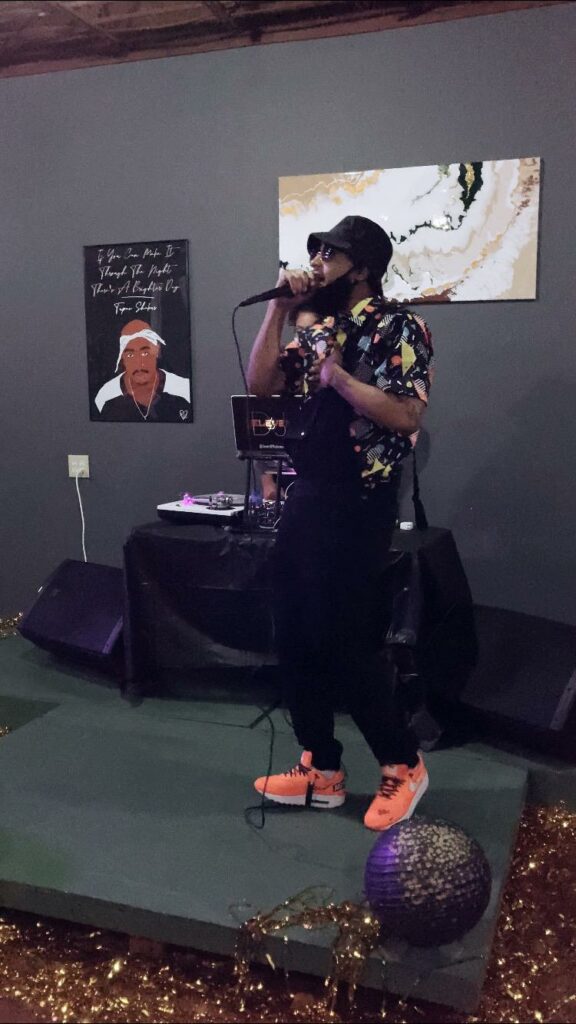 What can we expect from you within the next 6 months? Any releases planned? Future gigs?
I've been working on a single.

And then, I'm also working on my 2nd album which I'm excited about!
Are you planning any videos for your music? Are there any videos we need to know about!?
Most definitely!

I have a video out now…'Cold World' on my YouTube channel, YLITM Music…make sure you like and subscribe!
What inspires your creative process?
Life, family, friends…

I just continue to live and things just seem to find a way to inspire me, to keep going, and never settle!
What are your top favorite albums of all time and why those albums?
J. Cole – Born Sinner and KOD
And To Pimp A Butterfly and DAMN. – Kendrick Lamar!

I feel because of the time period that the album came out…
And the stories, I felt like it was narrating my life!

I connect to J. Cole and Kendrick Lamar's music the most!
Who makes up your existing creative team?
i.e. photographers, video directors, social media managers, paid media specialists, stylists, hair, and makeup…Name someone who you think deserves a special shout-out?
A special shout-out to my cousin Zion…

He's a photographer and a video director! He shot my 'Cold World' video!

And my right hand man Siraveli …

Graphic designer, producer, engineer and videographer!
Where can we find you on social media?
Facebook: Trent Lee YLITM
Instagram: @ylitmmusic_trentlee
And YouTube: YLITM Music