We caught up with Will Villain to talk about his music. At Indiy we champion musicians.
Let's get to it...
What do you enjoy most about being an independent musician?
Having the freedom to create when I want, how I want and being able to make what I want with who I want is super valuable to me as an artist.

It's something I want to hold on to for as long as possible!
If we were to peek over your shoulder, what does your studio look like? What gear do you typically use?
It changes constantly! lol!

Some days we are in a nice fully outfitted studio, others we are set up in my living room recording off my bed.

Luckily the guy I make music with, Trop Fusion, is an engineer by trade so that helps us out a lot.
Do you enjoy recording and production, or do you like performing live and promotion?
I enjoy all aspects of the the artistry, however I've grown to love recording and the productions more so this past year due to COVID.
How would you want people to describe your latest project in a tweet?
Well I am yet to have a release out for this year...

But our most recent release I would hope to have a fire emoji or something positive on social media.
Do you plan your music releases, or do you just finish a song and release it?
Starting to plan more and more just to keep the music organized and flowing smoothly.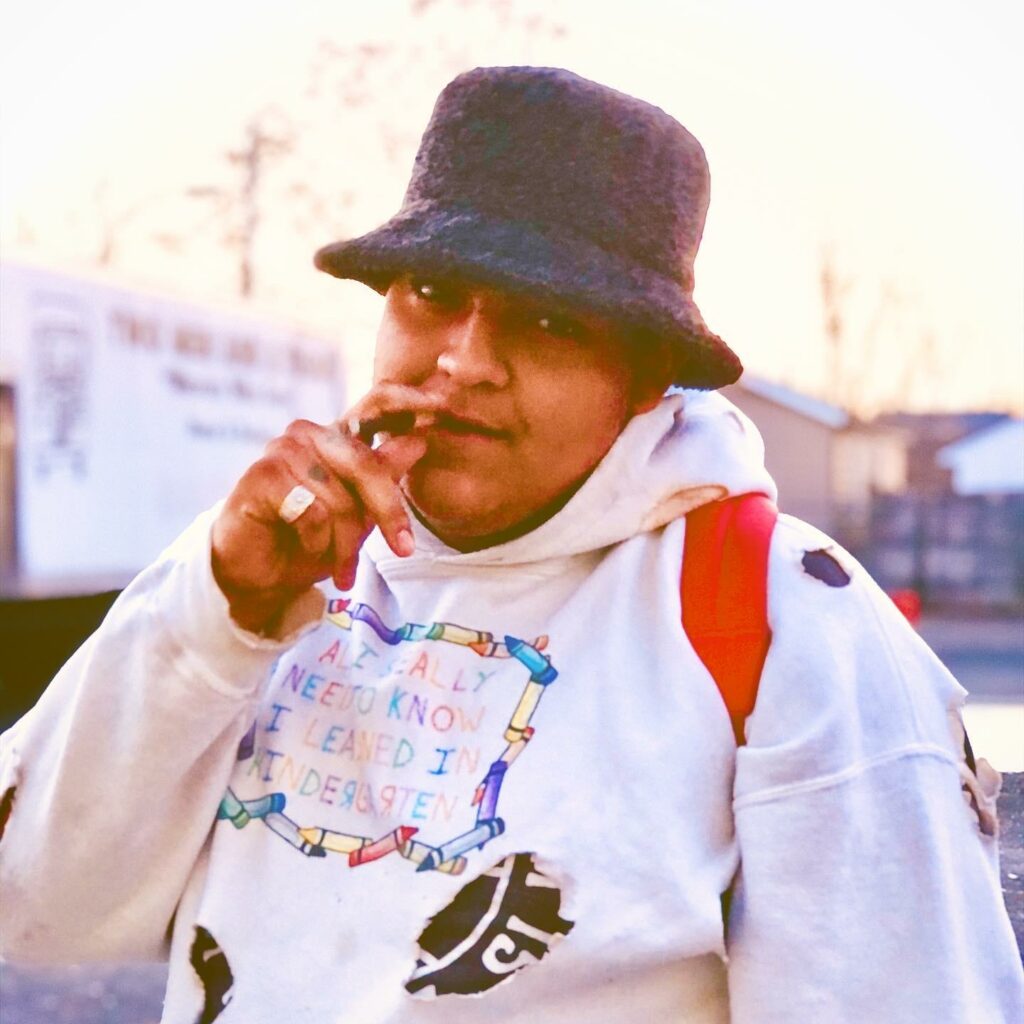 What can we expect from you within the next 6 months? Any releases planned? Future gigs?
Yes, I'm planning to release a 9 track album and perform more live shows this year as well.
Are you planning any videos for your music? Are there any videos we need to know about!?
Planning some yes!

But haven't t solidified anything yet in stone.
Are there any collaborations, past or future, that you are excited about?
Yes I have a collaborative EP with another artist from my state, GirlNxtDoor, which will hopefully be dropping the beginning of March.
What inspires your creative process?
Tons of things!...

The time of day, mood, people around me, television, movies...

Just about anything can be an inspiration!
What are your top three favorite albums of all time and why those albums?
Top 3 is tough for me!

I have to say, in no particular order...

Jay Z & Kanye - Watch The Throne
Travis Scott - Rodeo
And 2 Chainz - Based On A T.R.U. Story
Who makes up your existing creative team?
i.e. photographers, video directors, social media managers, paid media specialists, stylists, hair, and makeup…Name someone who you think deserves a special shout-out?
My photographer and videographer Aaron Porter aka Pz. Projects!
Where can we find you on social media?