We caught up with Yd Da King to talk about his music. At Indiy we champion musicians.
Let's get to it...
What do you enjoy most about being an independent musician?
I enjoy the freedom of being in control of my own music.
If we were to peek over your shoulder, what does your studio look like? What gear do you typically use?
I go to a hired studio owned by the engineer.
Do you enjoy recording and production, or do you like performing live and promotion?
I enjoy the recording and production of a song because I like the process of putting a song together and making sure it sounds good.

Honestly, I am a true entertainer! So my heart is on stage, live, in front of an audience!

And promotions!
How would you want people to describe your latest project in a tweet?
Something to watch out for...better be on alert!
Do you plan your music releases, or do you just finish a song and release it?
I like to plan my releases because I understand how important marketing and promotion is.

My recent track was released on Valentine's day because it's one for the ladies.
What can we expect from you within the next 6 months? Any releases planned? Future gigs?
I just released a track called 'Rough Wit It' on Feb 14th!...Valentine's day.

My next single called 'Money Man' should be released in the next week.
Are you planning any videos for your music? Are there any videos we need to know about!?
I plan to shoot a video for both my new singles 'Rough Wit It' and 'Money Man' next month.
Are there any collaborations, past or future, that you are excited about?
I would love to collaborate with many different major artists but most of my collabs are with local artists.
What inspires your creative process?
My personal experiences are what inspire my creative process.
What are your top three favorite albums of all time and why those albums?
Number One is 'Me Against The World' because I was born in 1992 and the whole time I was inside my mother's womb she played that 2pac album...'Me Against the World'.

Number two is 'Everready' by Tech N9ne because of his creativity. Specifically, a song called Melancholy Maze.

I never heard someone beat on their chest and flow a verse the way Tech N9ne did.

Number three is 'Thug Motivation 101' by Young Jeezy because when I was a kid and I had to hustle on my own, that album pushed me to strive and find ways to make things become possible.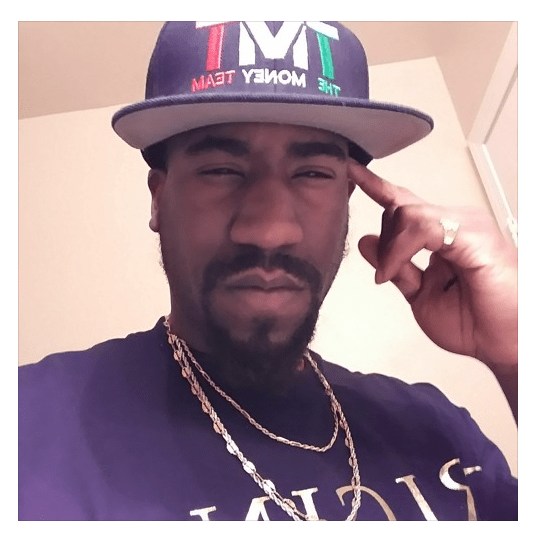 Who makes up your existing creative team?
i.e. photographers, video directors, social media managers, paid media specialists, stylists, hair, and makeup…Name someone who you think deserves a special shout-out?
My team consist with QD LLC, KJ Da Great, Tommy Guns, and Twan20.
Where can we find you on social media?
Please look me up by 'Yd Da King'!