We caught up with Yung Deku to talk about his music. At Indiy we champion musicians.
Let's get to it...
What do you enjoy most about being an independent musician?
I think I enjoy the freedom of the craft, knowing that I don't have to meet certain criteria, and I can just make music as I please is an amazing feeling.
If we were to peek over your shoulder, what does your studio look like? What gear do you typically use?
I don't really have a studio right now. I actually make all my music on my phone at the moment with GarageBand.
Do you enjoy recording and production, or do you like performing live and promotion?
I think I would have to say I enjoy the recording process more but only because it's like you're all by yourself, and can be as weird as you want to be, without the fear of being judged.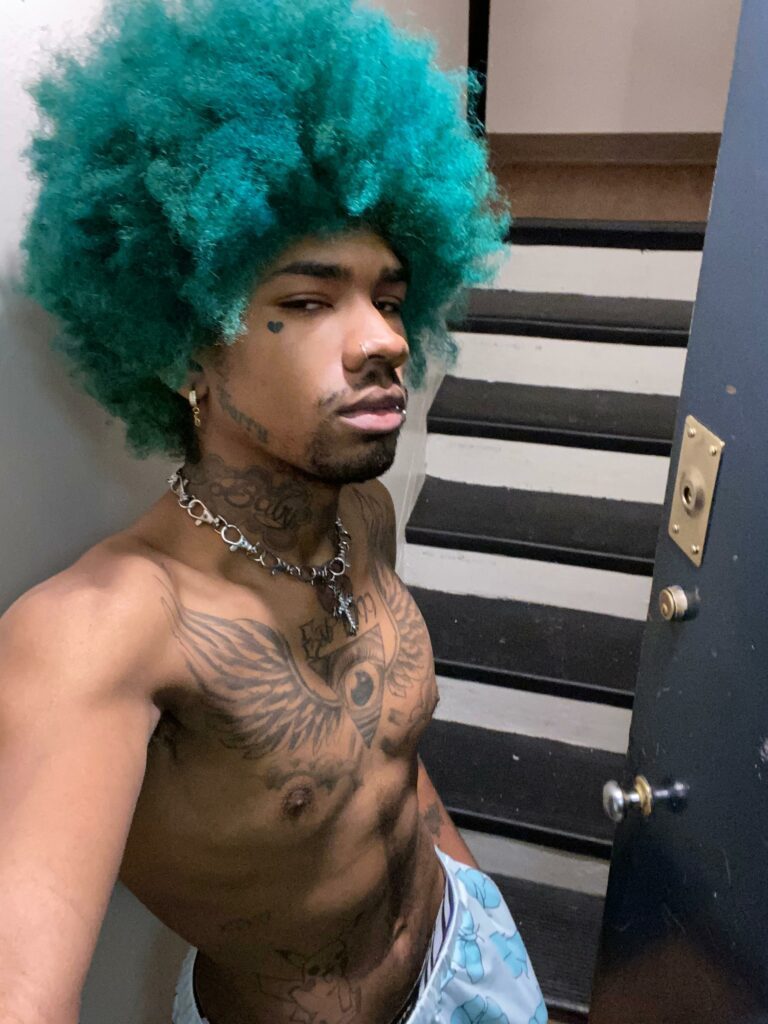 How would you describe your latest project?
It's more of just a personal EP that I put out as like, a therapy session, but I liked how it sounded, so I figured I'd share it with the world.
Do you plan your music releases, or do you just finish a song and release it?
I usually just finish a song and if I feel like it's good enough to release I'll just drop it right then and there.
What can we expect from you within the next 6 months? Any releases planned? Future gigs?
To be honest, I don't know, I'm always finding new sounds that I like and I can't really pinpoint what I'll be doing in the future.
Are you planning any videos for your music? Are there any videos we need to know about!?
I am planning a couple at the moment 'cause that's one thing I feel like I'm lacking.

I need more visuals for my music and I feel like that's what could be holding me back.
Are there any collaborations past or future that you are excited about? Producers, artists, instrumentalists, or songwriters?
I'm looking forward to making music with my Bro, Oetmont, he's a really good artist and I feel proud to know somebody like that personally.
Which inspires your creative process?
It's weird cause I kinda feel like a naruto character when I say this but pain actually.

When I feel intense pain and sadness I turn to music to make me feel better and it's usually the catalyst for the majority of my music and it kinda reminds me of Sasuke, like in the sense of the more pain I feel the better my music gets like an Uchiha.
What are your top three favorite albums of all time and why those albums?
'My Chemical Romance - Welcome To The Black Parade' that album is in my top 3 because it really shaped me into the person I am today. I'm a huge fan of Gerard Way.

Kid Cudi - Speeding Bullet 2 Heaven. It's weird 'cause my girlfriend showed me that album and it was a completely different side of an artist that I already felt was amazing and it just gave me a new perspective on music and life.

Lil Peep - Hellboy. I caught on to Lil Peep a little late but from the moment I heard his first song on that album I was hooked! I needed to know more about this artist that felt so similar to me, and it had been a while since I had felt that way about an artist, and it was so refreshing and it showed me that people like it when you're brutally honest with your lyrics.
Who makes up your existing creative team?
i.e. photographers, video directors, social media managers, paid media specialists, stylists, hair, and makeup…Name someone who you think deserves a special shout out?
It's just me honestly.
Where can we find you on social media?
Instagram - @yung_deku11
YouTube - Yung Deku