We caught up with Yung Toro to talk about his music. At Indiy we champion musicians.
What do you enjoy most about being an independent musician?
Releasing music how and when I like.

The creative freedom of being independent (musically and from a marketing perspective).

Seeing your fanbase form naturally.

And collaborating endlessly with artists with no limit or restrictions.
If we were to peek over your shoulder, what does your studio look like? What gear do you typically use?
I'm an engineer, I produce, and mix myself usually.
Gear: Macbook Air - Logic & Ableton, Audio Engine, 5 Monitors, Focusrite Scarlett 2i2, M-Audio 88 Keyboard, Launchkey Mini midi keyboard, Fender Guitar, 3/4 sized bass (need a new bass!!!)
Do you enjoy recording and production, or do you like performing live and promotion?
Recording, producing, performing are the things I like most as I feel most comfortable in these settings...I need to up my promo game in all honesty!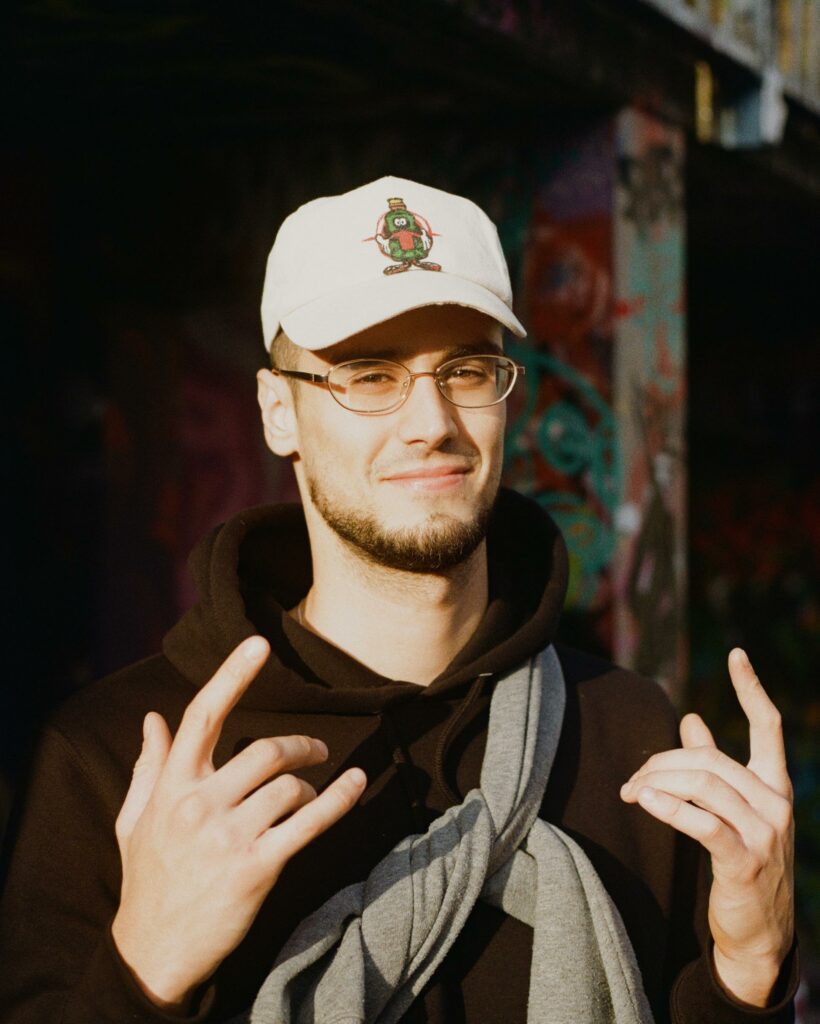 How would you want people to describe your latest project in a tweet?
A vibe that will get you off your feet and have you dancing and smiling even if you're having the worst day!
Do you plan your music releases, or do you just finish a song and release it?
I try to plan my releases, however sometimes I will sit on a song for a year or two before releasing it, as I feel it could reach more potential if I kept on working on it.
What can we expect from you within the next 6 months? Any releases planned? Future gigs?
I plan to release a single every month of 2021, and that will be my aim for this year, and most probably a project at the end of the year formed from these songs and more.
Are you planning any videos for your music? Are there any videos we need to know about!?
I hope to release at least three music videos by the end of the year, one of them has been already filmed and merely needs editing.
Are there any collaborations, past or future, that you are excited about, producers, artists, instrumentalists, or songwriters?
UK artist Sam Swancott commissioned me for two of her upcoming singles and I am excited about their release.

Me and a collection of Swindon artists are coming together on a single that will be released in early 2021.

I hope 2021 brings a lot of collaborations that will benefit all the artists involved.
Which artists inspire your creative process?
Hearing beautiful, unique sounds that trigger an image of a song's potential.

Certain artists' songs and melodies will influence me and cause me to be inspired enough to work on a track straight away or help me sculpt my brand's identity so that it represents and makes sense to me, as well as others.
What are your top three favourite albums of all time? Why those albums?
Psymun - Pink Label
A2 - Blue
Sylla - The Walls Have Eyes

Psymun and the Pink Label album caused me to really pursue producing and writing songs, and the production quality of the album is incredible, and something I can only strive for.

The A2 Album is so unique and full of different vibes and genres that all make sense when they come together. The vocals made me appreciate poetry and storytelling more and how to be direct with words but offer interpretation at the same time.

Sylla is a close friend and artist from Bristol on the VRBL Records team. This album has a lot of feeling in it and has something for everyone, it is a very well thought out and well-produced album. I feature on one of the songs and it was an honour to be a part of. I heard about him when I first moved to Bristol and we slowly became acquainted and started making music together, with a few releases under our belt now.
Who makes up your existing creative team?
i.e. photographers, video directors, social media managers, paid media specialists, stylists, hair, and makeup…Name someone who you think deserves a special shout out?
My manager Alex, artists on the VRBL Records team, Fabien, Press1, Gabriel Waves and Sylla photographers & videographers Busby & Archie.

In 2017 VRBL invited me to be a part of their label and release music under them and they have given me the opportunity to perform at dozens of live shows in Bristol and around the country, including Bristol 02 Academy with Marcus Nasty, Blue Mountain, Lakota and even a gig in Leicester.
Where can we find you on social media?
Facebook: https://www.facebook.com/yungarti
Instagram: @YungToro_ & @vrbluk
YouTube: Yung Toro

Click here to check out Yung Toro - Disconnect (official video): https://www.youtube.com/channel/UCHf93LUFHpwoqmrFQvCaxXA

And you can also catch him on VRBL Records YouTube Page right here:
https://www.youtube.com/channel/UCvwCS5hJv7bxAOcPP1Da8RA