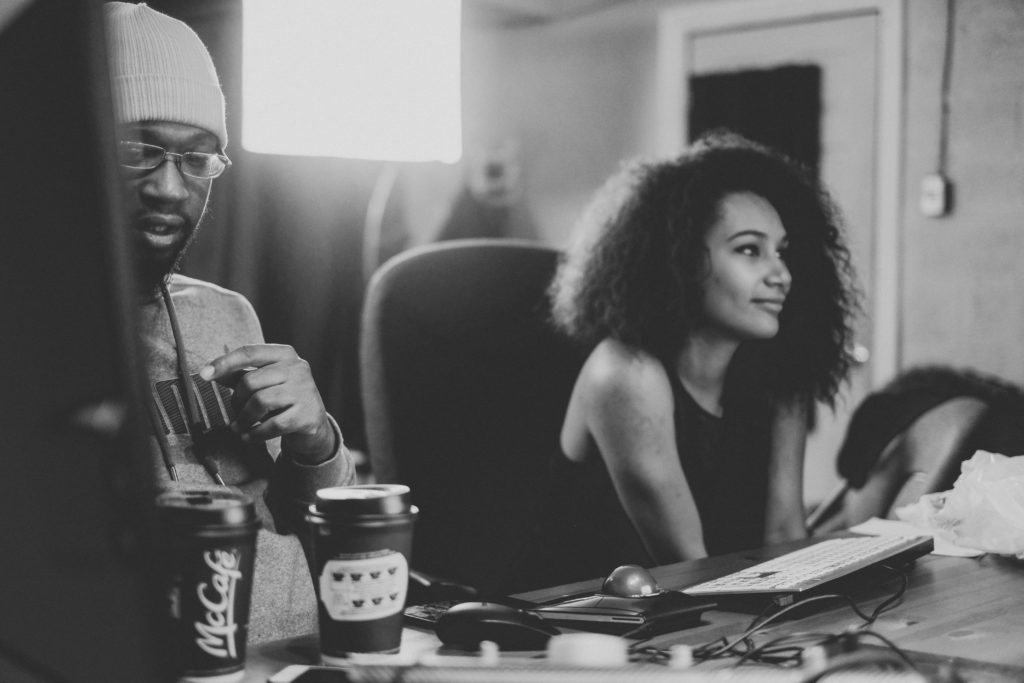 So you have the greatest song you have ever made. Though you know, without the correct Music PR, will anyone ever get to hear it?
The entertainment industry aka the music business is huge!

It's made up of established artists and emerging talent.

And as with other industries, music professionals often work in their own unique specialized areas.

Despite great music being made all the time, many emerging musicians continue to struggle.

This is the competitive nature of the music industry.

And oftentimes it can feel like it really is sink or swim!

As an upcoming music artist, one of the biggest challenges you may face is the lack of response from your desired audience.

As you know, today there are many ways to share your music and this is leading to even more ways to promote it.

CD Baby, TuneCore, DistroKid, AWAL, and UnitedMasters are just a few of the digital distribution company's working with retailers to put your music product out.

But you want to get your song the recognition it deserves both easily and quickly.

And that's where investing in good Music PR comes in…
What is Music PR?
Music PR is the distribution of a promotional campaign usually delivered by a music PR company.

It will be tailored to promote you, and your music, amongst your desired target audience.
How Music PR helps further your music career…
Music PR (or Music Public Relations) is vital for both signed and unsigned music artists in many ways.

The right PR company will offer you a lot of benefits.

The right PR partner can really put your music career on the right path and propel you in the right direction.

A good PR campaign will help you to reach the right people with your music.

It will also connect you to audiences who you want to make aware of your music and potentially become lifelong fans. (If you haven't already check out our article on the 1000 true fan theory)

Here are some more reasons why music PR is important if you're an aspiring musician or music artist:
Reach People with Your Music
When you engage the services of a good music pr company or engage the right PR packages. These companies will work for you by promoting you and sharing your music.

In turn, you reach more people with your music than you perhaps would alone.
Create Your Music Artist Brand Identity
Building a brand identity can help you to gain a better understanding of yourself as a music artist.

A good music pr company will show you how you can begin to view yourself as a brand.

If you're an emerging music artist, brand image is an important concept.

You'll need to be able to wrap your head around it and understand it.

And really make it work for you 24/7.

YES! Of course, music IS definitely the most important aspect…

However, your brand image is also an essential part of becoming a successful music artist.

Listen to Beyonce talking about her 'brand image', Sasha Fierce:
Your brand "image" or "identity" can become a powerful marketing tool.

When working alongside a Music PR agency, you'll find that you can discover your own music brand identity.

Which will help you to sell your music across your social media platforms.

Your social media platforms are constantly monitored by fans and stakeholders anticipating "what's new!?"…

Check out this >Visual Branding Improvement Package< if you would like some help with your music brand identity.
Gain Acceptance Among Key Players
Nowadays it's entirely possible that if the right person hears your music, doors can be opened!

So when you purchase Music PR services you gain promotion and new publicity opportunities.

When you start to attract attention and gain popularity, key players will begin to notice you and know your name.

In turn, there's every chance once you start to become more popular they will want to collaborate with you.

What artist do you aspire to collaborate with? If you could work alongside any of the key players currently in the music industry who would you pick?

When you engage the services of a good PR company. They will create and increase the awareness of your name with this demographic.
But even if a record deal or signing to a label doesn't interest you…
Music PR can simply be a great way to grow your fanbase.
Get Press Coverage
Getting covered in relevant blogs or media platforms is very important to spread your message. You achieve this by having a press release. It's a common tool used by music artists to bring about "free" publicity.

You can make a press release yourself or hire a content writer. Either way you tackle it you will need to formulate your ideas and talking points.

These newfound ideas of your brand image can be incorporated into this.
Then you need to send it out to editors and journalists. If you don't have a list of your own, not only should you be building one. But you can also find music pr packages here on Indiy who can help you!
PR for Shows and Tours
As an upcoming artist, you need to be reaching new people all the time. What better way to make an impression and convert listeners than in person.

Event, show or tour press is a very integral part of a music artist or band's overall press campaign.

When people attend a show because you are performing, this is where you have real value.

Not only could you look at running or headlining your own event. What promoter or venue owner wouldn't want more people to come because they booked you?

If you deploy Music PR for your shows and tours it helps to create this buzz!

It raises awareness both in a local, regional or national area. Which in turn should increase ticket sales and people in attendance.

Through the decision to incorporate this Music PR strategy. There's also the potential to increase your ticket sales, merch, and CDs.

MUSICIAN TIP – Hire a good photographer or videographer to record the show. Use this to encourage FOMO (Fear of missing out) on future shows!
.
What To Do Before Investing in Music PR
.
1. Review Your Efforts and Re-Strategize
As an upcoming artist, reviewing your previous efforts is a pretty important part of staying on track.

Learn and improve constantly!

This includes being able to identify where you might need to invest in your music career. Quite often you have the music creation down! But you really need some music PR services to have a bigger impact.

Whatever reasons you come up with. Being able to re-strategize is a skill.

Ask yourself why you might need to invest in some music promo. This will help you with deciding on what type of music PR you might need to advance your music career.
2. Play Some Live Shows
As an upcoming artist, getting involved in live shows is a must.

It doesn't have to be on a stadium scale…

You need to get used to performing live. Its nerve racking and the more you do it the better, and more comfortable you will become with it!

When starting out don't be too fancy! You currently have very few listeners, and you need to make fans! You could also reach out to local businesses like pubs or restaurants with the offer to perform. Especially if they already allow for this format.

A great thing to do is create your own regular show locally. Create an experience that gets asmall crown excited and invested in you and your movement. Include other local talent and work together to make this event successful.

However, you decide to do it, getting some live performance practise in is essential.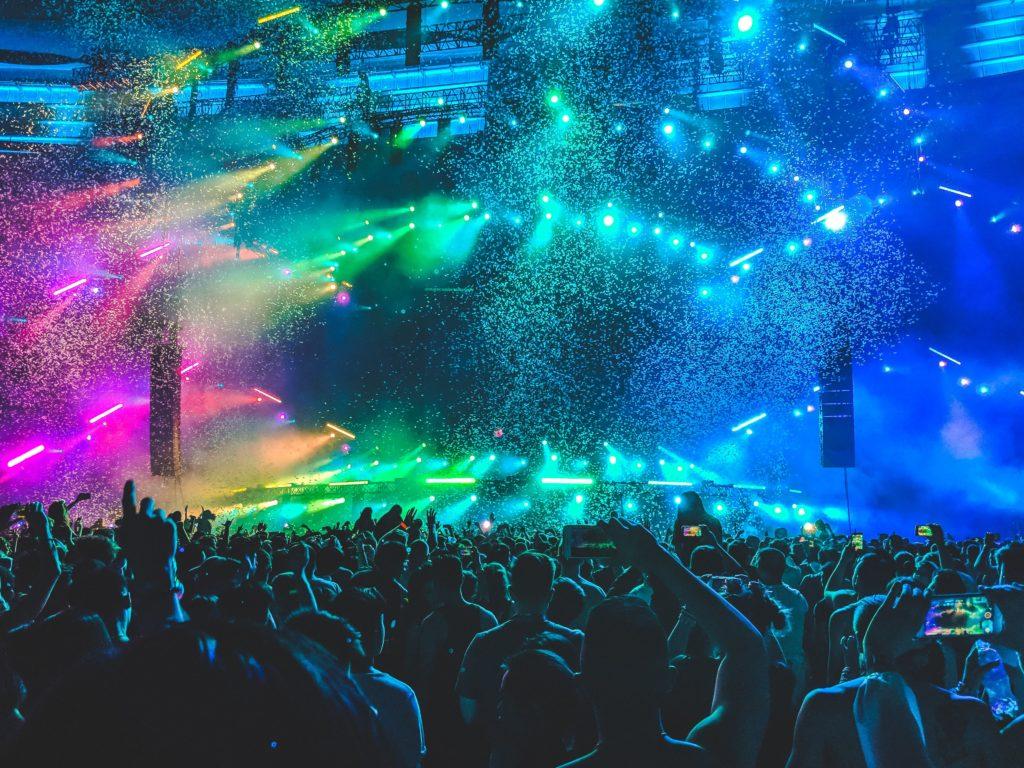 3. Have Material That's Ready to Release
Starting your music career by producing an album is a tremendous feat. But you need to set goals and have a release structure.

If you do not do this your audience will be confused. They are used to seeing releases as Singles, EPs and Albums. You need to decide how you will release your music projects.

Before deciding to engage the services of a Music PR company, you will first need to have something to promote. Or at least know what you are going to want to push. Perhaps start off with a single, if you have not finished an album. But know that you have a plan to complete your album, with an estimated release date. Music PR companies can work with this, but chaos is not a good music promotion strategy!.
4. Know Your Brand and Be Professional
As we already touched on, knowing your brand is vital to your music career.

It helps to know your music brand identity as people will take you more seriously. As a professional music artist, this will help your music to become more accepted amongst your target audience. And in turn the entire public.
5. Work on New Music
Releasing new music is something you will need to be doing consistently.

Your newest music release will be the deciding factor in measuring your success. Although the outcome is partially in your hands. Once you make a song available and start to push it, the truth is anything could happen!

It's important to always be working on new music and to build up your music catalogue. Once you know you have something special you can decide to buy Music PR services. As you grow, it will likely become part of every release. But get started!
6. Have a Budget and Consider Costs
The final point to note is to select a music PR service that supports you in your vision. And has a working philosophy similar to your goals and ideas.

When you are hiring someone to go to work for you, the reality is, it costs money. When you are making the video you want to pus, it costs money.

Make sure you have budgeted for this, and that the cost of one aspects matches the other.
For example do not pay to hire an orchestra, have a big budget video and only spend $50 on promotion!

Go in with an idea of the costs while choosing your desired Music PR.
Music PR is essential
There are many Music PR services that offer their expertise at affordable prices right here on Indiy.

Through good music promotion, your newly released music will create a buzz! receive some attention, and gain a boost in awareness from your public audience.
At Indiy, you can find and securely hire talented music professionals who will help progress your music career.

Give your latest release a boost with our free Spotlight music interview

We are an online DIY marketplace for DIY musicians and artists – a place to buy and sell music services.

Search Indiy today and build the professional music support team you need.

Get your music heard and build your audience with us. Head to our home page to take a look at some of the amazing services being offered.