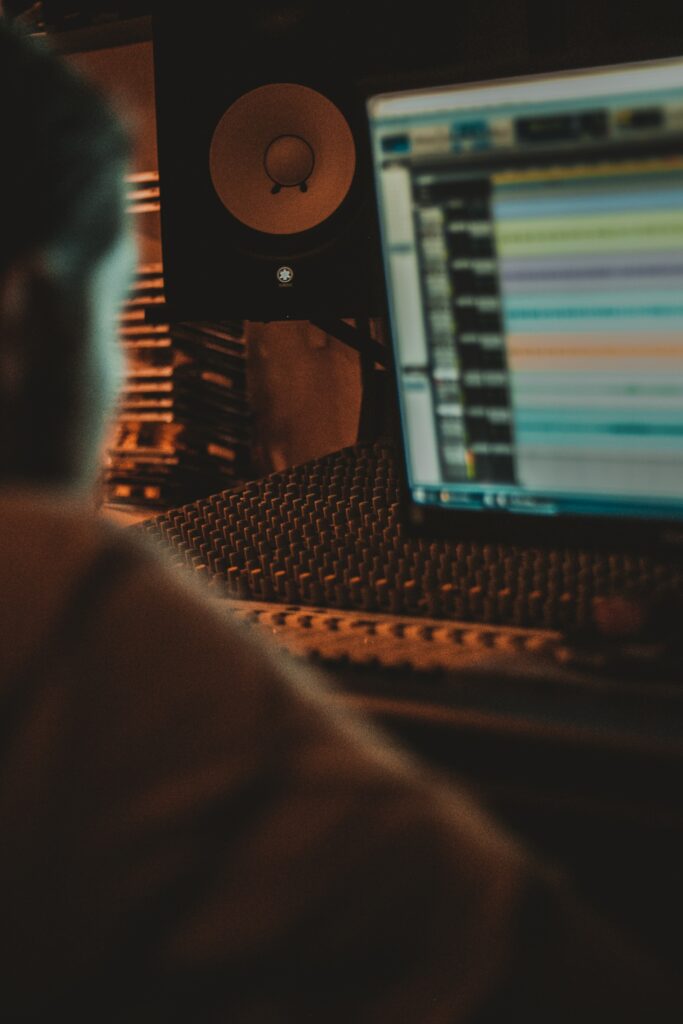 This article contains 4 Time-saving Plugins that will Instantly Improve Your Sound!

If you're a music producer or a sound engineer you will already know a lot about audio equipment and how to use it.

These sound design plugins will help you to improve your producer skills and help you to enhance and alter your sound for the better!

Sound design is at the heart of what makes a good sound engineer!

.

The more interested you are in experimenting with sound, the better you will be at audio production.

Here are 4 time-saving plugins for sound design that you should invest in to instantly improve the sound of your music:
.
HalfTime
.
Enter a world of spaced-out, slowed-down sound with HalfTime, the only plugin 100% dedicated to half-speed effects, in use by Armin van Buuren, David Guetta, members of 808 Mafia, The Chemical Brothers and more.

by Cableguys
The first time-saving plugin on our list is the Cableguys HalfTime Half-Speed Effect.

This plugin will enable you to slow down one half the actual speed of whatever you apply it to.

You can use it on individual instruments to put them in halftime speed or you could use it on your entire mix if you wanted to apply it that way.
.
Features Include:
.
Instant setup: Add the plugin – get an instant half-speed effect with no further setup.
Power button: Punch the large central button to activate the effect – automate in your DAW.
Fade In/Out: Introduce the effect instantly, or fade in gradually, across up to 16 bars.
3-speed Modes: 2x for the classic "half-speed" effect. 1.5x for perfect fifth harmonies and triplet rhythms. 4x speed for drugged-out quad-time playback.
Band Split: Half-speed just the bass, treble or midrange for trippy effects.
Band Solo: Hear just the slowed frequency range – use it to hone the effect, as a filter, or to blend using the Mix control.
Dry/Wet Mix: Blend the original and slowed audio.
Loop Length: Set the Loop from 1/16 up to 8 bars – keep the original timing, stretch it to half speed, or create catchy new rhythms.
Smooth: Preserve transient punch with 'Percussive' mode, and avoid clicks and pops on sustained material with 'Sustain' mode. Or push it to extremes with creative FX and Swell options.



.
Check out this HalfTime review by BeatsMagazine or you can click here to go straight to PlugInBoutique where you can download it today.

.
Movement
.
Output Movement combines the three basic ways to add rhythm to sound – step sequencing, sidechain compression, and LFOs – with multiple effects and very powerful modulation capabilities. If you like using side-chains or trance gates to add movement to your tracks, you'll certainly appreciate what Output's latest product has to offer.

BedroomProducersBlog – Output Movement Review
Movement Multi-Effect by Output is a time-saving plugin that provides creativity at your fingertips, the sound will be yours to manipulate to reveal new rhythmic possibilities and create that cinematic sound all music listeners desire.

.
Features Include:
.
300+ Presets for instant playability
Modulate any parameter with any rhythm in real time
Sidechain, LFO, Step Sequencer rhythm modulation
Output's proprietary Flux and Randomizer
Advanced sidechain modulation – modulate any parameter
Analog filters, EQ, delay, distortion, compression and reverb effects
XY pad for performance
Built for live performance and for the studio
.
You can buy Movement directly from Output's official website, just click here to head over or you can purchase this time-saving plugin from their authorized reseller Plugin Boutique by clicking here.

.
EZmix 2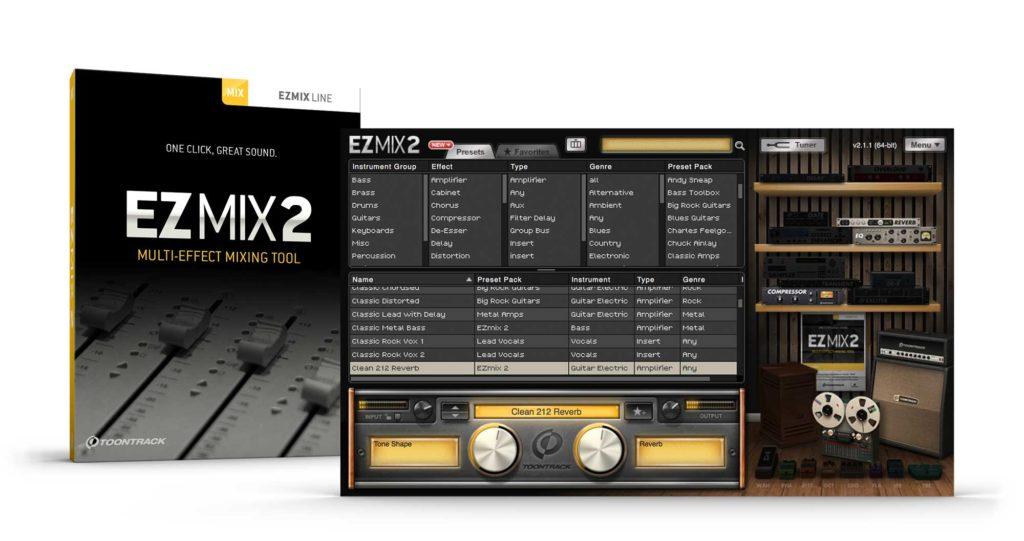 EZmix 2 does it all! Very easy to use. Works for guitar, drums, vocals, and bass as well as for the entire mix. Super easy to pull up different presets that sound great and can be tweaked if need be.

Toontrack EZmix 2 Plug-in Reviews | Sweetwater
EZmix 2 is a multi-effect time-saving plugin that lets you assign professionally designed audio processing effect chains to any audio source. A guitar amp, mixing engineer and mastering suite all in one convenient package.

It is simple to operate with fast results, suitable for single tracks, groups or mastering and can be expandable with other Toontrack EZMIX packs.

.
Features Include:
.
Over 300 presets equalizers, dynamics, exciter, reverb, delay, modulation effects, guitar amps, etc.

Supported formats: VST2 / AU / AAXnative / RTAS



.
System requirements:
.
Min. Windows 7 (32 / 64 bit)
Min. Mac OSX 10.6
1 GB of RAM
Internet connection
Note: Software license is not transferable via a data storage device – download required.

Click here to head to ToonTracks Website and Download EZmix 2 today

.
Glitch by Dblue
The original Glitch was a hugely popular free plugin boasting nine wacky effects modules that could be sequenced to perform an energetic chain of mutations – "glitches", if you will. Available only in Windows VST format, it gave us the means to spice up loops, build climactic transitions and generally transform mundane sounds into exciting ear candy. Glitch 2 is Illformed's commercial sequel, now also available in VST/AU formats for Mac OS X and VST for Linux, in 32- and 64-bit versions on all platforms.

MusicRadar.com – Glitch Review
You can use this amazing time-saving plugin as a sound design tool.

Glitch has a lot of great preset variations.

Presets are a great way for if you're a beginner to get a feel for what the "right" type of sound is for you.

.
Features Include:
Each program consists of 128 scenes that can be triggered via MIDI notes
A Master Filter
Clipping
Output Controls (Pan, Mix, Gain)
Step Envelope

Each scene has its own unique sequencer pattern, timing, and effect settings, allowing you to create tons of unique variations for every moment in your song, all ready to go at the press of a key!

Just click here to head on over to https://illformed.org/ and download Glitch Today!
.
At Indiy, we believe artists should have complete ownership of their content.

We are an online marketplace for musicians, the place to buy and sell your music services.
.
Get your music heard and build your audience with us, head to our home page to take a look at some of the amazing services being offered to help you progress on your music career journey.