If you have a music service to offer the music industry, we're happy you've found us!
Maybe you're looking for help with your music creation, your music promotion, or simply to connect and network with other musicians?

Here on Indiy, you can find the services you need...

Be that studio time, CD artwork, help with your music videos, you name it...

Please know that we are super excited to have you here!

And we really look forward to building a new model for the Music Industry with you.

Below you'll find step-by-step instructions with images of how you can create your account and join the Indiy community.

.
How to Register:
.
Visit Indiy.com
.
Open your browser and enter www.Indiy.com into the navigation bar and hit enter.
.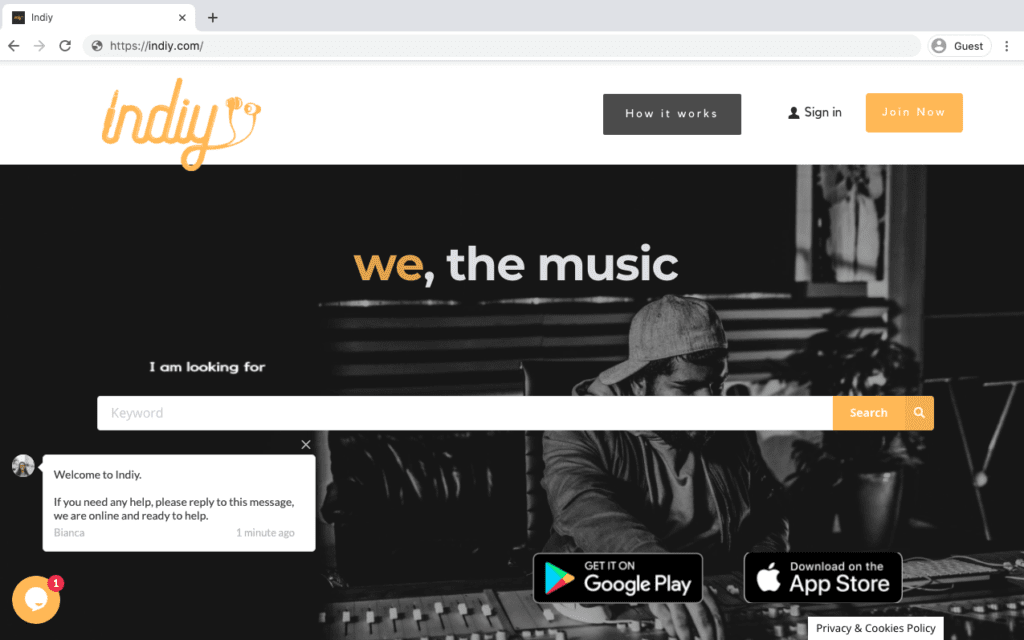 .
Click - Join Now
.
In the top right-hand side of the browser window hit the 'Join Now' button to register on Indiy
.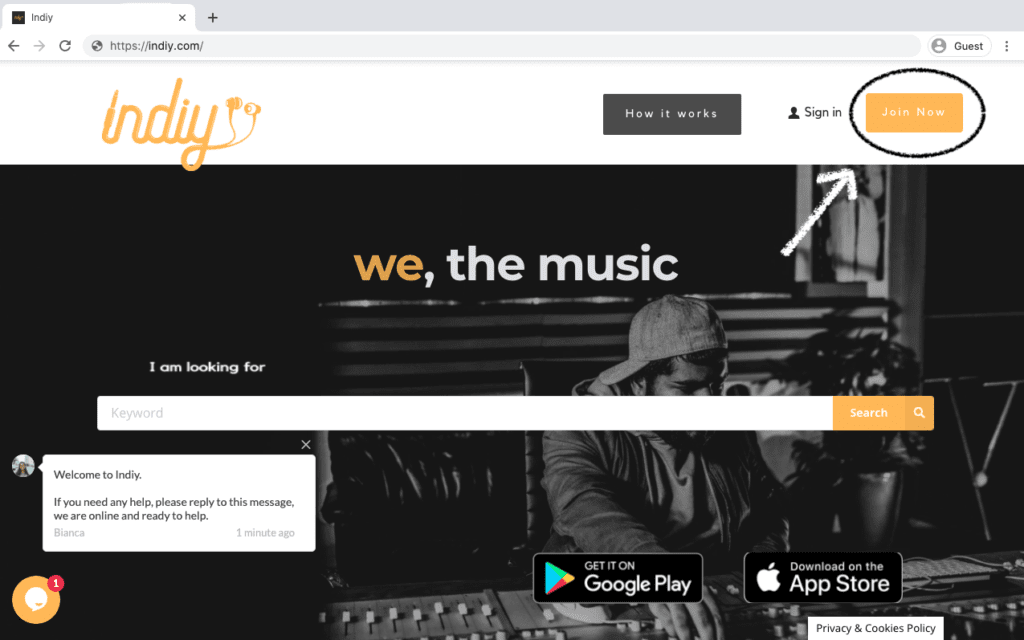 .
The following page should open...
.
.
Enter your details
*You also need to read and agree to the 'Terms of Service' and 'Privacy Policy'.

It should look something like this but with your own details:
.
Then simply hit 'Register'
.
Verify email
.
Once you have created your account and registered with Indiy the final step is to verify your email.

You will need to verify your account using the email you provided in order to have full access to your account.

We will send you an email to do so.

This may take 5 minutes or so to come through but once you've done that you've managed to complete registration.
.
It's important to verify your account to make sure that we have your correct details so that you don't miss out because we will send you notifications when something happens on your account.

Now that you have your account and are verified with us you will automatically be directed to your home page when you log in.

Here you will need to set up some basics on your profile to let the Indiy community know who you are and how they can work with you.


At Indiy, we believe artists should have complete ownership of their creative content.

We are the online marketplace for musicians, the place to buy and sell your music services.
.
Get your music heard and build your audience with us - head to our home page to begin your search and take a look at some of the amazing services being offered to help you progress on your music career journey.