Black Box Royalties Explained: What are Black Box Royalties?
The music industry as a whole is pretty complicated right?
If only it was just about the thing we love the most…

And what makes it so great!
The music!
There's promotion, online streaming platforms, licensing, publishing, etc. all to wrap your head around!

And so it's important to understand that the music business is exactly that! – A business!

Knowing this fact is a small step in the right direction towards receiving the money you earn for your music.

Learn the business, earn the money!

Here we're going to explain what Black Box Royalties are.

Let's cover a few simple basics before we dive in fully so you can understand the situation a little better.
What is a music royalty?
Now before you start picturing Queen Bey and JayZ…it's not that kind of royalty but actually something very different!

Although it's fair to say that they are, in fact, music royalty indeed.
Music royalties are the primary form of payment for musicians.
Music royalties are a source of income for the players of the music world – artists, songwriters, musicians, and producers.

The music industry relies on these royalties as a primary form of payment to musicians.

Contracts then define royalty agreements between the creator and the distributor.

It's useful to remember that sometimes rights are sold!

And royalty payments are always made to whoever is the rights-holder is at the time in question.

The five other royalty types that you should know about are:
Mechanical – Mechanical royalties are paid whenever a copy of a song is made. For instance, when a record label presses a CD of your song, you are due a mechanical royalty.
Public Performance – Performance royalties are paid whenever music is performed publicly.
Synchronization – Synchronisation royalties are paid for the use of a song as background music for a movie, TV show, or commercial. A sync fee is often charged as well which is usually a one-time fee.
Master-generated – master-generated royalties (also known as recording royalties) are typically paid in addition to synchronization or public performance royalties, as royalties paid to the publisher only grant the rights to the use of a song, not a specific recording of a song.
Print Music – Print music royalties are a royalty paid for the sale of printed sheet music, which can take the form of musical notation and/or lyrics.
And the 'Black Box Royalty'.
Something which soon you'll have a good understanding of but first, in case you're wondering…
What are Royalties?
Royalties are payments made to recording artists, songwriters, composers, publishers, and other copyright holders for the right to use their intellectual property.
When it comes to royalties there are many kinds

So it can get quite confusing, read our article on PRO's to find out more about the Public Performance kind of royalty.

The music industry as a whole is a business that relies on transactions and these royalties are generated by the licensing of copyrighted songs and recordings.
It's important for you to know, that music labels are set up to take control of you, or any other artist's recorded work.

And there's also this thing called a distributor which you need to know about too!

Distributors work with retailers to put your product out.
Music distributors collect royalty payments.
Nowadays directly from the streaming platform(s) on behalf of labels, but in the past…directly from stores.

Sometimes, a label and a distributor can be the same thing.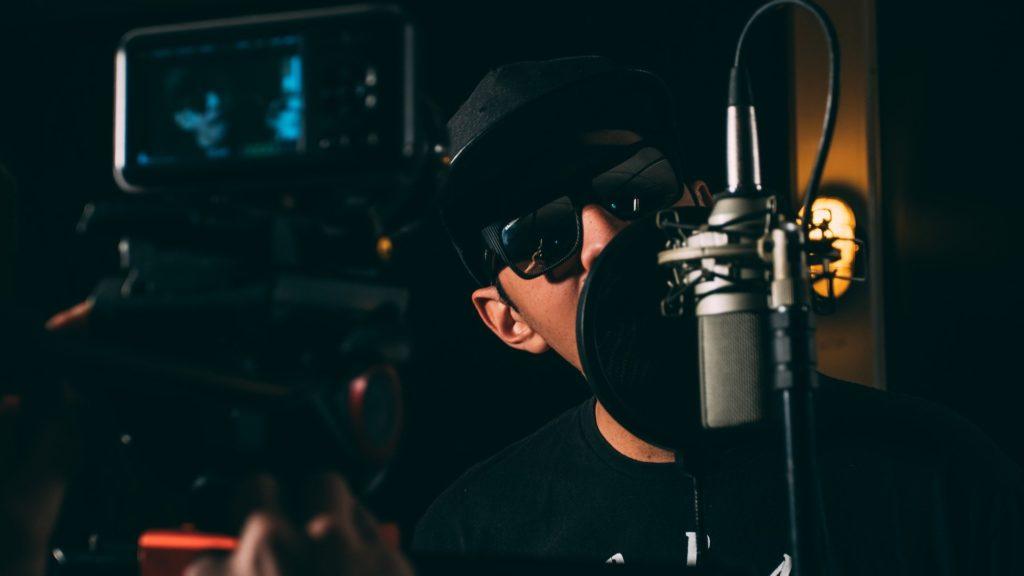 Record labels often take a large share in the working operations of the music industry for their artists which also means they take a lot of the money too!
When a label and distributor are one and the same thing, the label will collect the royalties and distribute the royalty to the artist.

At Indiy we believe artists should have complete ownership of their content.

As an artist, you should be in charge of your own creative content including your music and therefore your income and royalties

Now if the term 'black box royalties' sounds a bit mysterious and doomy to you!

You'd be right in thinking this!

The term 'Black Box Royalties' has become a general term for money that is earned and owed but never actually gets paid out to the rightful owner.
Black box royalties, or more precisely 'unallocated royalties', are basically unclaimed royalties whereby the publisher or writer of a song can be named but cannot be traced by a collection organization.
Writers who are owed royalties but cannot be found are often referred to as "lost writers".

As an artist unaware that such a payment exists it is as lost as the contents of a black box at the bottom of the sea!

So how does a royalty you are owed end up in the black box category?

There are several ways money can end up there…
One of the ways is through something called breakage…

The term "breakage" in the music industry refers to:

The monetary difference, between the minimum guaranteed royalties owed and the royalties accrued in the normal course of business.

It was something that was created back when songs were made and sold in record form and they could literally break or get damaged.

'Breakage' was a monetary bumper to cover costs for losses, much like how all retailers have to factor loss into their bottom line.

What does this mean in terms of digital' streaming today where music really only exists in an intangible form?

Well here's an explanation and scenario of how breakage basically works nowadays…

Pay attention! As it's pretty important because it links to how your earnings could end up in the Black Box Royalties category:

An online streaming service, e.g. Apple Music, pays money in advance to a music label e.g. Universal, for the right to use its music catalogue.

So the label now has the licensing deal, as well as the money in advance.

And then when the deal expires there's usually a difference leftover between the royalties accrued and the initial cash advance.
What happens to the leftover or surplus amount of money?
Instead of the streaming platform recouping the difference, the extra usually disappears into the labels book.

This is a significant source of income for major labels.
Basically here's the catch…none of this so-called breakage money ever makes it to the artists because it remains unattributable to any specific artist.
It is estimated that $4.5 billion dollars are earned in royalties but never paid out to the artist, songwriter, or rights owner.

Black box revenues are shared out at the same time that artists are allocated their share of streaming royalties.

And they usually end up in the pockets of major labels or that of the streaming service.

Speculation might lead us to think that the well-known labels are complicit.

In the sense that by not having a worldwide database, it just makes it easier for money to go into the black box category, and basically straight into their own pocket!

They have such a huge market share anyway.

It's fair to argue that because they know they're going to get a huge chunk of the black box "unclaimed royalties" they make the process even more complicated for the rights-holders!

Major labels now virtually own stakes in the streaming companies so theoretically how can they negotiate for artists what a fair royalty is and what a fair advance is when they sit on both sides of the table basically negotiating for themselves!

Not only are the labels and the licensing platforms negotiating in a way that leaves out the rights of the artist but labels and the licensing platforms are increasingly becoming one and the same thing!

Which leads us to yet another black box funnel…
Streaming Platforms
From the get-go, the inability of streaming services to accurately pay rights holders represented a big risk for streaming music online.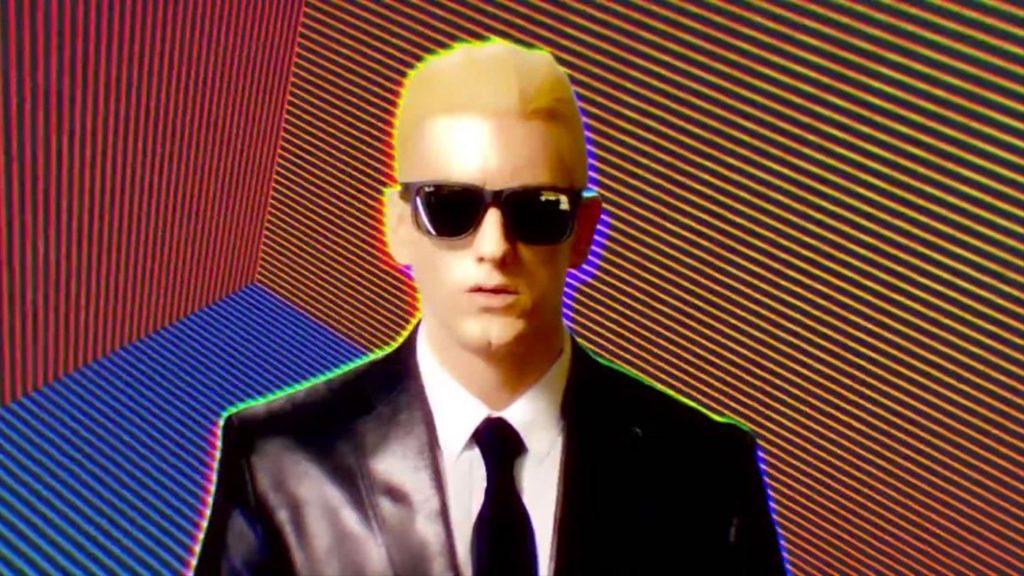 In 2019, Eminem sued Spotify for copyright infringement.

He claimed that the online platform streamed his music without consent.

Resulting in unpaid royalties of as much as $120 million dollars!

As a business model, Spotify and other companies become liable from anywhere between $750 to $150,000 dollars in statutory damages for each composition they stream without a license.

If, from the start, they had filed notices of intention with the US Copyright Office for songs whose right holders they couldn't find or identify they would have been shielded against liability.

But because they didn't, they now have quite a big problem on their hands!

Another time money is sucked into the black box vacuum is when a song by an artist becomes a hit overseas.

If the song has not been registered with a Performance Royalty Organisation (PRO) or Mechanical Collection Society in the territory in which the song is getting streamed, sold, or performed once again it ends up in the Black Box category.

Whenever the society doesn't know who to pay the royalties to it always ends up in the Black Box category.

So as a music artist it's pretty important to be affiliated with a PRO and also to register your songs anywhere royalties can be earned otherwise your earnings will end up in the black box as well.

Thanks for checking us out here on Indiy and Good luck on your music journey! ✌️