If you love making or listening to music, you will be familiar with the world's largest open audio platform, Soundcloud or Soundcloud Premier.

If you haven't heard of the latter already, pay close attention…

Founded in Berlin, Germany, in 2007 by Alexander Ljung and Eric Wahlforss, SoundCloud has grown to be one of the largest music streaming services in the market reaching over 175 million monthly users worldwide.

It is an online audio distribution platform powered by a connected online community of creators and listeners.

The platform enables its users to upload, promote, share and stream audio for free.

If you are a musician, it's a great space for uploading your original music to share with the rest of the world but even more importantly, your fans.

In 2018, Soundcloud made a big move when they rolled out Soundcloud Premier; a direct monetisation program for independent creators of original music.

First created in 2014, it started out as an invite-only beta and remained this way for four years. But we have good news…

Are you a musician ready for take off? It is now available to all SoundCloud Pro and Soundcloud Pro Unlimited creators with eligible content, at no additional cost! 
.

Empowering original and independent musicians to monetise their music
.

Not much light has been shed on Soundcloud Premier ever since its release, so we have gathered some exclusive insight for you.

Read on to learn more about it and discover how to make money from your music and actually get paid via Soundcloud.

Before we dive into the benefits of Soundcloud Premier, there are a few basic things you should know:
.
Regional availability: Soundcloud is currently only available in the US, UK, Ireland, France, Australia, New Zealand, Canada, Germany, the Netherlands, Belgium, Italy, Portugal, Spain, and Switzerland.
Age is a factor: For the time being you must be 18 years of age or older* to be eligible for participation.
Account Type: Premier is only available to SoundCloud Pro or Pro Unlimited subscribers at present.
Original Content Only: Monetisation is only available with your original music, so no covers or remixes are allowed and your account cannot have any copyright strikes against it.
An Established Playcount: You must have at least 500 eligible streams in the past month
.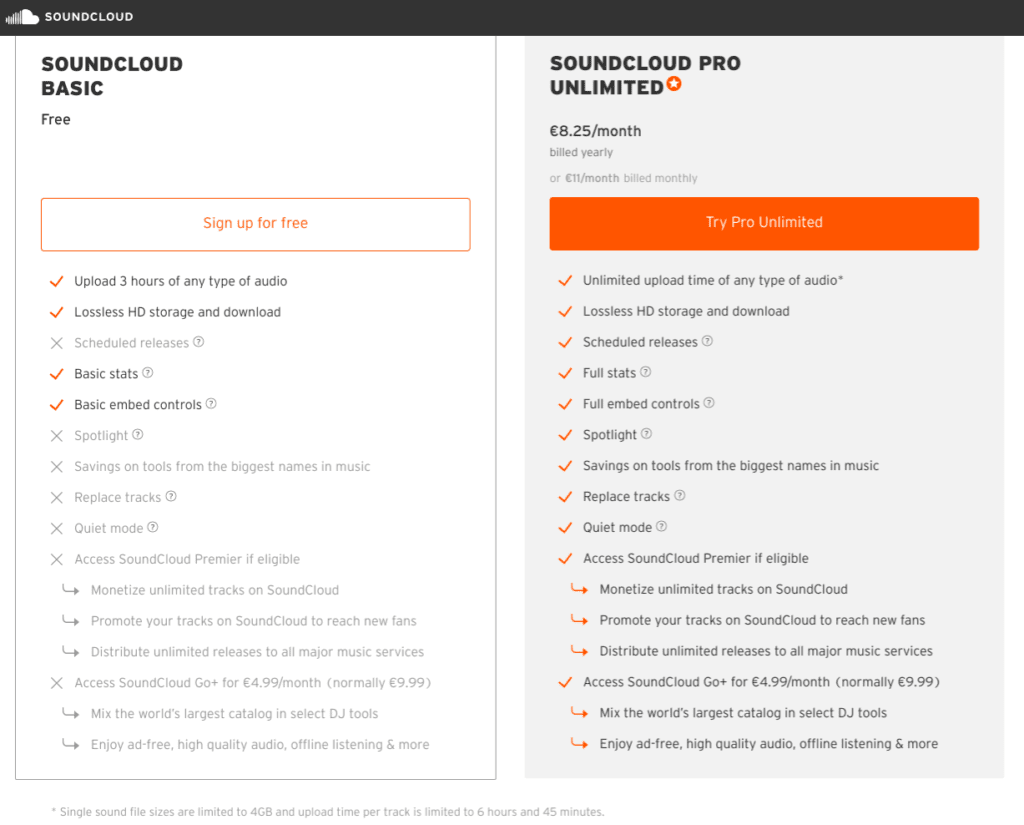 Once you meet these basic criteria, you are basically ready to cash in!

Also when you are eligible for monetisation, Soundcloud will notify you on your account. Click here for full terms and conditions.

Now that's covered we can move onto the good stuff!…
Here we have listed some of Soundcloud Premier's benefits:
.
Faster payouts; creators get paid directly each month.
Immediate access with Soundcloud Pro without any additional cost
The non-exclusive format allows you to stay in charge of all of your rights
.
.
At Indiy, we believe artists should have complete ownership of their content.
If you think you are ready and eligible for your payouts, go to SoundCloud Premier monetization to get more info. More additional information can be found by checking out Soundcloud's Creator Guide.