So what exactly is Songtrust and why do you need to know about it? Especially as a musician.
Songtrust is a publishing administration company helping songwriters and rights holders get paid for the use of their music. In other words, Songtrust's services include royalty collection, payment processing, and rights management.
The company was founded in 2011 by two music industry veterans, Justin Kalifowitz and Joe Conyers.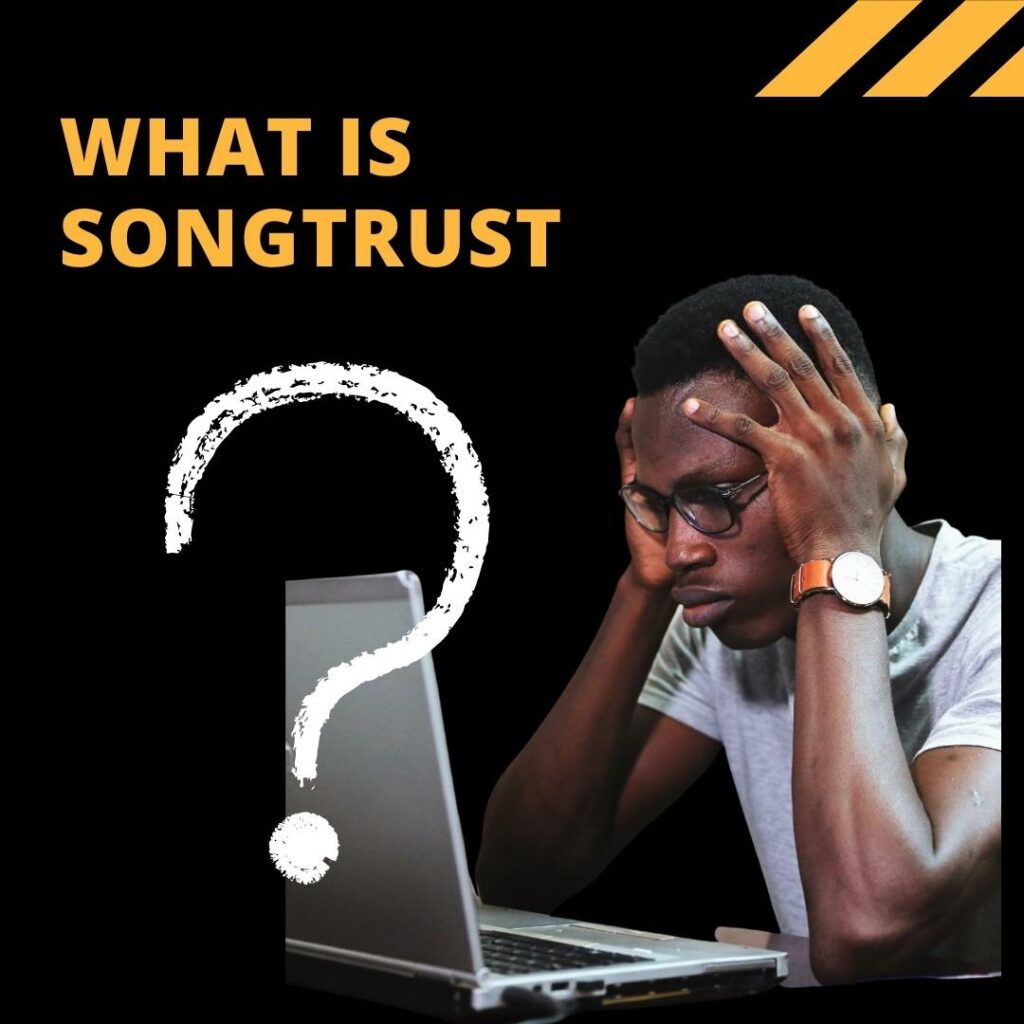 What Does SongTrust Do?
Songtrust registers songs in every country and territory where they are being played. Otherwise, artists might be devoting all of their time tracking down and collecting royalty payments. Songtrust takes care of all that, including payment processing and management.
In addition to registering songs, equally important is they collect royalties and pay as soon as they get paid.
What is Music Publishing
When you hear a song on the radio, or see a commercial with a catchy tune, you may not think about those behind the music. But, every time a song is played, the songwriter is owed money. In short, music publishing is really all about songwriters and copyrights.
The songwriter is the most important player in music publishing. After all, it's the songwriter's creativity and hard work that produces the music that's used commercially. And it's the songwriter who deserves to be paid when their music is used.
What is a Publishing Administrator?
A publishing administrator is responsible for the administration of music rights. They ensure that a repertoire is accurately catalogued and filed and that all mechanical, synchronization, and performance licenses are obtained for use of their music.
Who uses SongTrust
Songtrust is a platform used by rights owners around the world to collect royalties for their songs. Here is a list of who they work with:
Songwriters
Producers
Bands and Artists
Labels
Managers
Lawyers
Publishing Companies
Media Companies
Distributors
They represent more than 3,000,000 songs for more than 350,000 clients, with 4,000 new songs being added each month. They collect from over 60 global sources, covering 98% of the world's music market on behalf of clients in 145 countries.
How to Sign-up to Songtrust
You can signup to Songtrust for a one-time fee of $100 and you can do it using the link here
Wrap-Up
In conclusion, Songtrust is an important service for musicians to be aware of. It can help protect your music and ensure you get paid for your work. If you're not already a Songtrust member, I encourage you to check it out and see if it's a good fit for you.