We caught up with Ashweta to talk about her music. At Indiy we champion musicians.
Let's get to it...
What do you enjoy most about being an independent musician?
I think what I like about being an independent artist is that I get to experiment with my music...

And work with various people to figure out what my style is and what kind of music I want to make and share with the world!

It also allows me to make mistakes and learn from them!

The other thing that I really appreciate about being independent is that I am the one who has to create marketing strategies, reach out to people, converse with curators, think of promotional ideas...

I believe these are vital things that will help me become the artist I see myself as.
If we were to peek over your shoulder, what does your studio look like? What gear do you typically use?
It's a basic setup that's good for producing and recording demos.

I do tend to work with producers and engineers to make the final product.
Do you enjoy recording and production, or do you like performing live and promotion?
I will say that I like the process of recording and producing music as it allows me to shape the music and put elements of my personality in it.

However, performing live trumps all of it because I get to connect with the people and see their expressions!

I also love interacting with people after a show and I can't wait to perform "Hold Me Close" acoustically.
How would you want people to describe your latest project in a tweet?
Listen to Hold Me Close..."A song to dance away your sorrows".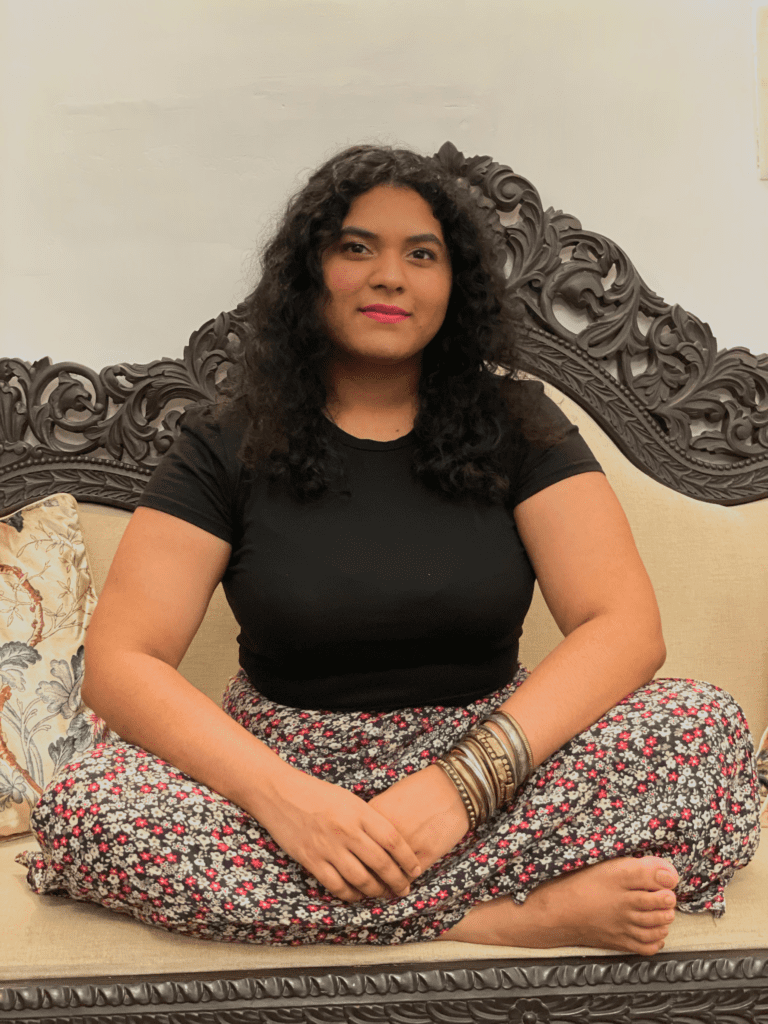 Do you plan your music releases, or do you just finish a song and release it?
Yes! I did just release a dance song 'Hold Me Close'!

I like to plan my releases at least by a month or so...

It allows me to work on promotions and create a marketing strategy!
What can we expect from you within the next 6 months? Any releases planned? Future gigs?
I'm working on a couple of singles right now!

I plan on releasing them within the next 6 months...
Are you planning any videos for your music? Are there any videos we need to know about!
I don't think I'm going to release a music video for 'Hold Me Close'

But I do plan on releasing a video for my next song which I will announce on my socials...
Are there any collaborations past or future that you are excited about, producers, artists, instrumentalists or songwriters?
I've been speaking to a few producers during this pandemic...

I have a bunch of projects that are lined up that I'm very excited about!

One of my best friends connected me with a producer from London that I'm looking forward to working with!
What inspires your creative process?
It's different each time!

Sometimes I have this overwhelming sense of emotion to get something off my chest...

Or to write about a memory of the past.

Sometimes I start from scratch and think about what it is I want to share with the world!
What are your top three favorite albums of all time? Why those albums?
Glass Animals - How to Be a Human Being

Selena Gomez - Rare

And Banks - Goddess

I love these albums because of their uniqueness whether you listen to them all together or you pick apart elements from each song!

I love electronic music and I love soft vocals...

And when you put it all together, it shows up in my library!
Who makes up your existing creative team?i.e. photographers, video directors, social media managers, paid media specialists, stylists, hair, and makeup…Name someone who you think deserves a special shout out?
My sister, Akshata...

She helps me out with visual details.

I tend to be very simple and she finds ways to spice up a look or a photo.

She also pulls me together when I doubt myself.

I have amazing friends as well who support and love me for who I am.

So here's to Raina, Stacy, Ambreen, Ashley, Shivani, Piotr!
And finally, Ashweta, where can we find you on social media?
Facebook: https://www.facebook.com/AshwetaLMamledar

Instagram: @ashwetamamledar

Youtube: Ashweta Mamledar