We caught up with BBP Soul to talk about his music. At Indiy we champion musicians.
Let's get to it…
What do you enjoy most about being an independent musician?
The idea that I can produce a sound that can help someone in their lives.

Whether it be pain or happiness, I am the source!
If we were to peek over your shoulder, what does your studio look like? What gear do you typically use?
I move around so my studio can be at my home or at an actual studio.

Can't get to comfortable in one spot!

And I can't give too much information on my tools!
Do you enjoy recording and production, or do you like performing live and promotion?
I love all four!

There's no better feeling than to record a song and then perform it…

Such a great transition!
How would you want people to describe your latest project in a tweet?
Like the first time, anyone has taken a bite out of some good home-cooked food…Just "Mmmm"!
Do you plan your music releases, or do you just finish a song and release it?
Sometimes I plan, sometimes I just release…

It depends on what's going on in my life!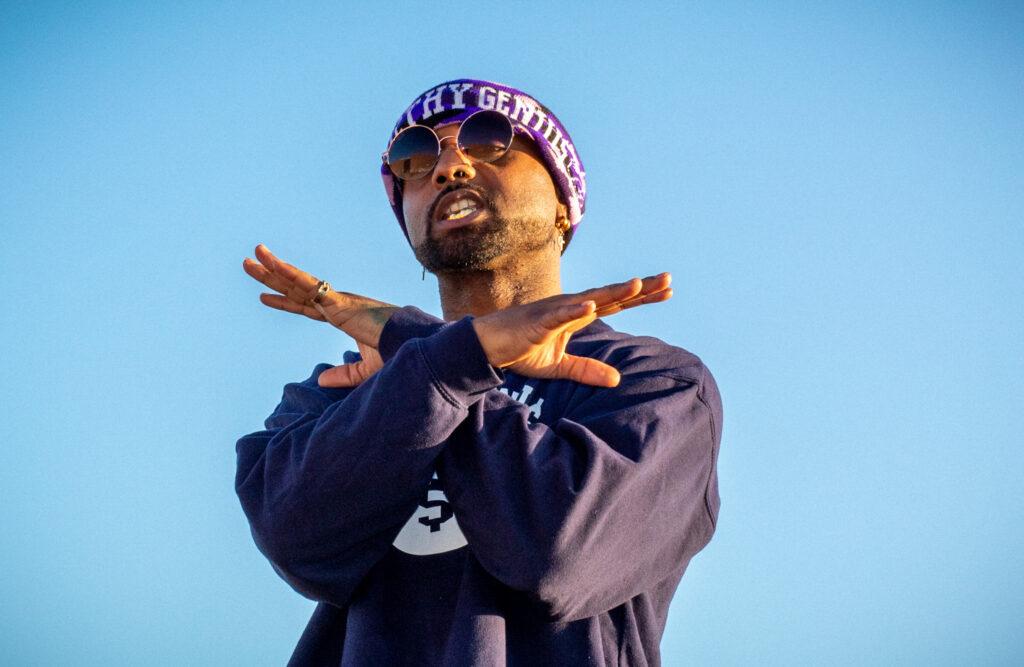 What can we expect from you within the next 6 months? Any releases planned? Future gigs?
Ohhhh yes! A lot of new material will come…

Can't speak in too much detail as I don't want to block my blessings!
Are you planning any videos for your music? Are there any videos we need to know about!?
Yes, I definitely plan on making music videos for the tracks on my latest album.

When that time comes you all will get to see it.
Are there any collaborations, past or future, that you are excited about?
Oh yes, many collaborations that I'm excited about…

I want to make sure they actually happen, so I'm not going to speak on any names yet…

But I will say shoutout to Funkshway Records!
What inspires your creative process?
Anything that can feed my soul is inspiring.

If I can't feel it…I can't be moved!
What are your top three favorite albums of all time & why?
Redman 'Muddy Waters', because his verses never fail.

Eric Sermon 'Insomnia'…he had many different sounds and talented OG rappers on his beats.

And The Roots 'Do You Want More?!!!??!', because of the relationship between the band and the rappers.

Black Thought and Malik B Rest In Peace.
Who makes up your existing creative team?
i.e. photographers, video directors, social media managers, paid media specialists, stylists, hair, and makeup…Name someone who you think deserves a special shout-out?
I'd like to give a shoutout to pbbnice my brother who's been with me throughout this journey of being an artist.

My producer who's my other brother, Enon Jacobs, who has been with me to help mature my sound as an artist throughout the years as well.

And Shoutout to other blog spots and media specialists like you guys for allowing us artists to have a chance to show our art to the world!
Where can we find you on social media?
Instagram: @bbpsoul
Twitter: @bbpsoul
And my YouTube channel: hdivision