We caught up with Big Slime KT to talk about his music. At Indiy we champion musicians.
Let's get to it...
What do you enjoy most about being an independent musician?
I enjoy being able to do things my way, whilst pacing myself.

I can see the progress I make whilst supporting myself and pushing my limits.
If we were to peek over your shoulder, what does your studio look like? What gear do you typically use?
I take myself to a studio I use to record with TayBandz, but Tay be getting to it soo I let him be!

My boy RioDaDon...he gets me straight if I need anything recorded.
Do you enjoy recording and production, or do you like performing live and promotion?
All!
How would you want people to describe your latest project in a tweet?
"Different , Potential, Clever and Hard!"
Do you plan your music releases, or do you just finish a song and release it?
I plan out when I want to release a song and work out which one would be the perfect choice for that time period.
What can we expect from you within the next 6 months? Any releases planned? Future gigs?
I have plenty things planned! A lot of new music will be released, but more videos will be released this year.

I'm still in the deciding stage on when I want to release a new mixtape...but it's on the way so be looking out!
Are you planning any videos for your music? Are there any videos we need to know about!?
Yes! A lot! And I have two out right now...

'Gucci Mane "Lemonade Challenge'...My boy GenFour had got the one-take video situated for me, I fυck wit' bra, known him since 8th grade!

And 'Demon Time' I gotta give my props to Faze on shooting that one!
Are there any collaborations, past or future, that you are excited about?
Not right now...I'm just focused on building my insights with fans.

But I have a few people that I chopped it up, with won't say they name right now 'cause then it wouldn't be a big deal.

I plan to do new music on a few of RealRed's tracks and I want to get something in with tay keith and a few others!
What inspires your creative process?
Just wanting to be a role model that will give back and help others!
What are your top three favorite albums of all time and why those albums?
Lil Wayne 'The Carter III'... it's too versatile and clever and very unique it sets him in his own lane.

We got...Yo Gotti...mostly all of his!

I cant think of anymore right now it's probably in the back of my mind!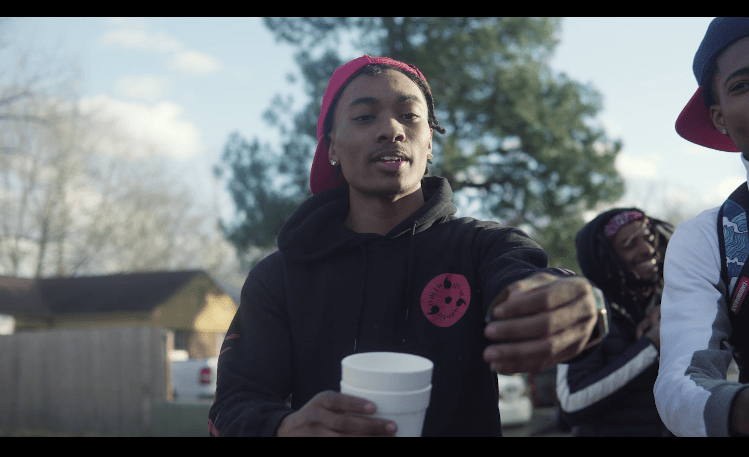 Who makes up your existing creative team?
i.e. photographers, video directors, social media managers, paid media specialists, stylists, hair, and makeup…Name someone who you think deserves a special shout-out?
I'm Kutthroat!

My boy, Derwin, that's like my lil manager...He been a real one since we met.

Gunplay,...that's my slime fashoo! We been sliming since we got kicked out of school and sent to an alternative school at carver in South Memphis.

Shoutout Faze for the video he did to 'Demon Time'!

I don't talk to 'em as much but...It's all love to them 711Boyz.

I keep my circle small, all these artists say they don't fυck with nobody, but when they shoot a vid it's hella snakes! Oh my bad...I mean n***** around them.

My uncle got killed on stage from having too many around!
He thought this one guy was his friend...I know he wouldn't want me making that same mistake!
Where can we find you on social media? Facebook...Instagram...Youtube?
My Instagram is @BigSlimeKT.

I don't use Facebook like that frfr! Too many wannabe's and followers!

My YouTube is Big Slime KT Official