We caught up with Bloodcat to talk about his music. At Indiy we champion musicians.
Let's get to it...
What do you enjoy most about being an independent musician?
I'm not accountable to anybody!

I can say and create whatever I like...

And I could even drop everything...

If I wanted to!

No one even has to know who I am!
If we were to peek over your shoulder, what does your studio look like? What gear do you typically use?
I record everything with a $40 USB mic and a $20 pair of headphones I bought myself for Christmas on Amazon.

Before that, I was using Apple earbuds.

I mix and master my tracks on Adobe Audition.

This is all set up in the corner of my dining room.

I have believed for a long time that, to deserve a real home studio, or to deserve studio time, I have to be able to make great music with this set-up.

I've come a really long way...and maybe I'm there!...

But I'm nervous about it!

I know a lot of people who have spent thousands on their home studio, or on studio visits, but barely make any music.
Do you enjoy recording and production, or do you like performing live and promotion?
I'm kind of a loner...

So I really like writing, recording, and playing around with different production styles.

I have a hard time recording even if it's just me and my girlfriend that's home!

Having people around makes it more difficult to experiment with different sounds and styles.

I'm pretty good with people though!

And about halfway through a set, I catch a really good energy, so I love shows!

And I love meeting people who like my music...

But I would almost always rather be alone, working on something new , than playing around with things I've already made!
How would you want people to describe your latest project in a tweet?
"Man this sounds like raw meat!"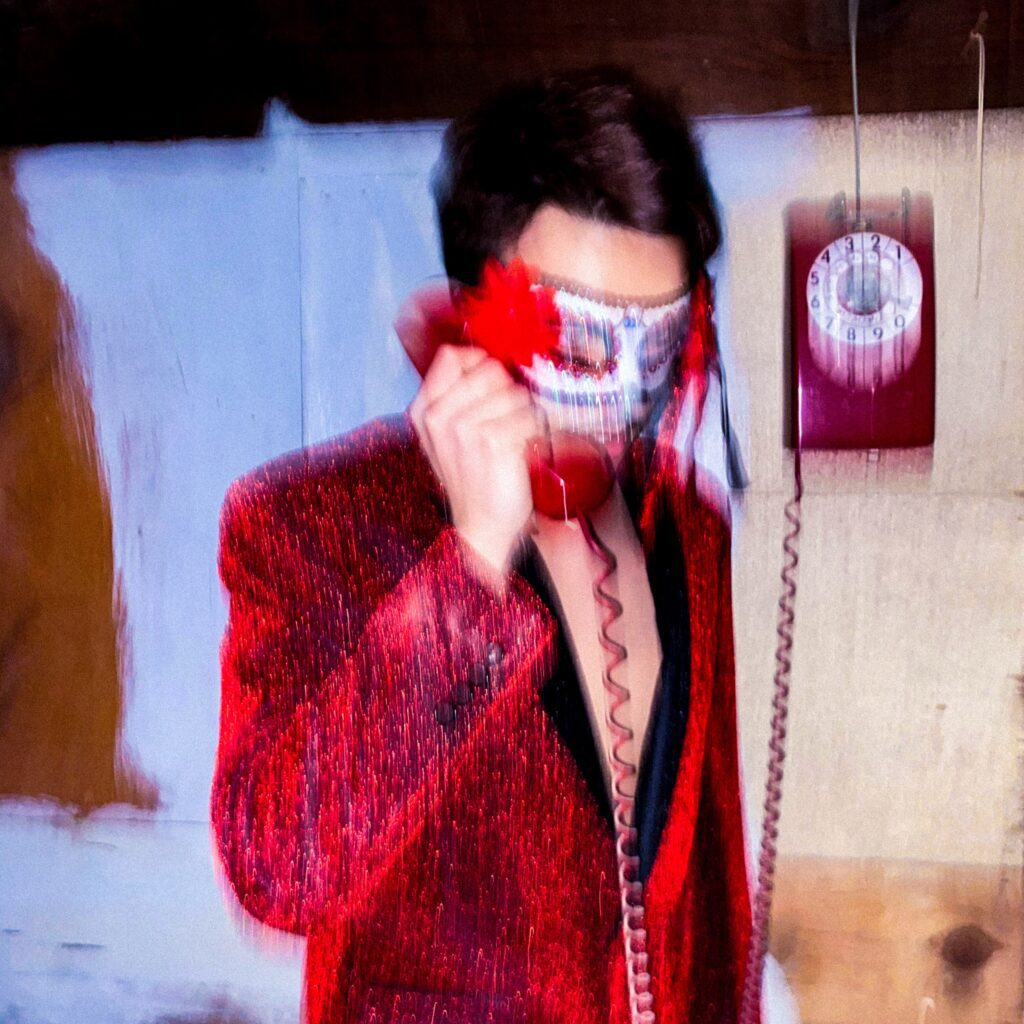 Do you plan your music releases, or do you just finish a song and release it?
I plan my releases in the sense that...I usually schedule them a week or so apart from each other.

As I want everything I create to have the time to get the attention it needs before releasing the next track.
What can we expect from you within the next 6 months? Any releases planned? Future gigs?
I'm dropping my first album, 'HELLSEEKER', on March 19th.

After that I'm working on a couple remixes with Sinfiniti...

We met on Twitter and he's got a really unique sound...It's gonna hit!
Are you planning any videos for your music? Are there any videos we need to know about!?
I did a ton of music videos when I was going by a different name.

I think I actually started to focus more on the videos than on the music itself, which was fine, but not ideal.

I've got some ideas in the works. The 'GOOD SEX, BAD PEOPLE' music video should be out next month, if not sooner!
Are there any collaborations, past or future, that you are excited about?
Joe Tedesco, Number48, and SorrowBringer produced the beats on 'HELLSEEKER'.

All three are incredibly talented!

I'm really excited about the Sinfiniti remixes!

I've had the privilege of working with some artists who I really respect, and admire, on a previous project...Like, I was awe-struck!

They'd send me a verse and I'd re-write my part completely because it just felt like nothing by comparison.
What inspires your creative process?
I usually think of an image, or a line or two of lyrics, like they just come to me...

Then the flow comes, and I try it out on a couple different beats from my go-to producers.

I'll freestyle some, write out some of my favorites...

And then immediately lease the beat and start recording.

I'll usually have the whole song finished in about an hour!

I used to write all my songs on guitar first, then find a beat...

But that doesn't work so well with the sound I'm going for now.
What are your top three favorite albums of all time & why?
I don't want to answer this question because it might give my identity away!

I don't know if I even have an answer, really.

As I go through intense phases with my music taste!

Catch me listening to Death Grips one week, and Cigarettes After Sex the next! And maybe The Beatles the next! And some Dylan Brady after that...

I'm all over the place!

Certain songs stick with me though, for life.

I think that happens to everybody!

It follows you around every time you hear it, whatever you were doing, or thinking, or saying, comes back!

Like you just smelled freshly baked bread for the first time, or like you just had your heart broken for the first time!
Who makes up your existing creative team?
i.e. photographers, video directors, social media managers, paid media specialists, stylists, hair, and makeup…Name someone who you think deserves a special shout-out?
My girlfriend does a lot of the art for my work.

She drew the cover for 'HELLSEEKER'...

And I LOVE MY GF!

She's also my photographer and my stylist.

This is kind of her show too!
Where can we find you on social media?
On Instagram I'm @bloodcat.bloodcat.

My Twitter is @bloodcat15.

I don't have anything on YouTube yet, but you could probably search BLOODCAT and find me.

And I don't believe in Facebook!