We caught up with Bruno Dos Santos to talk about his music. At Indiy we champion musicians.
Let's get to it…
What do you enjoy most about being an independent musician?
What I enjoy most about being an independent musician is that I can have the freedom to create, express, and feel all kinds of musical projects that I want to.

I can make come them true, without fear of being myself.
If we were to peek over your shoulder, what does your studio look like? What gear do you typically use?
At the moment my music is made from technology like a simple computer, or on a phone, to create beats and master my songs.

And I'm not ashamed to say it because that's the reality!

Although I plan, and plan, for in the future to have a recording studio of my own! To have a little more freedom and explore mechanisms more thoroughly.
Do you enjoy recording and production, or do you like performing live and promotion?
I like both options! I think producing and creating songs is what I enjoy most.

By saying and shouting what I feel at the time, and expressing myself in the right way, so that everyone understands my position.

And I think promotion and live playing is essential to know where we are standing today as artists.
How would you want people to describe your latest project in a tweet?
If I had to put it into simple words I would say that people can describe my project as…

"To have done it yourself it was pretty good."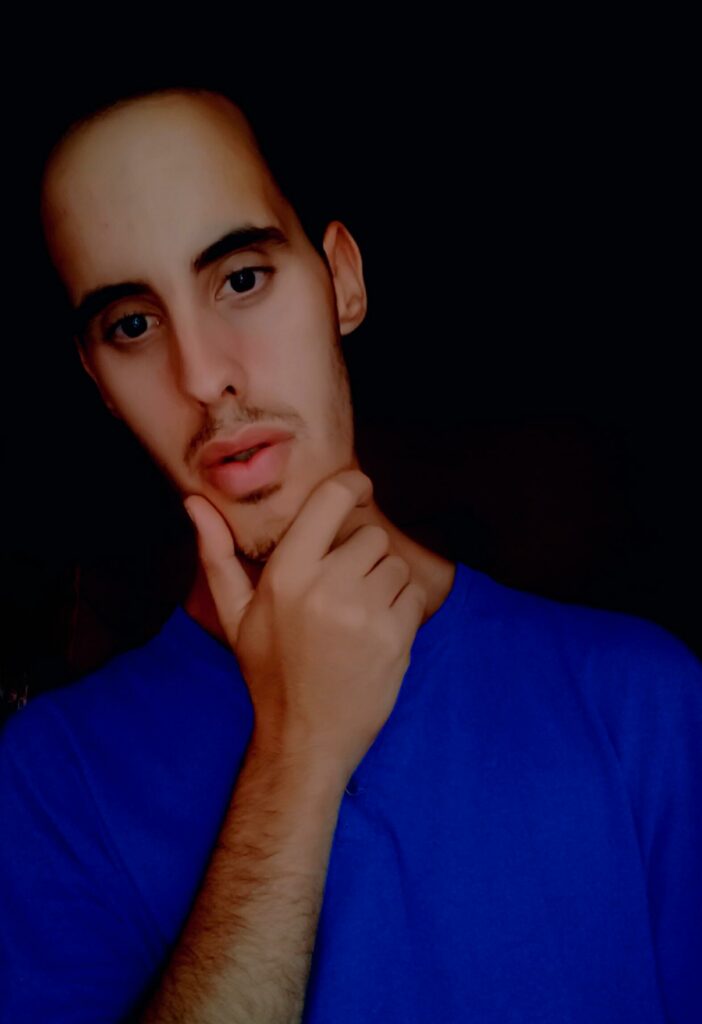 Do you plan your music releases, or do you just finish a song and release it?
I must confess that when I released my first EP titled "MY REALITY"…

I just finished my songs and released them.

But as of January 1st, I thought and thought a lot about planning my songs with an ideal release date.

And I think it's the best option for me! To connect with myself and my fans!
What can we expect from you within the next 6 months? Any releases planned? Future gigs?
In the next 6 months, I will be doing new musical collaborations or at least that is what I have planned.

And at the moment I don't have any planned releases because I'm taking care of talking to other artists and producers for the new songs that will gradually find out.

I also have streaming shows with the STAGEIT team where I will present my EP "MI REALIDAD", and my new song that premieres this February 19 titled "LUCIFER".
Are you planning any videos for your music? Are there any videos we need to know about!?
In fact, there are music videos on my youtube channel and it's "Eternal Love Remix Next to Trouper TML which is one of my songs from the EP "MY REALITY".

You will also find the lyric video of "LUCIFER" and in the premiere, your official video…

I will leave you themhere for you to go and watch them:
Are there any collaborations, past or future, that you are excited about?
Yes, since I did my first song, 'Eternal Love' I was very happy knowing that I would possibly do a remix.

And, in this case, having made this remix with Trouper TML was amazing!
Because he is an artist with incredible talent and potential!

Then I came out with my next song called 'Karma'.
That talks about the betrayal of a being, who takes over as your friend and stabs you in the back.

I also thought of doing another remix and decided to contact D'andre O'range, who is an American artist and rapper.

When we did that song, I was pleasantly surprised that it was incredible! And the growth it had was impressive!

And speaking of future collaborations…I actually have a couple of collaborations that I dream of doing such as with…
TINI, Karol G, Sabrina Carpenter, Sofia Carson.

They are my greatest inspirations and are amazing artists.
What inspires your creative process?
It happens to me! What inspires my creative processes are the situations that I live daily, in my environment, or outside of it.

I try to focus my vision and ideas on that, so that I can create something that will help me overcome myself!
What are your top three favorite albums of all time and why those albums?
My favorite albums of all time are…

Sabrina Carpenter's Singular Act II
Her songs are full of magic and context that can be enjoyed with the naked eye, her songs are wonderful, and she is a complete artist who has everything to succeed in the world of music.

TINI TINI TINI by Tini Stoessel
It is her third album that fills me most with inspiration!
Because TINI is one of the most versatile artists in Argentina since she does not need to make explicit content to succeed.
She herself is confident, and her songs are overflowing with passion and that is noticeable by the work and dedication that is put in to make her album perfect. I love this album because it makes me dance, cry, and vibrate. TINI is ART!

And my other favorite album is Madison Beer's 'Life Support'.
Although it hasn't been released yet! But for the songs that I've heard like "Baby" or "Boyshit"…I don't doubt it'll be an album that will give you talk!
Who makes up your existing creative team?
i.e. photographers, video directors, social media managers, paid media specialists, stylists, hair, and makeup…Name someone who you think deserves a special shout-out?
My creative team is made up of a team of experts, promoters, and guides who deserve all the success of this world!

Agus Moratorio…my music producer.

Soundbirth…my music promoter whom I always count on when it comes to promoting my music on playlists.

BandLab…A team I'm always working with on my songs.

Dani Aragon is a Spanish Music Producer with whom I always see and am attentive to his musical advice.

Euphoria Media Group…a music distributor which I am currently working with.

And Indiy.com! This platform on which I also promote my music in my network!
Where can we find you on social media?
Instagram: @brunodossantosmusic
Twitter: @Brunodo53286987
YouTube: Bruno Dos Santos